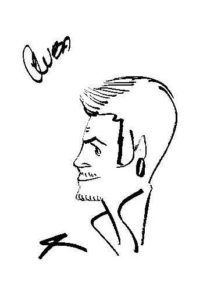 Hi,
I am Matthew. I am a mechanical engineering student and a former bartender from the second biggest city in Bavaria, Germany. I have been working in the gastronomy sector since I am sixteen. So, it does not come as a surprise that drinks and spirits are my passion. I especially like trying new products and the art of creating new cocktails, preferably with exotic or homemade ingredients.
So why Augustine-Bar?
Augustines are people born in August, like me, and it is the name of one of my favorite bands. Because of that (and the fact that I couldn't find a cooler more suitable name) I called my blog Augustine-Bar. It also gives me the chance of using a lion as a logo and let's face it: Lions are cool… 😉
If you have any questions on my recipes or techniques how to prepare them, don't hesitate to ask!