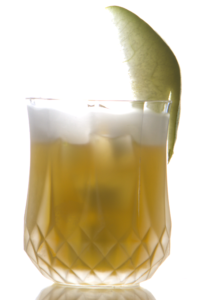 It has been a while since my last an eau de vie review, so let us take a look at a new Bartlett pear eau de vie. I will promise you it is quite a worth it, because the eau de vie in question is one of the rare cask-strength ones. On top of it, the eau de vie is not only barrel aged, but also produced from the renown Swiss distillery Fassbind!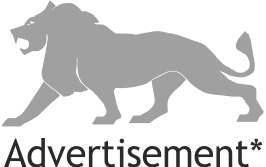 There are not a lot of eau de vies around with an ABV above 50 %. This is mainly due to customer's demand for "softer" spirits to drink neat and partly due to the high production costs of quality eau de vies. Luckily, some distilleries nevertheless bottle overproof eau de vies. One of them is Fassbind founded in 1846, which makes it the oldest distillery in Switzerland. The L'Heritage Des Bois Poire Williams is made out of the best Bartlett pears from the Valais Alps. After distillation the spirit is then aged in pear wood casks for at least 12 months.
I don't know if it is due to the pear wood aging, but despite it's 53,8% the eau de vie is almost smooth. Of course, you will notice the high ABV with some menthol and mint notes, but it is still very well integrated. Apart from that, there are multiplex layers of fresh and dried pear flavours as well as some amount of grape marc spirit notes. The other thing you will notice from the wood aging is the spiciness of the L'Heritage Des Bois. There the flavour profile ranges from cloves, cinnamon and vanilla to nutmeg and chillies.
Truffles and Rhum
For a long time now I have been contemplating on a truffle drink using the Fassbind l'Heritage des Bois. It all started when I first heard about Volker Seibert's Truffle Sazerac and and Jamie Boudreaus's Truffle Old-Fashioned. I wanted to create my own truffle cocktail. So, I consulted my Flavour Bible and came up with a pairing of black pepper, pears and truffle. Because of its black pepper notes I also included the Rivière du Mât Cuvée Spéciale Rhum in the mix.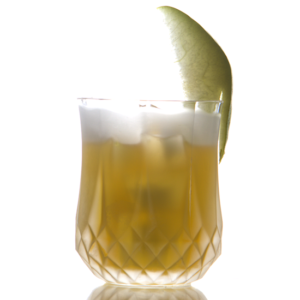 3 cl Fassbind L'Heritage Des Bois Williams
1,5 cl Rivière du Mât Cuvée Spéciale Rhum
1,5 cl Simple Syrup
3 Slices Fresh Black Truffles
1 Drop Organic White Truffle Oil
2 Pinches Freshly Grated Black Pepper
Stir – strain – chilled Old-Fahioned glass;
Garnish: Slice of fresh pear;
Song: Editors – Papillon;
Obviously, the drink is spirit-forward and strong, but it also has fruity and a lot of savory and umami components. The truffle aroma is clearly noticeable in the aroma, but does not overpower the flavour of the drink. The rhum somehow brings the complex layers of different flavours together, while the black pepper adds some spiciness.
All in all, this is not an everyday drink, but it shows that experimenting with truffles can be quite worth it! On top of that, the drink gives the first-class Fassbind eau de vie the proper stage to show of its potential, while not wasting it in a characterless cocktail.
*The fact that I received a product reviewed in this article for free, did not – in any way – influence the rating of said product.