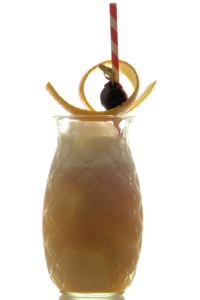 Since a few years there is a trend towards aged "white" rums, which means that they are filtered after barrel ageing. While, I do not applaud the idea of removing or adding anything from or to the spirit after barrel aging, I have to admit that those "white" rums are quite good. In this case, the first thing that caught my eye with the Botucal Planas Rum was its higher proof. – The combination of a complex clear rum and a higher ABV sounds more than promising!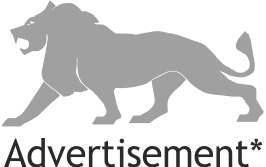 The Botucal Planas Rum is part of the rum brand's new line-up. On top of being stronger and barrel aged, the Planas also consists of one half heavy pot-still and one half lighter column still rum. After distillation the aging is done in barrels which previously held Bourbon and other Whiskies for six years. After the ageing process, the rum is filtered through charcoal to achieve the clear colour.
Vast coconut and sugarcane notes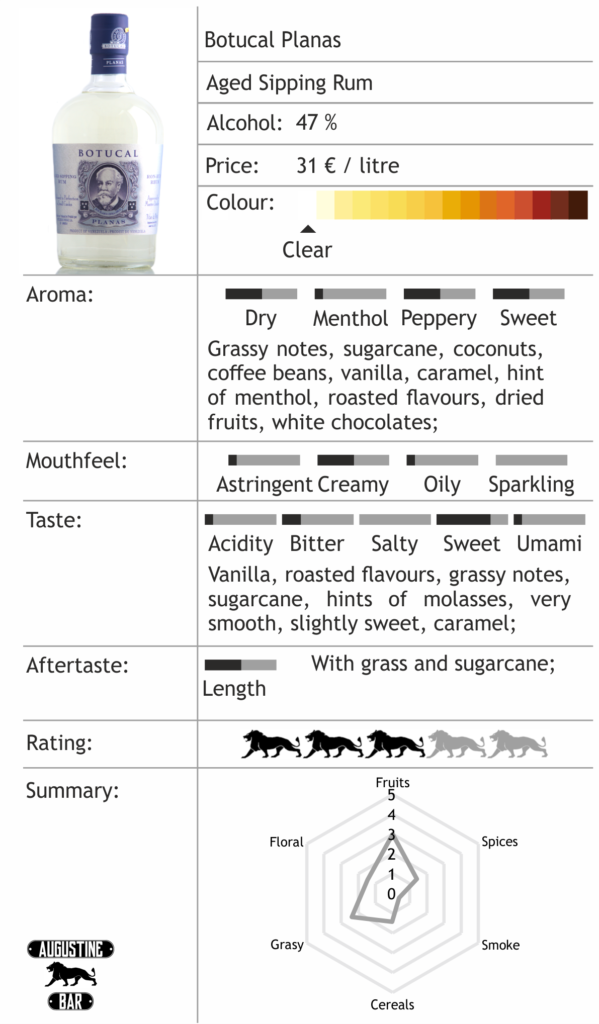 Apart from a slightly more complex rum flavour, you almost do not notice the higher strength. Nevertheless, the rum comes with delicate fruit notes, reminiscent of banana, coconuts and dried yellow fruits. Also a fair share of sugarcane aroma in combination with a slight hint of freshly cut grass further contribute to the complexity of the taste. While I would not go as far as the label and call this own a "sipping" rum, it definitely is more complex and pleasant than your average white rum!
The Bahama Mama is one of my girlfriend's favourite drinks. Of course, I wanted to make her one, but with ingredients of a higher quality than in your standard bar. When looking for something to replace the coconut liqueur, I decided to just infuse the rum with dried coconut flakes because the Botucal Planas itself already has coconut flavours. While there is nothing wrong with the combination of coconut, orange and pineapple from the original recipe, most times bottled or canned juices are used. Therefore, I decided to switch to coconut water, not-from-concentrate pineapple juice and fresh orange juice. On top of that, I also added a little bit of pineapple liqueur, just because I had it lying around anyway. The result is a similar, but more complex flavour profile than your regular Bahama Mama.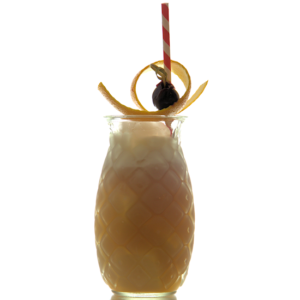 4,5 cl
Coconut Infused Botucal Planas Rum*
1,5 cl
Heinrich Von Have Finest Jamaica Rum
1,5 cl
Giffard Pineapple Liqueur
4,5 cl
Coconut Water
3 cl
Orange Juice
3 cl
Pineapple Juice
1,5 cl
d'Arbo Pomegranate Syrup
0,5 cl
d'Arbo Strawberry Syrup
0,5 cl
Simple Syrup
Shake – strain – chilled Tiki mug over ice cubes;

Garnish: Orange Twist – Brandied Cherry;
Song: Jack Johnson – Subplots;
I guess the list of ingredients almost speaks for it self: This Bahama Mama variation is fruity with coconut and pineapple notes. The acidity of the orange juice and the slightly astringent notes of the pomegranate syrup make the drink quite different from a Pina Colada. Moreover, the Planas's sugarcane notes and also the fruit esters of the Jamaican rum are also noticeable in the finished drink. If you are into Tiki and rum drinks this one is the right choice for you!
*The fact that I received a product reviewed in this article for free, did not – in any way – influence the rating of said product.