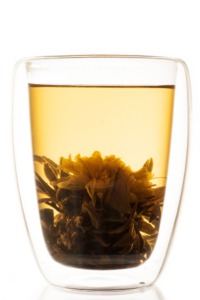 Similar to the Old Genever, also the second product I want to present to you from By The Dutch follows a special production process. The Indonesian Batavia Arrack is similar to rum, but at the same time, with rice as a fermentation starter, it is also different. Using this as inspiration, I created a drink revolving around rice and tea.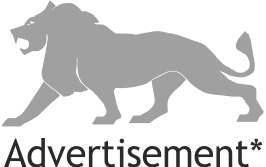 The base spirit for the By The Dutch Batavia Arrack comes from the island of Java. Some local red rice starts the fermentation of the sugarcane molasses which takes place in wooden vats. When the wash has reached an ABV of around 8 %, a traditional pot-still is used for the first distillation run. The second distillation to 60 % – 65 % ABV takes place on a second pot-still. Afterwards, the Batavia Arrack is rested in Indonesia and brought to Amsterdam. There it ages in large oak barrels up to eight years. Before bottling the sugarcane spirit is blended and brought down to a drinking strength of 48 % ABV.
Almost like a Guyanese rum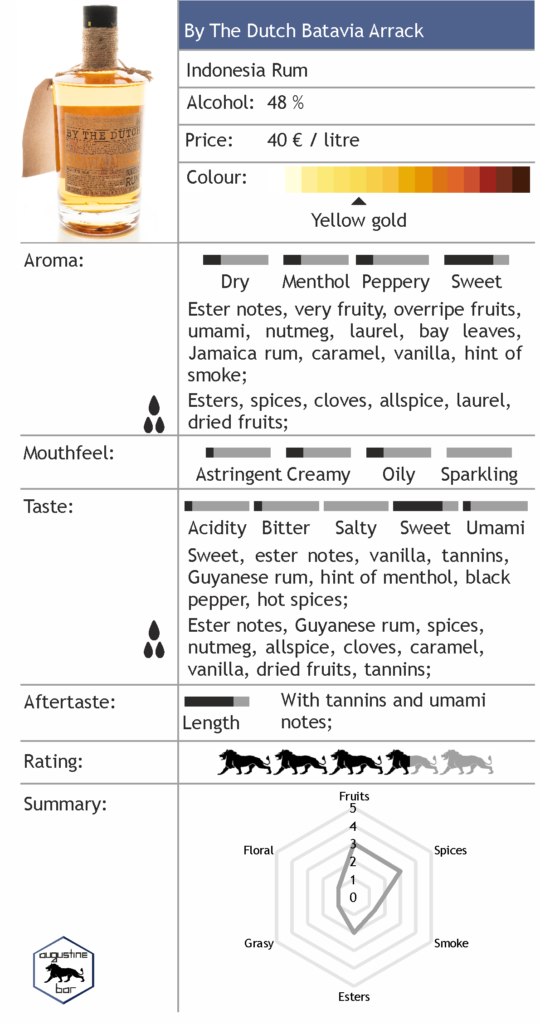 The By The Dutch Batavia Arrack clearly reminds you of a molasses based rum. However, it is the funky overripe fruit note which sets it apart. It also has some ester notes, which on the nose feel like a Jamaica rum note. Yet, the flavour reflects more a Guyanese rum. Beneath all of that there lie typical rum notes of spices and vanilla.
Rice and tea
This time I thought I would go in a different direction for a drink. So, I had some blooming green tea on hand. I combined it with the arrack and added some rice syrup for a sweetener. To give the drink more complexity, I also added a splash of Crème de Cacao. The important thing is to let the water for the tea cool down to around 80 °C. Otherwise, the tea gets bitter.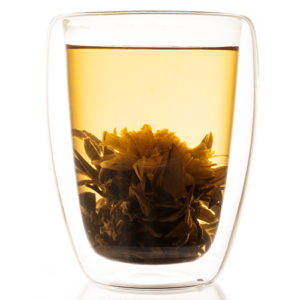 4,5 cl By The Dutch Batavia Arrack
1,5 cl Tempus Fugit Crème de Cacao
1,5 cl Rice Syrup

Top off with Green Blooming Tea
Brew tea – add first three ingredients to a hot drinks glass – add the tea flower – add the tea – stir gently;
Garnish: Tea flower;
Song: The Paper Kites – Bloom;
The combination of arrack, cacao and tea really works well. Especially, the Crème de Cacao and the arrack go great together. The green tea takes away some of the sweetness of the other ingredients. To give the drink more freshness you could additionally express an orange peel over the drink, but this is not a necessity. Nevertheless, the combination of flavours makes the drink a great winter warmer.
*The fact that I received a product reviewed in this article for free, did not – in any way – influence the rating of said product.