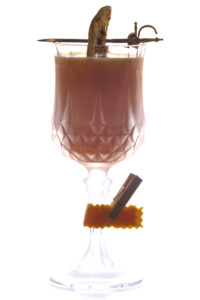 Nowadays there are a lot of orange liqueurs out there and some of them are very well known. However, there are also a lot of small producers who are making great orange flavoured spirits. Today I want to present to you the orange liqueur made by Brigitta Rust an eau de vie producer from Bremen. I was especially curious about this one, because as you know I am crazy about everything concerning eau de vies!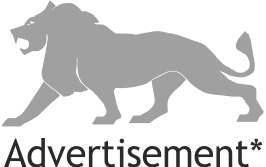 For her orange liqueur Birgitta Schulze van Loon uses full-ripe oranges which she steeps in high quality spirit. After the maceration time the mixture is distilled and afterwards blended with sugar and Birgitta's own Van Loon Single Malt. The Van Loon Single Malt itself is a three year old whisky, distilled in 2012 and aged for three years in different oak barrels. In the case of the orange liqueur the single malt is there to support the fruity orange notes.
When it comes to liqueurs it is sometimes hard to evaluate them on their own, because most of them are designed to work in cocktails. This means that most times they are boldly flavoured and sometimes even a little bit harsh. However, the orange liqueur from Birgitta Schulze van Loon is a rare exception! First of all, it has strong curacao orange like notes in its bouquet along with some sweet caramel. In the taste you also are able to notice the single malt when you are looking for it. Yet, the orange liqueur is beautifully balanced and the whisky flavour does not dominate the sip at any point. This really is an orange liqueur you can enjoy on its own.
A proper winter drink
Just in time for the pre-Christmas period I thought it would be a great idea to use the Birgitta Rust Orange Liqueur in a suitable cocktail. So, I created the "What Next Dear One" with the help of a friend. Apart from the orange liqueur and an aged rum, we also added the pHenomenal Winter Syrup. Actually, the winter syrup is also made with rum and therefore contains alcohol and apart from that a ton of other Christmas spices like allspice, cloves and star anise. Just 0,5 cl of the syrup were enough to give the drink a wonderful Christmas flavour. To bring all the different flavours together we also included some fresh pressed orange juice. Moreover, I had the idea to spray some mandarin eau de vie on top of the drink. Of course the name also had to be Christmas themed and this is why it is the title of a Rue Royale song from their Christmas EP.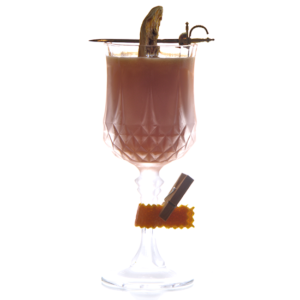 3 cl Atlantico Reserve Rum
2,25 cl Birgitta Rust Orange Liqueur
0,5 cl pHenomenal Winter Syrup
3 cl Orange Juice
Spray Goeßwein Mandarin Eau De Vie on top
Shake – strain – chilled Cocktail glass – spray mandarin eau de vie on top;
Garnish: Dried orange wheel – orange twist;
Song: Rue Royale – What Next Dear One
While you of course could also sip this drink in summer, it clearly does not hide the fact that it supposed to be a winter drink. It tastes exactly how the list of ingredients reads: There are strong Christmas spices and orange notes along with some rum flavour. The rum actually just plays a supporting role in this composition. The orange liqueur and the winter syrup are the main characters and they show their full range of flavours. On top of everything, the mandarin eau de vie is just there to cloud the whole drink in a subtle citrus freshness and to also add to the sophisticated flavour profile. I could imagine this drink going well with all sorts of Christmas menu desserts. Maybe you should also give it a try!
*The fact that I received a product reviewed in this article for free, did not – in any way – influence the rating of said product.