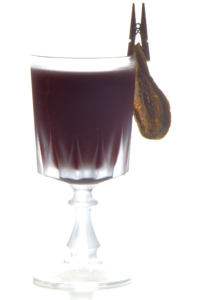 Excuse the long headline, but this is a rather big article! Not only do I want to present three different spirits to you, but also while all of them were really excellent, one of them just blew me away! On top of that, I am also very pleased with the cocktail which actually contains all three spirits. So, if you are a whisky lover and also not averse to grape marc spirits this is exactly the right article for you. That being said, if this is not the case, you should read on regardless!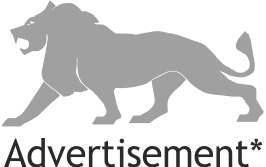 First some Blended Scotch
After not having a chance to try the famous Compass Box Whiskies for far too long, I finally was able to try them at this year's Whisky Village in Nuremberg. And guess what, it only took me ten months to also present one of them here! Nevertheless, the Great King Street Blended Scotch Whiskies set out for no less than revolutionizing the Scotch whisky market. To do so Compass Box tried to recreated classic flavourful blended Scotch whiskies from the past. Moreover, another special thing about Compass Box is that you get all the information on what is in their blends and I can only repeat myself in saying that this is a great thing! In case of the Great King Street Artist's Blend it is comprised of 46 % grain whisky from the Girvan distillery which was aged in first fill American oak barrels, 29 % malt whisky from Clynelish also from first fill American oak, 17 % malt whiskies from Clynelish, Dailuaine and Teaninich aged in custom toasted new French oak and 8 % Teaninich malt from a sherry butt. Furthermore, if you want to know the age of the individual whiskies used, you can request that information at the Compass Box website. You don't see this level of transparency and this attention to detail often in the spirits industry!
The unpeated version of the Great King Street Blended Scotch already starts with a intriguing aroma. There are a lot of grain notes from the malt and also a strong citrus flavour which leads over to a vanilla pudding like finish. In the taste you first get the impression that this is a very light and unpretentious whisky. However, you would be mistaken to disregard the Great King Street as such! If you spent more time with this blended scotch you will notice hidden layers of complexity which are not obvious at first sight (or taste). The Scotch even benefits from a drop of water or two. When you do add a little bit of water you will notice quite a lot new fruity notes emerging. However, let us also find out what the Great King Street tastes like with the addition of smoke!
For the Glasgow Blend, which was inspired by a 1930s book on whisky by Aeneas McDonald, Compass Box uses six different whiskies with a great portion of peated and sherried malts. The individual components are: 35 % malt whisky from Benriennes aged in a sherry cask, 34 % first fill American standard barrel grain whisky from Cameronbridge, 17 % peated malt whisky from Laphroaig aged in a rejuvenated Hogshead barrel, 8 % Clynelish malt whisky from a first fill American oak cask, 4 % Highland malt comprised of whiskies from the Clynelish, Dailuaine and Teaninich distilleries aged for a minimum of two years in hybrid new French oak barrels and 2 % Miltonduff malt whisky aged in first fill American oak barrels. As you would expect with a part of the blend being Laphroaig single malt, the result is obviously smoky. However, there is much more to it than that, it is fruity with a whole bunch of orange and cherry notes, too. I enjoyed it a little bit more than the Artist's Blend, but this is just my opinion. I am a fan of smoky whisky and especially ones aged in sherry casks, after all.
Just piles of complex flavours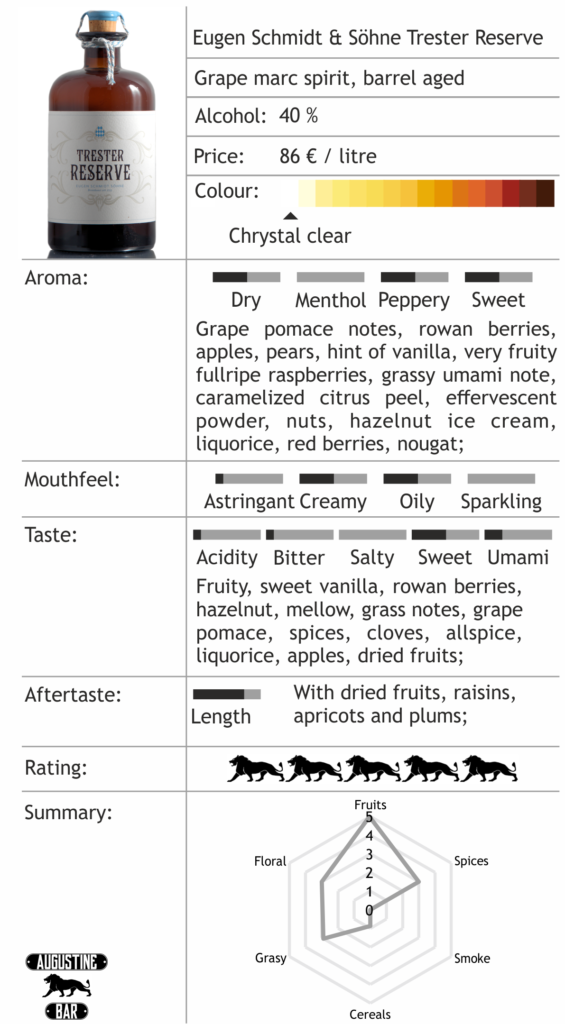 Now, on to the grape marc spirit from the Vineyard Schmidt. I already reviewed the VollKorn produced by the Weingut Schmidt from Lake Constance, but today I want to present you their Trester Reserve. There is not a lot of information about the Trester Reserve, but it is made out of grape marc from the Weingut Schmidt's wines and than aged in barrels. Maybe your first instinct now is to disregard the Trester Reserve as something of inferior quality. After all, it is made out of the remains of the wine production. However, you would do this grape marc spirit more than injustice! I do not know how Eugen Schmidt and his sons did it, but the Trester Reserve single handily managed to be one of the most complex spirits I have ever encountered! I guess this is best visible when reading my tasting notes above.
An Improved Chancellor
For a drink I got the idea to combine all three of the above spirits. Of course, you cannot just throw them together and expect the result to be a great drink. First, you have to think of a way to let each component shine, without overwhelming the whole cocktail. This is why I decided to take inspiration in the Chancellor cocktail. However, instead of just using scotch I split the amount of main spirit in two with one part being the Schmidt Trester Reserve and the other the Great King Street Artist Blend. I kept the port, but instead of plain red vermouth I used Byrrh. To round everything off I decided to spray just a few dashes of Great King Street Glasgow Blend on top of the finished drink.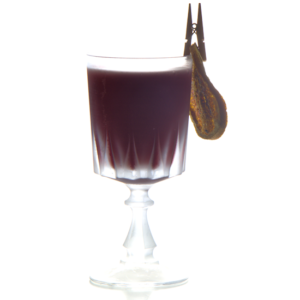 3,75 cl Great King Street Artist's Blend Scotch Whisky
2,25 cl Eugen Schmidt & Söhne Trester Reserve
3 cl Byrrh
3 cl Graham's Six Grapes Port
1 Bsp. Simple Syrup (2:1)
Spray Great King Street Glasgow Blend Scotch Whisky on top
Stir – strain – chilled Cocktail glass;
Garnish: Dried orange wheel;
Song: Beatrice Eli – The Conqueror
While, depending on the port, the Chancellor cocktail can be a bit boring, the Conqueror is in fact rather interesting. After the initial smokiness from the Glasgow Blend Scotch, you might expect the next thing you will notice to be the other Scotch whisky. However, the Trester Reserve manages to take over the flavour and the Artist's Blend shows itself afterwards. Nevertheless, the two Scotch whiskies form a powerful alliance and are balanced by the melange of port and quinquina. The two fortified wines give the whole drink a deep fruity and wine-like taste and backbone. Especially the port enhances the complexity of the drink with its dark red wine flavours and tannins. In conclusion this actually might be one of my favourite Scotch cocktails! On top of that, because of its flavour profile it is also suited for the Christmas season.
*The fact that I received a product reviewed in this article for free, did not – in any way – influence the rating of said product.