Today's article is about quite the special spirit! Basically, it is a cognac, but at the same time it is not a cognac! What seems like Schrödinger's paradox, actually is quite simply the result of the though Cognac AOC regulations. The Pierre Ferrand Renegade Barrel No. 2 is distilled from wine growing in the Cognac region. However, not only French oak casks are used, but also barrels made from chestnut wood. Therefore, the Renegade Barrel only is an eau de vie de vin!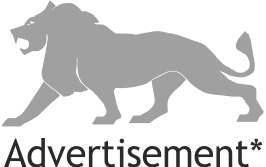 For the ageing of cognac only barrels made from Limousin or Tronçais oak are allowed. This means after its ageing in 350 litre cognac casks the Ferrand eau de vie de vin was finished in 220 l chestnut wood barrels from French producer Seguin Moreau. This technique is said to be forgotten since 1945. As mentioned above, this means that this wine spirit is not allowed to call itself cognac. Never mind that, its taste is what really matters!
Of course, the Renegade Barrel No. 2 tastes very similar to a cognac and a pretty good one on top of that! The use of chestnut barrels supports the fruity and wine-like notes of the spirit. I guess there was a reason for the use of chestnut casks prior to 1945. However, the influence of the barrel finishing is not overwhelming, as it is sometimes the case with other types of eau de vies. Besides its fruitiness, the eau de vie de vin also has prominent caramel and vanilla notes with an underlying smokiness. In conclusion, the Renegade Barrel No. 2 is a great spirit, which really strays from the beaten cognac path.
The added value of mixing
Obviously, the Pierre Ferrand Renegade Barrel No. 2 is made for sipping it neat! Yet, it is a common misbelief that by mixing valuable spirits they somehow lose their value. However, if all the ingredients are of the highest quality you create an additional value. This is why I decided to add some fortified wine, high-quality balsamic vinegar and a few dashes bitters. The recipe was clearly inspired by the Desmo, as well as the Harvard Cocktail. The fortified wine I used is the Mancino Chinato, a kind of vermouth, based on an Erede di Chiappone Armando Barbera d'Asti with the addition of pure quinine bark. If you are into vermouth and bitter drinks, you definitely have to check out this bottle!
6 cl Pierre Ferrand Renegade Barrel No. 2
3 cl Mancino Chinato Vermouth
2 Dashes Orange Bitters
1/2 Bsp. Casa Rinaldi Balsamic Vinegar
1 Bsp. Simple Syrup
Stir – strain – chilled Brandy glass;
Garnish: Orange Peel;
Song: Blitzen Trapper – Rebel;
Besides its rather excellent balance, the Rebel cocktail is clearly dominated by the taste of the Renegade Barrel. Its fruitiness and caramel notes go very well with the sweetness and slight bitterness of the vermouth chinato. The orange bitters, as well as the balsamic vinegar only set accents that add a certain level of funkiness to the drink. You should measure them carefully, so that they do not tip the balance or the overall flavour of the cocktail. – This drink definitely does not waste the valuable eau de vie de vin! On top of that, I can very well imagine sipping this drink in front of a fireplace on a cold winter's night!
*The fact that I received a product reviewed in this article for free, did not – in any way – influence the rating of said product.