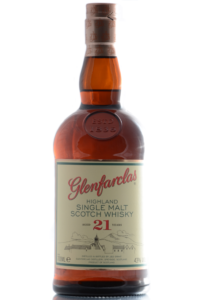 Well, sure this single malt is not exactly new to the market. Nevertheless, because of its price and exclusively ageing in sherry casks, this dram is well worth reviewing. On top of that, I am also a big Glenfarclas fan, but enough introduction, let us start!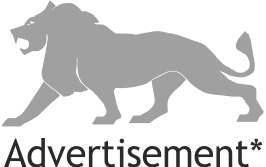 Glenfarclas is one of the last privately owned single malt distilleries in Scotland. In its sixth generation the Grant family still independently manages the business. Their single malt is distilled on three 29.600 l wash stills and three 25.000 l spirit stills. In spite of the current big single malt and whisky hype, the Glenfarclas 21 Years is a rather old and still reasonably priced bottle. For around 80 € you get a first fill Oloroso cask whisky with probably a slight portion of second fill sherry cask single malt. The whisky is chill-filtered, but no colouring is added and it is bottled at a slightly raised ABV of 43 %.
While the Glenfarclas 21 is a mellow single malt, you still should not mistake it for an easy drinking whisky. The sherry notes, distillery character and its oak spice can still overwhelm your palate. You should give it some time to develop its character in the glass and it also can use a few drops of water. If you get yourself accustomed to the personality of the single malt you will be rewarded by a delicate sherry aroma and flavour. The sherry character reminds me more of freshly emptied sherry barrels instead of overpowering dried fruits. The fruity characteristics are contrasted by hot, peppery spices in combination with slightly floral aspects and a whiff of acidity. All in all, the Glenfarclas 21 Years is an excellent dram which deserves your attention and therefore rewards you with complex sherry cask flavours.
*The fact that I received a product reviewed in this article for free, did not – in any way – influence the rating of said product.