Everybody who asks me what the next trend after gin will be, I am telling that it probably will be vermouth. Like gin, you can make it everywhere and in a wide range of variations. Of course, you have to buy the ingredients somewhere, but compared to tequila the production of vermouth is not limited to a specific region. Therefore, I am presenting a special bottle of red vermouth from Austria to you today! The Pontica Red is the brainchild of two great bartenders from Hainburg and Vienna.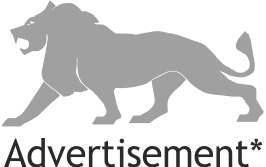 The base for the Pontica Red Vermouth are red wines from the Austrian city of Carnuntum. Besides the regular wormwood (Artemisia Absinthium) the Pontica Red also uses Roman wormwood as a botanical. This results in slightly different flavour and bitterness compared to other sweet vermouths. The recipe is finished off with a selection of blossoms and herbs.
When pouring the first glass of Pontica Red, you probably will be overwhelmed by its powerful bitter taste. However, by the second glass you will already be used to its potent flavour! The Pontica Red is a slightly atypical sweet vermouth, which is not only due to its extensive bitterness, but also because of its moderate sweetness. On top of that, there are prominent fruit notes, mainly dark red cherries and dried berries. If you give the Pontica Red time, it will develop in one of the most complex vermouths there is. This means that you should add this bottle to your collection besides your typical vermouths.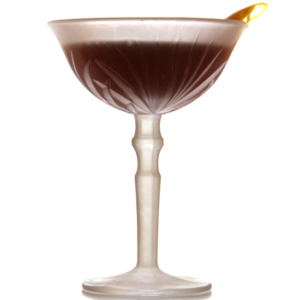 4,5 cl Bowmore Lamrig 15 Years Single Malt
3 cl Pontica Red Vermouth
0,75 cl Tempus Fugit Creme De Banane
0,75 cl Tempus Fugit Liqueur De Violettes
Stir – strain – chilled cocktail glass;
Garnish: Orange Twist;
Song: Hippo Campus – Violet
The surprising thing about this drink is how well the banana and violet liqueurs work with the other two ingredients. Both liqueurs do not overwhelm the vermouth and add to the smoky notes of the Islay single malt. Of course, you can replace the rather limited single malt with another cask strength single malt like the G&M Coal Islay Cask Strength. There are certain elements reminiscent of a Manhattan and the Rob Roy, but with its exotic fruit and flower notes, it is far more than a simple variation of those drinks.
*The fact that I received a product reviewed in this article for free, did not – in any way – influence the rating of said product.