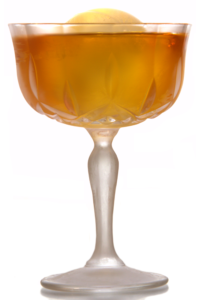 The next drink in this series, is also focused on absinthe! Even though it is not the main component, it still plays a vital role in the cocktail. This is why I chose to mix this drink with the next bottle in my spirits cabinet, the Oliver Matter Duplais Verte. This is a great absinthe for regular absinthe service, or a stable choice for mixing drinks!
Here  you can read what One Bottle One Drink is about! The second article in this series is about the other bottle of absinthe in my spirits cabinet. The Oliver Matter Duplais Verte Absinthe was produced as a collaboration between Lion-Spirits and Oliver Matter. The goal was to replicate an authentic absinthe recipe. This way it was the first Swiss absinthe after the legalisation of 2005. The base for the Duplais Verte is a neutral alcohol from the Swiss Federal administration of alcohol which is combined with a high-quality blend of selected herbs. After distillation, the colouring of the absinthe is also done with natural herbs.
Unkown New Orleans cocktail
According to Stanley Clisby Arthur 1937, the Cocktail a la Louisiane was the house drink of the French-Creole Restaurant de la Louisiane in New Orleans. It is similar to the Sazerac or the Vieux Carré, yet it still keeps its own character. On top of that, it is also an outstanding recipe to showcase a high-quality absinthe. Concerning the rye in the recipe, you of course can use the famous Sazerac 6 Year Old Rye, but any young and round rye will do. In my case I opted for the Woodford Reserve Rye Whiskey.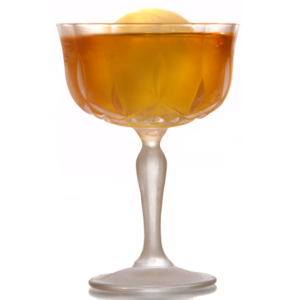 2,25 cl Woodford Reserve Rye Whiskey
2,25 cl Bénédictine Liqueur
2,25 cl Mancino Rosso Amarantho Vermouth
3 Dashes Oliver Matter Duplais Verte Absinthe
3 Dashes Peychaud's Bitters
Stir – strain – chilled Cocktail glass over ice ball;
Garnish: Orange Twist (no drop) or three Brandied Cherries on a stick;
Song: JD McPherson – Signs & Signifiers;
When using the recipe stated above, the weird thing is that the Cocktail a la Louisiane tastes of coconut chips. Sure, there are the typical herbal flavours of the Bénédictine and the sweet vermouth, but this exotic flavour is clearly noticeable. Apart from that, the drink is very well balanced. When you serve over a big chunk of ice, it even is not over the top spirit forward. Compared to other New Orleans cocktails, it can be clearly stated that the Cocktail a la Louisiane is often wrongly overlooked!