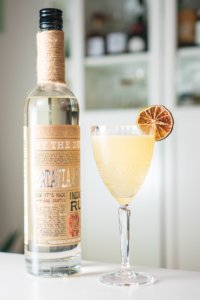 Besides Genever, the Dutch spirits brand By The Dutch also specializes in arrack. In addition to the aged Arrack I reviewed earlier, there is a new version on the market. . They added a "white" just slightly aged version. Let us see if the white Arrack can live up to the expectations.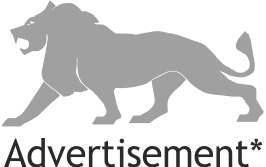 The White Batavia Arrack is based on sugar cane molasses from Java. During fermentation, wild yeast and red rice give the fermentation process a "kick start". On top of that, the rum is distilled twice in pot stills. Afterwards, the white arrack is aged for eight to twelve months in teak wood vats. By the Dutch blends the different spirits in Amsterdam to get the best out of the rum.
Overripe fruits and sugarcane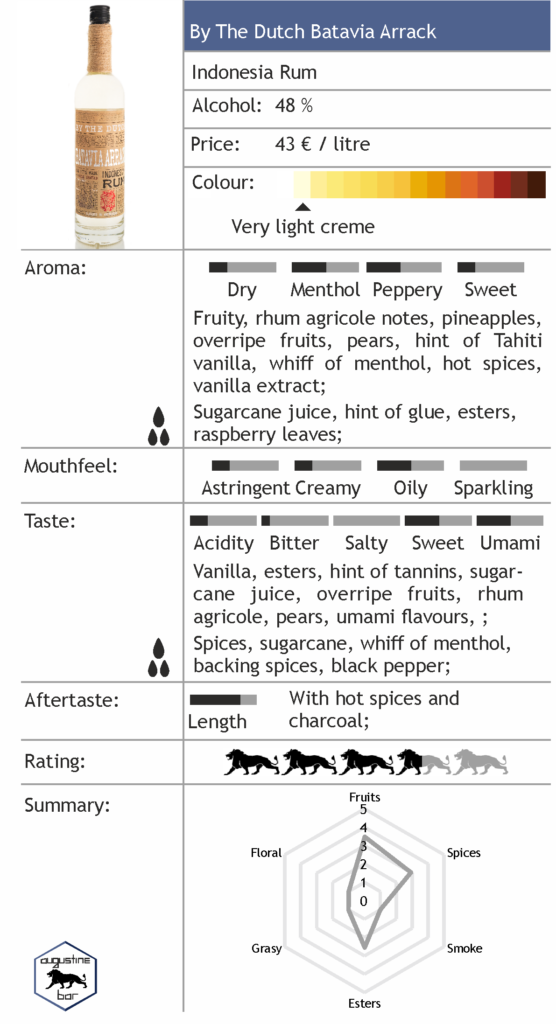 The By The Dutch Arrack reminds me of rhum agricole. Compared to its aged counterpart, the white version has less ester notes. On top of that, there a lot of overripe fruit notes. You can also find some vanilla notes. All in all, it is more complex than the regular bottling. As my blogger friend Sepo puts it, it is somewhere between a white rum, a rhum agricole and Clairin. And this is what actually describes the taste of the white arrack best.
Arrack Last Word
My first idea for a drink was a Last Word variation. However, pineapple eau de vie seemed to go better with the overripe fruit notes of the batavia arrack. The resulting drink almost could classify as a Tiki drink. However, even without gin and maraschino, the drink still is very powerful and complex.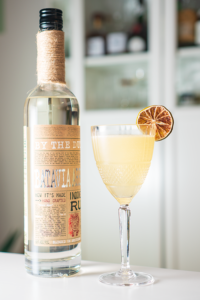 3 cl By The Dutch White Arrack
3 cl Chartreuse M.O.F.S.
3 cl Giffard Caribbean Pineapple
3 cl Lime Juice

Shake – strain – chilled Cocktail glass;
Garnish: Dried lime wheel;
Song: Akward I – Your Arrival;
*The fact that I received a product reviewed in this article for free, did not – in any way – influence the rating of said product. Glass provided by APS Glass & Bar Supply GmbH.