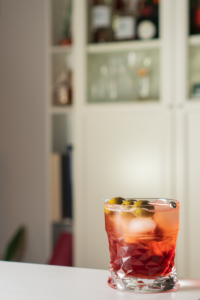 It is a surprising trend with gin: Some gins are this successful that others are modelled after them. In this case the L'Arbe is inspired by another Mediterranean gin. The L'Arbe Gin from Tarragona and for a drink I took inspiration by a recipe from a good blogger friend of mine.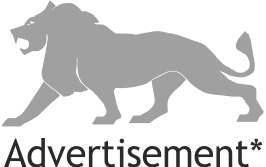 The Teichenné distillery with long-standing history of over 60 years produce a wide range of spirits in Bellvei del Penedès. They opened their new facility in 1993. There they also produce the L'Arbe Gin. The recipe includes juniper, coriander, lemon, rosemary, angelica root, cardamom, thyme, basil and lavender. After maceration of the botanicals, the gin is distilled in copper stills. At the moment the distillery has a portfolio of over 400 products.
Mediterranean flavours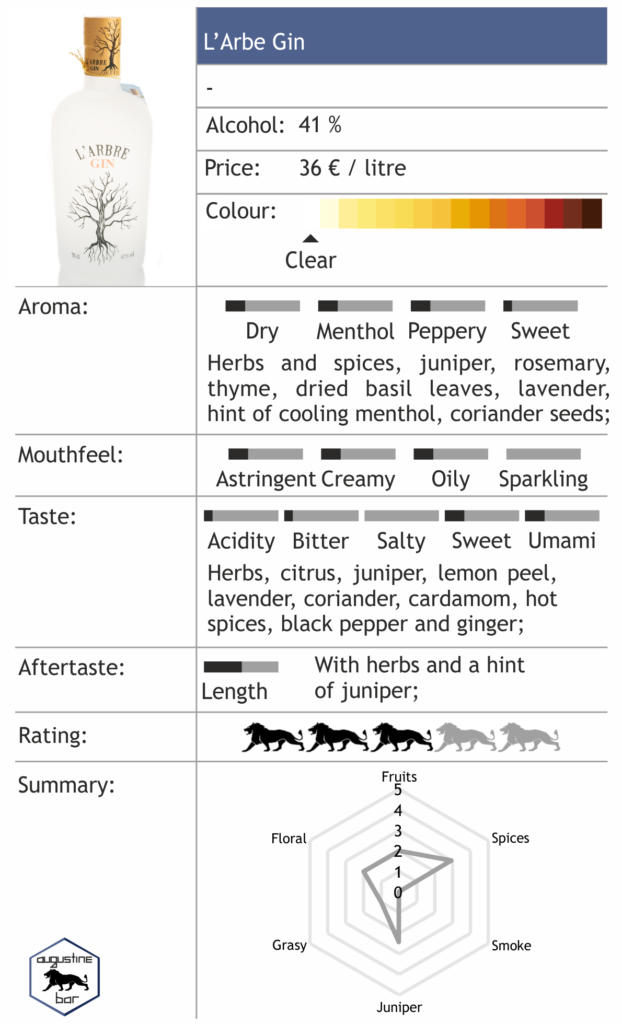 The L'Arbe Gin tastes like you would imagine a Mediterranean gin to taste like. You will find thyme, rosemary and basil notes in front of a juniper background. Apart from that, there are some lavender notes and a hint of citrus lingering in the back. You can instantly imagine that this gin would go well with olives. Apart from that, the gin is smooth and typically dry. To be honest, I get the concept of the gin, but since I am a fan of juniper forward ones, this is a bit too smooth for me. Nevertheless, let us see how the gin behaves in a cocktail.
Vermouth and olives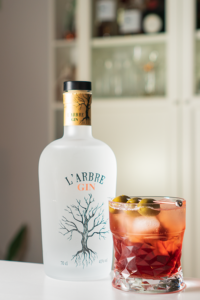 As mentioned above, the L'Arbe Gin almost demands that you combine it with olives. So, this is what I did. The inspiration for this drink came from Cocktailbart and their Martini Inmadura cocktail, because I have a rather good verjus from Austrian wine-grower Fred Loimer on hand. However, instead of white vermouth I went for a red one and instead of tonic water I topped the drink of with soda water.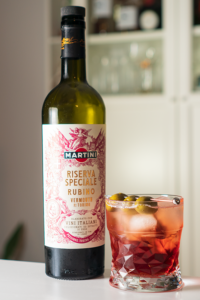 3 cl L'Arbe Gin
3 cl Sweet Vermouth
2,25 cl Verjus

Top off with Soda Water
Built in chilled Double Old-Fashioned glass over ice – top off with soda water – stir with olives on a stick and garnish;
Garnish: Three Olives;
Song: Nick Mulvey – Begin Again;
The drink is perfectly refreshing on a hot Summer day. It has the classic flavour combination of gin and vermouth. However, the verjus brings a zesty refreshing bite to the drink. The soda water and the slightest hint of olive brine bring the whole drinking experience to a full circle. You can even taste slight mineral notes in the drink. I enjoyed this drink very much and it definitely will not be the last time I mixed up this drink.
*The fact that I received a product reviewed in this article for free, did not – in any way – influence the rating of said product. The L'Arbe Gin was provided by Vodka Kultur.