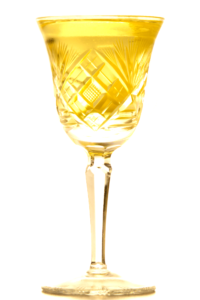 You are probably bored by the endless Martini variations out there! Nevertheless, I had some interesting ideas floating around in my head and let me tell you this: they turned out be rather good.

I admit it's been a while since my last post, but I've been quite busy in the past few weeks. Unfortunately the things I had to do had nothing to do with the blog. Therefore, I will try and make it up to you by providing a few new recipes.
As I already mentioned, I wanted to create some Martini style drinks and came up with a few. Not all were brilliant, but some were quite delicious. But first things first! Maybe I should explain what my understanding of a Martini is. A Martini consist of a base spirit, preferably gin, a fortified wine and optional bitters. It is not a combination of vodka, chocolate liqueur and cream served in a cocktail glass. – That's just gross, that's what it is! Just kidding, or am I?
But, let's not argue about semantics! Let's get to the drink instead! The first one of this mini-series is a variation of a variation of the original Martini. So strictly speaking it's nonsense to talk about a Martini variation altogether. So what I did was, taking Ian Fleming's Vesper Cocktail and switching out two ingredients as well as changing the ratios. Sometimes it's just that easy to create something new entirely. Instead of Vodka I used a Gewürztraminer grape marc spirit and instead of gin, I used genever. The grape marc spirit is very fruity and floral, while the genever has an almost wine like flavor. I kept the Kina Lillet of the original, or at least its modern counterpart the Cocchi Americano. The 9 cl (3 oz) of gin from the original recipe seemed a bit excessive, besides I don't even own a cocktail glass that big. That's why I went for an equal parts ratio and here is what I ended up with:
Stir – strain – chilled Cocktail glass;
Garnish: Large lemon twist;
Song: Absynthe Minded – My Heroics Part I
When naming the cocktail I made a minor mistake. I thought that the band Absynthe Minded was from the Netherlands, but they actually are from Belgium. My bad, but the song matches the drink anyhow.
The drink begins with a strong lemon peel flavor and from the first sip on there is a strong cocoa note, too. I can't quite make out where it's coming from. Maybe it's the combination of genever and Cocchi Americano, but it's this cocoa taste that makes the drink special. After a while there is a more wine like flavor that pairs well with the freshness of the lemon peel. All in all it's very complex and rich, besides its simplicity. One thing I am asking myself now is if this drink would work with another genever or with another grape marc spirit. If you decide to give this one a try, let me know how it turned out!