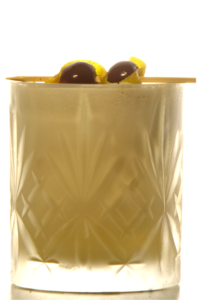 A while ago I came up with some ideas for drinks using Japanese ingredients and although all of them sounded very intresting on paper, it took me quite some time to procure all the ingredients. This first one is based on a classic whisky sour, but the devil lies in the details…




It was not that the ingredients for the Japanese cocktails were hard to get by, but I simply did not have time for researching where to get them and ordering them. You know how it is sometimes, you have a lot of other things on your plate and so I concentrated on my cocktail creations that I could easily make with the things I already had on hand. Only now I somewhat ran out of drinks to mix and I thought I would give some new ones a try. To be honest, the real reason why I writing about them now is that all new cocktails I dreamt up feature some obscure ingredient I would have had to buy first.
"Perfect Serve" inspired cocktail
Ever since I read an article about Diageo's "World Class" competition some years ago, I was intrigued by the yuzu citrus fruit. The winner of the competition combined Johnnie Walker Blue Label, yuzu powder and Wasanbon sugar for a "perfect serve". Soon I had the idea of creating a Whisky Sour variation that would feature yuzu juice. Only when I saw the price tag I somehow started thinking, that it might not be such a good idea. However, I decided to combine the yuzu juice with regular fresh lemon juice to keep the costs down and continued working on my idea. Moreover, I skipped making a Wasanbon simple syrup and went for normal simple syrup, because it also would have made the drink more expensive.
The finished drink ended up containing Japanese cask strength whisky, yuzu and lemon juice, sugar, egg white and Japanese cherry blossoms. For the name I thought a "Kill Bill" reference seemed appropriate and therefore I named the drink "Flower Of Carnage", which is the title of a song featured in the movie. Of course the drink also contains cherry blossoms, so…
4,5 cl
Nikka From The Barrel Japanese Whisky
1,5 cl
Lemon Juice
1,5 cl
Yuzu Juice
2 cl
Simple Syrup
1 Small Egg White
3 Cherry Blossoms
Float 1 Bsp. Griottines Brandied Cherry Syrup
Shake first with ice – strain into second shaker – shake again without ice – fill into chilled Double Old-Fashioned glass with ice cubes – float syrup over back of barspoon on top;
Garnish: Two brandied cherries;
Song: Meiko Kaji – The Flower of Carnage
So what's the difference to a normal Whisky Sour?
I admit that the cocktail tastes similar to a normal Whisky Sour, but after a while you will notice some differences. For instance the Japanese Single Malt brings a subtle smokiness to the mix, which would have been missed if you would have used Bourbon for instance. Moreover, the sour and citrusy taste is somewhat different, its harsher, without being too sour at the same time. Finally the addition of a little bit of syrup from the brandied cherries adds more than just a nice colour to the cocktail. As you are sipping the drink it becomes a bit sweeter, with a slightly cherry like taste.
While I would not mix up this cocktail everyday, for monetary reasons, it is a nice change from your regular Whisky Sour. If you do not want to go all the way and buy shockingly expensive yuzu juice you can just switch out the regular Bourbon for some Japanese whisky. It will make a noticeable difference and if you have any good Japanese style recipes, just let me know and I will try them!