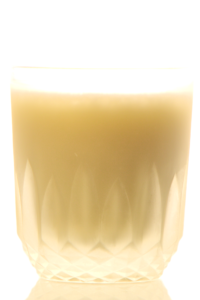 It seems that not only bartenders get a bit board by gin, producers are also looking for new products to diversify their portfolio. One great example is Windspiel, after their compelling Windspiel Gin with fitting tonic water and truffles they launched a barrel aged Vodka. Apart from the base they are sharing, both distillates could not be more different. Both are made out of potatoes!
I already had the chance to try the Windspiel Barrel Aged Potato Vodka during my visit to this year's Finest Spirits fair in Munich. So, I was very curious to see how the vodka aged in ashwood barrels would behave in cocktails, but more on that later. First, let me give you a quick recap of what the Windspiel Vodka is all about. The mash bill for this vodka consists of a special variety of potatoes, called Pirol, which have a higher starch content and are harvested at the Weilerhof in Germany's Eifel region. In total the fermented mash is distilled five times with the first distillation producing the raw distillate and the subsequent three runs refining the spirit. For the fifth and last distillation the Windspiel team was supported by the renown master distiller Dr. Franz Eckert who just invented a new way of distilling vodka for them. Because of this the vodka receives a mellow taste and still shows his potato base.
Special kind of wood
After that, the vodka is allowed to spend a few months in barrels made out of ashwood. This not only helps bringing the flavours together, but also adds a slight hint of smoke. Ashwood is know for allowing a distillate to aged in its own native character while releasing almost no colour into the spirit, because of a reduced micro-oxygenation. Another interesting fact of the Windspiel Vodka is that it is a vintage bottling. At least next year's vodka will be based on a different potato variety which has an even higher amount of starch.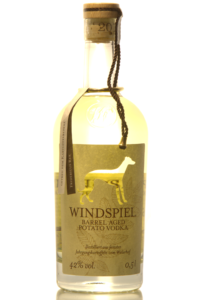 | | |
| --- | --- |
| | Windspiel Barrel Aged Potato Vodka |
| Alcohol: | 42 % |
| Price: | 90 € per litre |
| Appearance: | Crème, medium sized windows, medium fast tears |
| Nose: | Sweet cereals, fruity notes, white pepper and a whiff of menthol |
| Taste: | Mellow, creamy potatoes, hint of vanilla, some bonfire smoke, vegetal notes |
| Aftertaste: | Medium long aftertaste, bonfire, potatoes and hint of sweetness |
| Rating: | |
Pretty complex for a vodka
This maybe is the best vodka I have ever tasted. It is rich and complex and not at all a neutral spirit. Of course, someone now might argue that with this characteristics it fails to be a vodka. However, as long as the result is as delicate as the Windspiel Barrel Aged Potato Vodka is I really do not care! What I especially like about the Windspiel is the ashwood barrel aging. It is a perfect showcases of what using a different type of wood can add to the distillate. The slight smokiness just works perfectly with the potato notes. That being said, compared to other barrel aged spirits it certainly lacks a little bit of complexity. Still, it remains a very good product with a gorgeous packaging.
Basically a White Russian
For a cocktail using the Windspiel Barrel Aged Potato Vodka I decided to stick to a classic vodka cocktail recipe. I took the White Russian and since I am not especially keen on cream in my cocktails, just replaced it with buttermilk. Also a coffee liqueur would just squash the delicate smoke and vanilla aroma of the vodka. This is why I stuck to the Tempus Fugit Créme De Cacao. With its refined vanilla taste it underlines the subtle notes of the vodka instead of overpowering them. To round everything off, I decided to coat the inside of the glass with a little bit of apricot eau de vie. The goal here is to use just as much that you will only notice its absence in a drink mad without it.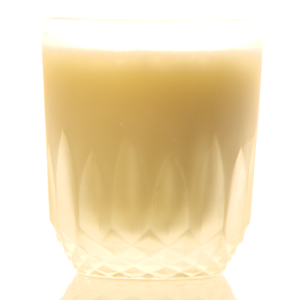 Coat Glass with Scheibel Apricot Eau De Vie
Shake with ice – strain – 2nd shaker – shake without ice – fill – chilled Old-Fashioned glass;
Garnish: Flamed Orange Peel (No drop)
Song: L'Orange & Stik Figa – Monochrome
The drink starts off with beautiful orange, apricot and vanilla aromas which are present in the sip, too. On top of that, there is a noticeable sweetness accompanied by white chocolate and cacao notes. Even the slight smokiness of the vodka is transferred into the cocktail. Besides the great mouth feel, you will also notice a creamy aftertaste with cacao, fruit, vanilla and bonfire flavours. All in all, this is an excellent Summer variation of a White Russian.