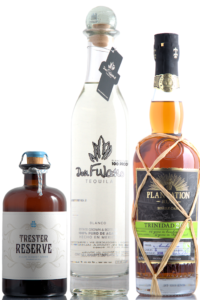 Yes, I am also doing a end-of-the-year review thing now. It is not only to have something quick to write about without doing actual work between the holidays, but also because I was curious myself. Over the year I tried quite a lot of different spirits and to boil it down to an actual top ten kind of made sense for me. So, ladies and gentleman, bellow you will find the ten best spirits I featured here on my blog in 2016!
10. Organic Distillery Ginn
Besides all the complaining about the flood of gins on the market, I cannot quite deny that I still like gin… This is also why I was especially proud to be able to taste this exclusive and highly limited gin. The special thing about it is that it is intended to be enjoyed neat. Yes, I am always telling you not to drink gin on its own. However, the exception proves the rule! The Ginn has everything I am looking for in a great gin: There is a lot of juniper, liquorice, piney notes, flowers and spices. All in all, it is classic gin with a slightly modern touch and beautifully balanced, as I also stated in the review here.
9. Kyrö Juuri New Make
An unaged grain spirit, like the VollKorn, but this time from Finland and distilled from 100 % rye also made its way into my top ten. While having similar grain notes, the Kyrö also incorporates an additional fruitiness I did not notice in other grain spirits so far. This way it won me over completely and also managed to get a higher rating than the Kyrö Gin. I reckon this would make an excellent White Boulevardier, too. You can read more about the Kyrö and the story behind the distillery here. That being said, the Kyrö Rye Gin is also highly recommendable!
8. Don Fulano Fuerte Tequila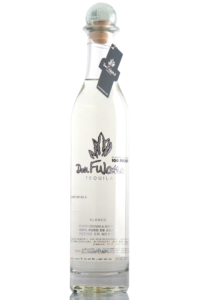 Luckily, in the last years more and more high quality 100 % agave tequilas became available here in good old Europe. However, when it comes to overproof tequilas, there a still just a handful out there and the Don Fulano Fuerte is one of them. Already the regular Don Fulano editions are worth their money, but the Fuerte, a blanco tequila bottled at 50 % ABV, is just astonishing! It carries all the agave notes you could ask for while packing quite a punch, but without overwhelming hot alcohol notes. One thing I always notice with Don Fulano tequilas are earthy and mineral notes which for me are synonymous with terroir. This is also what I mentioned in my review of this great Highland tequila!
7. Pierde Almas Joven Espadín
While the Pierde Almas Mezcal is not really new to me, I only featured it in 2016 for the first time here on my blog. It still managed to win the Mezcal comparison I did and this also means it remains my personal favourite! A lot of Mezcals have a nice combination of agave notes and smoke, however the Pierde Almas just manages to emphasise every single aspect of a regular Mezcal and also adds a nice spiciness and even fruity notes. Unfortunately, it is very hard to come by these days in Germany and new bottlings are from another distillery. On top of that, a lot of sources predict a bad agave harvest for 2017 which probably makes the situation even worse… Yet, do not despair and savour every drop of your favourite agave spirit!
6. Distillerie Chelo Clairin Sajous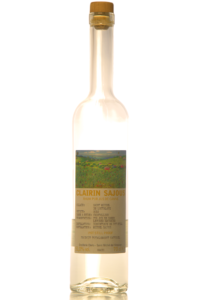 Called the Mezcal of sugarcane spirits Clairin was the next new hot thing in 2016! My favourite amongst the three different Clairin bottlings was the Sajous distilled at the Chelo Distillery. It was a certain fruity element which distinguished it from the other Clairins for me. I just could not resist the combination of apple and pear notes with the typical strong sugarcane flavour! This means that the Sajous also works very well in all sorts of typical rhum cocktails. Especially with a little lime and sugar as Sepo of the Galumbi cocktail blog discovered. You can find out everything on Clairin in my review here.
5. Douglas Laing Timorous Beastie 40 Years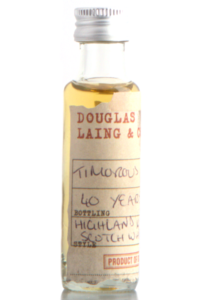 Sometimes you just have to be a little lucky! I won this sample of Timorous Beastie Blended Malt from Douglas Laing and therefore was able to taste a sip of the oldest whisky I have tried so far. While it was very complex I also was surprised by its mellow taste. Even more so, because it was bottled at cask strength and all of this while still being relatively affordable for a 40 year old Scotch whisky. Yet, there is a slight drawback as well, it sold out completely in just a few weeks after it had been introduced to the market. Nevertheless, you can read all about it here.
4. VOR Navy Strength Gin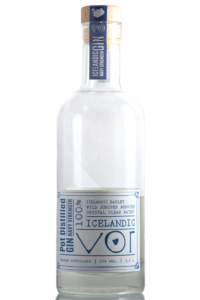 I know, another gin and not even the last one in this top ten… However, this one is maybe the most unconventional and yet also most typical gin I have yet encountered. The VOR Gin is atypical Icelandic in the same way that glaciers and volcanoes are and this also means it is a typical Icelandic gin. At the same time, the VOR Gin is very hard to compare to other gins. Its combination of cereal, citrus and umami notes make it highly unusual, but at the same time very delicate. On top of all of that, it is bottled at navy strength which means it has an even more powerful taste than the regular bottle of VOR gin. While I liked the normal version a lot, I absolutely love the VOR Navy Strength! I guess this is also plain to see in my review.
3. Plantation Single Cask Trinidad 2000 Amburana Cask
The Plantation Single Cask range has a lot of great rums in stall, but the one which impressed me the most was the Trinidad 2000 Amburana Cask! It is both highly complex and also very mellow and smooth, so a lot of rum drinkers will enjoy it. Yet, with its funky oak notes from the exotic wood used for the casks it also has something in stall for the eccentric rum connoisseurs. Also, it is reasonably priced for a rum this age. This means that you should hurry and get a bottle of it, before it is all gone!
2. Beefeater Crown Jewel Gin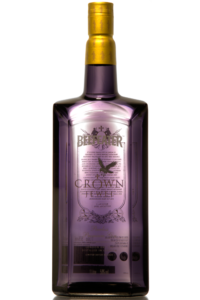 Maybe it is due to the legend around the original Beefeater Crown Jewel Gin – some regarded as being the best gin of all – but I just had to get a bottle of the new version. Let's make it short: I was not disappointed! I especially liked its dominant juniper note in combination with a little bit of mint, lemons and spices. Additionally, it was very smooth for being bottled at 50 % ABV and it also was able to stand out in cocktails. I know that it is not cheap, but in my opinion it is well worth its money, maybe even more than some New Western Style Gins which cost the same.
1. Weingut Eugen Schmidt & Söhne Trester Reserve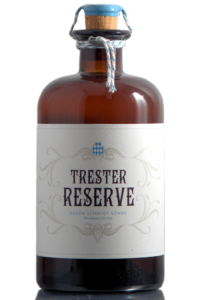 The Schmidt & Söhne Trester Reserve really deserves the first place in my Top Ten Spirits List of 2016. First, the flavour completely caught me by surprise and second, the complexity was just overwhelming. As I already stated in the article, I am still puzzled on how a grape marc spirit can taste this complex. Nevertheless, its bouquet of berries, pipfruits, nuts and vanilla is just astonishing and the taste which is just as good even adds even more spices. Certainly, the Trester Reserve is not for everybody, but if you enjoy eau de vies or the occasional grappa this is the right spirit for you! It certainly was the best spirit I tried in 2016!