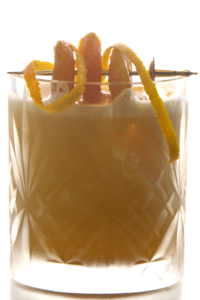 After several mentions of this special pear eau de vie I just had to get my hands on a bottle. Now that I did, I can quite understand what the fuss is all about. Although eau de vie purists probably will turn up their noses, because of the addition of a pear infusion. Yet, besides making delicious cocktails, it is first and foremost a spirit that brings people together!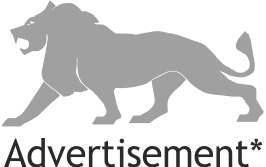 Before I elaborate further, let me just give you a few facts: The Scheibel Moor Birne, marsh pear in English, is distilled twice over gold. Furthermore, the two special things about it are the addition of an dried pears in pear eau de vie infusion and its aging in heavily charred oak barrels. The latter is said to give the pear eau de vie a smoky taste. I am more a fan of pure eau de vies personally, without the addition of sweet fruit extracts, but if you state the fact that you add them I understand its appeal and will give it a chance. Moreover, if you do not carry it too far and the resulting spirit is not too sweet, the additional fruit aromas can also add a layer of complexity. On top of that, the whole procedure of course makes the pear brandy very enjoyable.
Candied pear notes and oak spices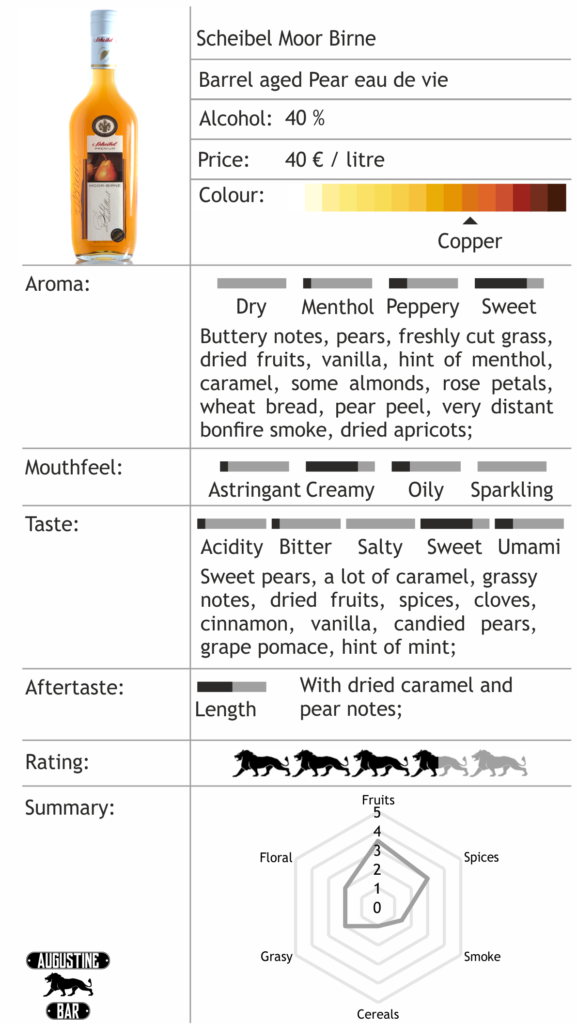 It maybe due to the fact that I am very much used to smoky spirits, but I notice almost no smoke in the Scheibel Moor Birne at all. What I do notice are powerful pear notes which are underlined by a lot of caramel. In fact, the caramel note is so powerful that the spirit makes you instantly think of candied pears. On top of that, vanilla and some tannins become visible which clearly originated from the aging process. Maybe this funky oak spice note is where people are reminded of smoke. All in all, the Scheibel Moor Birne is very interesting and on top of everything it bridges the gap between eau de vies and aged spirits like cognac and whisky. By this I mean that cognac or whisky drinkers, who usually stay clear of eau de vies, also can enjoy it.
A sour style drink, again…
I know, usually I am trying not to make plain sours. Not because I do not like them, but because I think of them as being the easy way out. You can make a sour with every spirit! However, this time I took Jörg Meyer's Mo-Bi Sour as an inspiration and just added a few other ingredients. As stated above, the Moor Birne kind of reminded me of a good cognac and therefore I also paired it with one. Apart from the Pierre Ferrand Ambre, I also added an apricot nectar to add some creaminess without the addition of egg whites. A few dashes of Angostura Bitters and honey mix were the finishing touches to the "Metal & Dust" cocktail.
3,75 cl Scheibel Moor Birne
1,5 cl Pierre Ferrand Ambre Cognac
3 Dashes Angostura Bitters
3 cl Lemon Juice
2,25 cl Van Nahmen Apricot Nectar
2,25 cl Honey Mix (1:1)
Shake – strain – chilled Double Old-FAshioned glass over ice cubes;
Garnish: Pear eau de vie infused dried apricots* – long orange twist;
Song: London Grammar – Metal & Dust
Of course, this cocktail is similar to the Mo-Bi Sour, but it also differs from it in a few very important aspects! First, the cognac and the Moor Birne are just made for each other: The cognac accentuates the caramel and vanilla notes, while adding a few candied violets to the mix and the pear eau de vie gives the whole drink a great fruitiness. This is also further supported by the apricot nectar which also changes the mouth-feel and dials down the acidity of the lemon juice. Moreover, the Angostura Bitters together with the honey make sure that you do not confuse the "Metal & Dust" for a light summer sipper. I very much enjoyed this cocktail, despite it being a sour and am definitely looking forward to experimenting more with the Moor Birne!
*The fact that I received a product reviewed in this article for free, did not – in any way – influence the rating of said product.