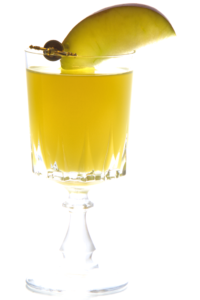 The first gin I want to present to you in 2017 is a rather special one! Even the name sounds very intriguing, Citadelle Extrêmes No.1 No Mistake Old Tom Gin. The two things the discerning gin drinker can take away from this title are: First, that this new gin comes from renown French producer Ferrand and second that it is an Old Tom style gin. Read on to find out, if this alone can justify the higher price tag!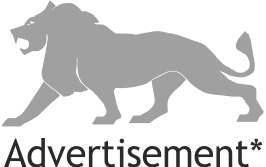 Of course, in 2017 there is no escaping the gin either! However, I thought I would at least start with a special bottle from acclaimed producer Ferrand. The "No Mistake Old Tom Gin" is part of a special collection which will be bottled each year and feature different spirits. As you can see on the number, it also is the first Citadelle bottling from this range. Based on the regular Citadelle Reserve Gin, which uses 19 different botanicals, brown cane sugar is added to the Old Tom Gin. On top of that, the sugar is caramelized before adding it to the already aged gin. After the sweetening the gin is aged again for an unspecified time.
While having a similar flavour profile to the Citadelle Reserve Gin, the special thing about the Citadelle Extrêmes No. 1 is its smoothness. I cannot quite remember the last time I have encountered a gin this smooth. You can clearly attribute this to the adding of caramelized sugar. Unfortunately, this also dilutes the delicate wood notes a little bit. Yet as we will find out later, there is still enough spiciness left in the gin to stand up against other ingredients in cocktails. Nevertheless, I quite enjoyed it on its own. This way you can take in all its liquorice, cardamom and coriander notes.
A blend of cocktails
First, I wanted to create a kind of Martinez variation with the Citadelle No Mistake Old Tom. However, I ended up with a drink which has elements of a lot of different cocktails, but no clear archetype. There is gin, obviously, sherry from the Artist's Special, pressed apple juice from the Acheron and bitter orange marmalade from the Breakfast Martini. All things combined seemed like a good idea…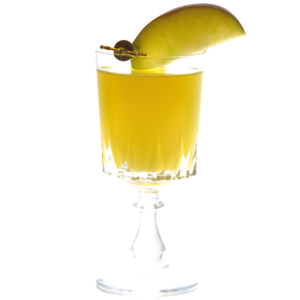 6 cl Citadelle Extrêmes No.1 No Mistake Old Tom Gin
3 cl Emilio Lustau Amontillado Sherry
3 cl Granny Smith or other sour apple
2 Bsp. Orange Marmalade with Single Malt
Shake – double strain – chilled Cocktail glass;
Garnish: Slice of apple
Song: Guillemots – Cats Eyes
And it definitely was! While it is really hard to categorize this cocktail, the different flavours work very well together. The freshly pressed sour apple juice lends the drink enough acidity which is counterbalanced by the gin, sherry and marmalade. The sherry also gives the whole drink a nice uncommon backbone. This means that the drink is at the same time refreshing, but also spirit forward and therefore, perfectly suited for autumn or warmer winter days. All in all, the No Mistake Old Tom Gin lends the drink not only enough spicy flavour, but also contributes with its caramelized sugar to the balance of the cocktail. However, I reckon still that it would make a great Martinez!
*The fact that I received a product reviewed in this article for free, did not – in any way – influence the rating of said product.