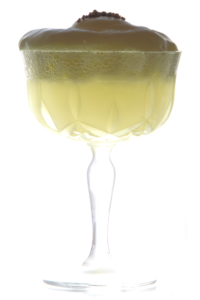 It seems like I still cannot stop writing about rum! However, this time we at least take a look at a sugarcane juice based rhum instead of the ones made from molasses. The special thing about the Clement Blanc Canne Bleue 2015 is that it basically is an eau de vie distilled from just one sugarcane variety. On top of that, it also comes as a vintage bottling which is pretty special for an unaged rum. Let's see how all of this turns out in the taste!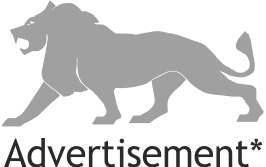 As mentioned above, the Canne Bleue, is produced from just one variety of special blue sugarcane. In the tradition of Rhum Agricole only the extracted juice from the sugarcane is fermented and then distilled. Afterwards, the Canne Bleue is rested for at least six months in stainless steel tanks. During this period the rhum is slowly brought down to drinking strength with volcanic spring water. Of course, this rhum makes a great Ti Punch, but it also can be used in more sophisticated drinks.
All sorts of fruits and sugarcane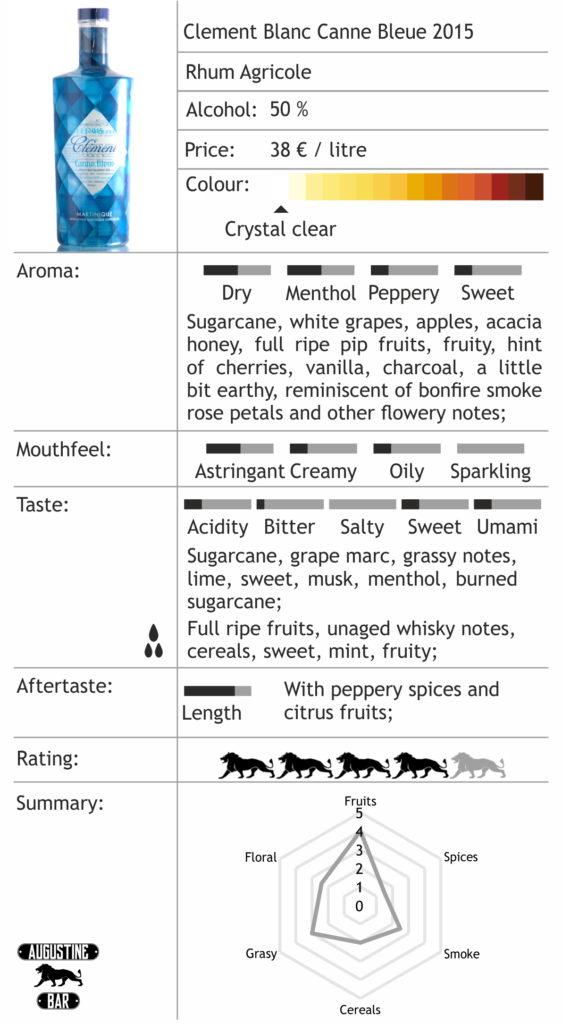 Besides the typical white rhum agricole notes of sugarcane and fresh cut grass, the special thing about the Clement Blanc Canne Bleue is its fruitiness. There are a lot of ripe pip fruit notes, some grape flavours and even a hint of cherry. At the same time, you will of course notice the ABV of 50 %, but the alcohol never hurts your palate. You even get a little hint of terroir you do not get with the regular Clement Blanc Rhum.
Slightly improved Ti Punch
For a cocktail recipe I wanted to keep things fresh and therefore decided on taking the regular Ti Punch as a inspiration. However, instead of going for the traditional way of preparing it, I made it just like a Daiquiri. Apart from that, I created an orange flower water foam to top off the drink. I know foams are so 2012, but nevertheless I wanted to use my whipped cream dispenser once again! For the foam I just mixed orange juice, lime juice, Gomme syrup, orange flower water, grapefruit bitters and Xanthan. The important thing is to strain everything through a fine mesh strainer before stirring in the Xanthan. Also, it does not hurt to add two charges of N2O to the dispenser.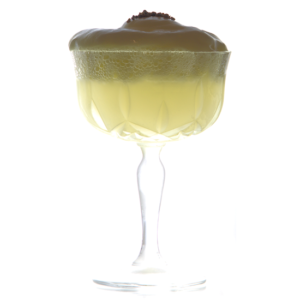 6 cl Clement Blanc Canne Bleue Rhum
1,5 cl Lemon Juice
1,5 cl Lime Juice
2 cl Honey Mix (1 Part Water : 1 Part Honey)
Top off with Orange Flower Water Foam*
Shake – strain – chilled Cocktail glass – spray foam on top;
Garnish: Bee Pollen;
Song: Jacques Brel – La Quête
6 cl Orange Juice
3 cl Lime Juice
3 cl Water
6 cl Giffard Gomme Syrup
5 Dashes The Bitter Truth Orange Flower Water
5 Dashes The Bitter Truth Grapefruit Bitters
½ Tsp. Xanthan
Strain the juices through a fine mesh strainer – add the Xanthan to a bowl – slowly stir in the other ingredients – add mixture to a whipped cream dispenser – charge with two N2O capsules;
Without the foam on top, the drink would not differ much from a Daiquiri made with Rhum. However, the foam, with its clear tastes of orange flower water, makes all the difference! It forms an alliance with the drink underneath and transforms this simple sour into something special. Moreover, each sip tastes a little different, depending on the amount of foam you drink. The sweetness of the foam also nicely counterbalances the otherwise sour drink and therefore leads to a very well balanced drinking experience. On top of that, the Clement's fruitiness is still noticeable in the final drink. So, if you are looking for a very fruity and high quality rhum, you should get a bottle of Clement Canne Bleue!
*The fact that I received a product reviewed in this article for free, did not – in any way – influence the rating of said product.