To make the transition from Tiki month to the rest of the year as smooth as possible I decided to stay with rum as a spirits category a little bit longer. The rum I want to introduce to you today is not 18 years old, as you might expect from its label. Rather it is a complex blend of rums, with some part of it being 18 years old. However, what might just sound like the next overly sweet rum, is actually quite the opposite!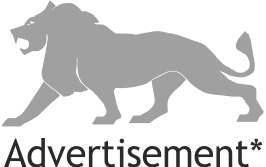 The rather long titled Botran Ron Anejo Reserve Solera 18 is produced after the Solera process, which means that only some portion of rum is withdrawn from the barrel. Afterwards, the empty space is filled with new rum and this process is repeated until the oldest part of the barrel is 18 years old. To give the rum even more complexity four different types of barrels are used for the production of the Anejo Reserva. There are new American oak barrels, newly charred American oak barrels, cask which previously held port wine and ex-sherry casks.
The Botran Anejo Reserva of course has some typical dried fruit notes which I guess come from the sherry and port casks, but its taste is not too sweet. In fact, you could almost go as far as to call it a dry rum. There are also some ester notes, which reminded me more of Guyanese rum than Jamaican ester notes. Also there is a typical Guatemalan burned sugarcane note in the sip. I quite enjoyed the Botran neat, especially because of its moderate sweetness. If the Botran was bottled at 43 % or 46 % it could even be an exceptional rum. Nevertheless, right away I knew that this rum could make great Rum Old-Fashioneds! In contrast to other "premium" rums, you can actually use the standard amount of sweetener in the Old-Fashioned.
Herbal liqueur and figs
Apart from the Botran Anejo Reserva I also want to present the HirschRudel Herbal Liqueur to you. This liqueur is made after a traditional recipe from a assortment of various herbs and spices. Its taste is mostly dominated by a strong vanilla note in combination with a powerful sweetness. There are also some interesting ester notes in the taste which support the herbs and spices. For my palate however, the vanilla note and sweetness were a little bit too much, but this does not subtract from the fact that the HirschRudel is a high quality liqueur. Apart from that, I cannot quite explain why, but it somehow felt right to prepare a syrup using the HirschRudel, some dried figs and sugar. After all, I wanted to make a kind of playful Old-Fashioned version. Also the syrup nicely underlined the main flavours of the rum. For the bitters in the classic Old-Fashioned, I chose Bitter Truth Berlin Capital Bitters, because of their nice plum note. Yet, plum bitters or even Angostura Bitters also work fine here.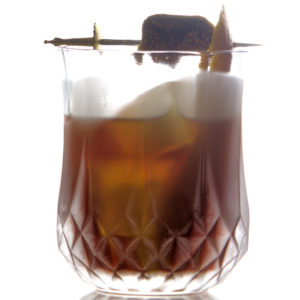 6 cl Botran Ron Anejo Reserva Solera 18
3 Dashes The Bitter Truth Berlin Capital Bitters
0,75 cl Herbal Fig Syrup*
Stir – strain – chilled Old-Fashioned glass over ice cubes – spray orange oil over the drink;
Garnish: Orange twist – dried fig;
Song: Calexico – Lucky Dime
*Cut four dried figs in little pieces – add figs with 100 g cane sugar, 50 ml HirschRudel and 25 ml water to a pan – bring to a boil – let simmer for 10 min – remove from heat – let cool – strain and bottle;
The drink starts off with molasses flavours from the rum which are instantly followed by powerful herbal and spice notes. There is also a noticeable, but not overpowering sweetness from the figs and the herbal liqueur. Beneath it all lies an intense vanilla note which mostly comes from the liqueur and a little bit from the rum. All in all, it is a great Rum Old-Fashioned variation which contains deep and rich dried fruit and herbal flavours.
*The fact that I received a product reviewed in this article for free, did not – in any way – influence the rating of said product.