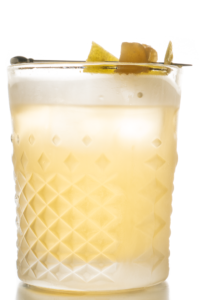 The last of Douglas Laing's Remarkable Regional Malts I want to present to you is also the dearest to me. It was the first one I tried from the range. Even when I sampled the forty-year-old bottling back then, the regular one also lives up to the expectations. Apart from that, I also have a simple, but still sophisticated drink for you.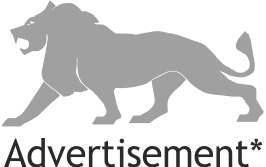 Named after the shy mouse in Robert Burn's "To A Mouse" poem, the Timorous Beastie is the Highland blended malt in the range of regional malts. Among other single malts the blend consists of Glen Garioch, Dalmore and Glengoyne single malts. As always with Douglas Laing's regional malts the blend is not coloured and non-chill-filtered. With 46,8 % the ABV of the Highland blended malt is a little higher than the one of the others.
Yellow fruit notes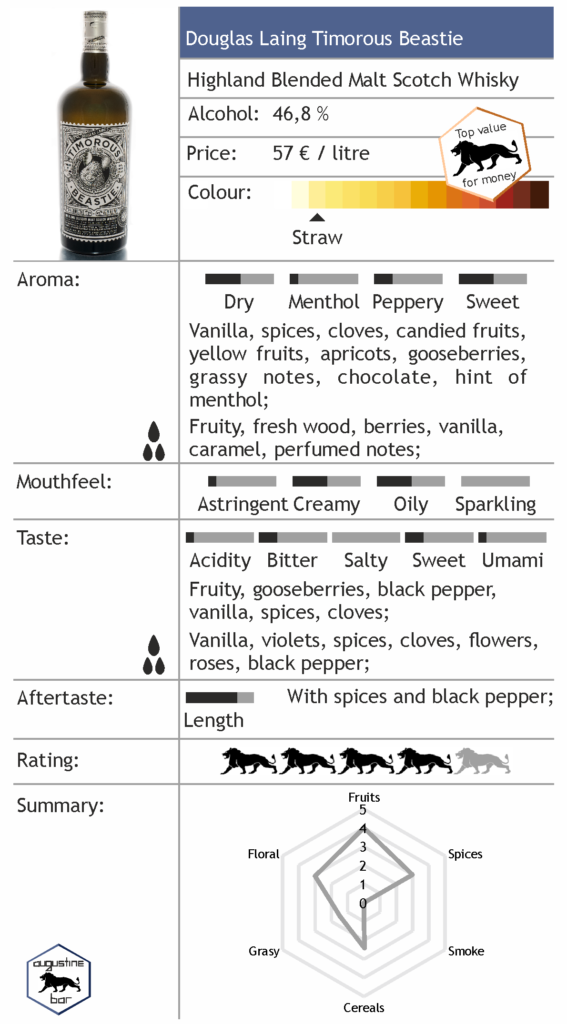 Sure, you could ask if you really need a Highland blended malt in your liquor cabinet when you already have the excellent Scallywag Speyside blended malt? If you are a sherry cask lover, the answer probably really is that you do not need the Timorous Beastie. However, if you are looking for a mellow, but complex, yet refined single malt with a little bit more edges than the Scallywag, this Highland blend is the right choice. It also has a lot of fruit notes, but almost none of the sherry sweetness. On top of that, the Timorous Beastie is quite floral with a distinct malt character.
Three ingredients cocktail
For a long time I had no idea what to mix with the Timorous Beastie. However, when I thought about classic scotch drinks, the Rusty Nail sprang to my mind. So, I added a bit of grape marc spirit to take the drink in a little different direction.
3 cl Douglas Laing Timorous Beastie
3 cl Schmitt Trester Reserve
2,25 cl Drambuie

Stir – strain – chilled Old-Fashioned glass over ice;
Garnish: Lemon Twist & Candied Ginger;
Song: Of Rust & Bone – Next to You;
The drink clearly reminds you of a Rusty Nail, but the grape marc spirit adds more complexity. There are pomace notes and great honey flavours, not only from the Drambuie. All in all, it is a great cocktail for sitting at a fireplace.
*The fact that I received a product reviewed in this article for free, did not – in any way – influence the rating of said product.