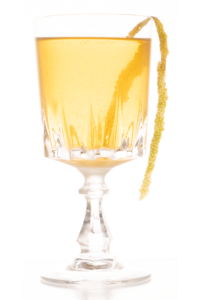 After a short Summer break, I am back with a late Summer drink. This article also takes an indepth look at another great eau de vie from renown Austrian producer Gölles. On top of that, I also like to present Tormintill to you, a traditional German bitter liqueur reinterpreted.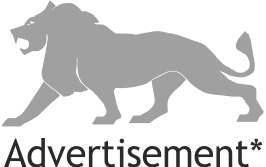 Apart from the less conventional cask-strength peach eau de vie, I featured a few months ago, the Marille is a more classic approach to fruit based spirits. To create the eau de vie the "Ungarische Beste" or "Klosterneuburger" apricots are used. The fruits are harvested in July and 15 kg of fresh fruit make up one litre of finished eau de vie. After the careful distillation the spirit rests in glass demijohns for two years, before being bottled at 43 % ABV.
Clear fruit notes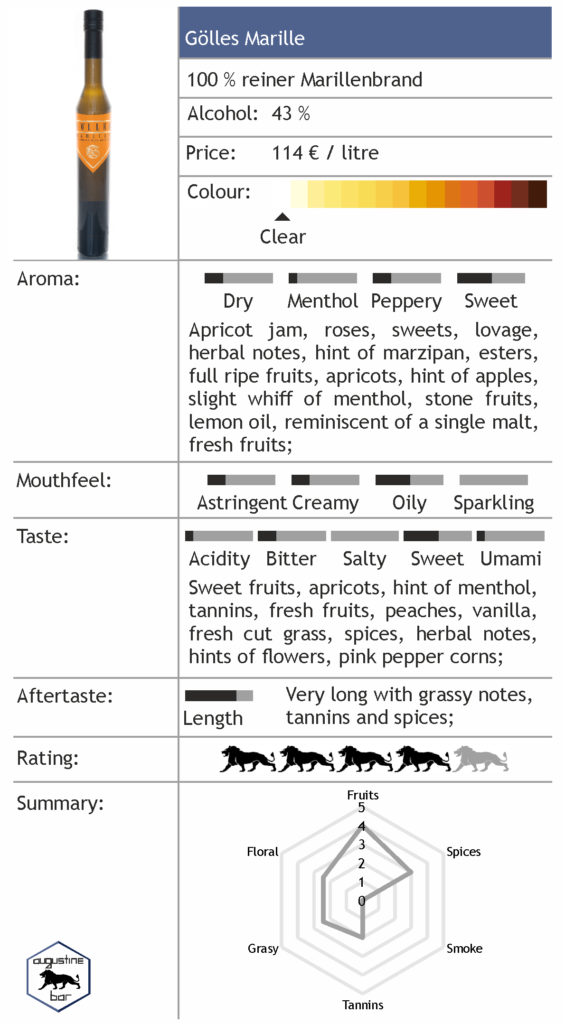 As always with Gölles eau de vies, the fruit notes are clear cut. It is a mix of fresh apricot notes, apricot jam and stone fruits. Furthermore, there a hints of roses and vanilla. There are almost no stone notes. I enjoy the Gölles Marille eau de vie very much, it is fruity, delicate and still complex.
Hanky Panky variation
To keep the fruity notes of the Gölles, I just combined it with a white, but slightly sweeter vermouth. On top of that, I added a few drops of a German amaro. This means that basically, the "Gilgamesh" is a Hanky Panky variation. The Tormentill is a modern variety of the traditional German Blutwurz. However, the guys behind it updated the recipe a little bit to make it a little less bitter.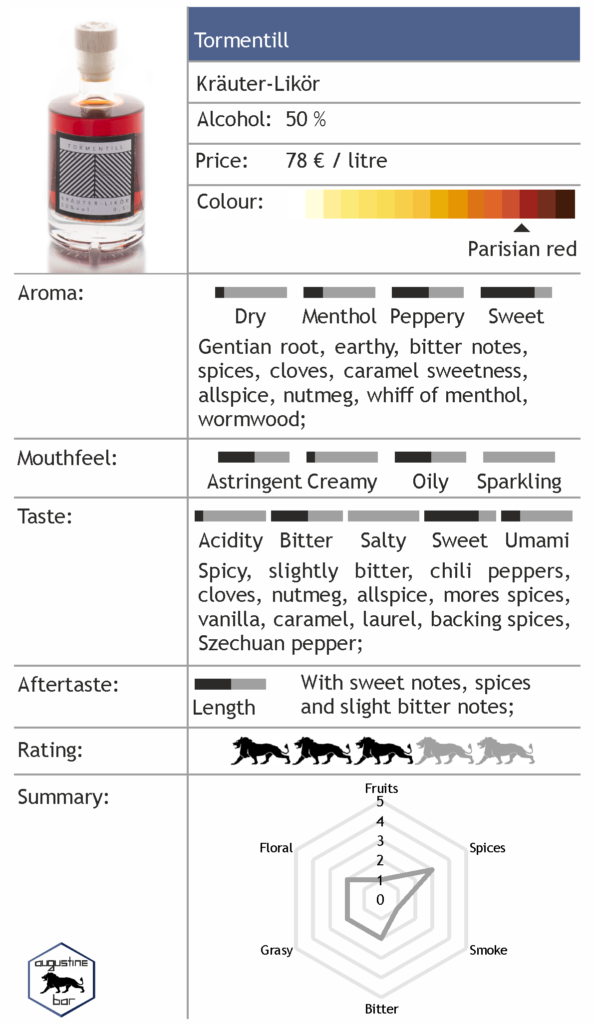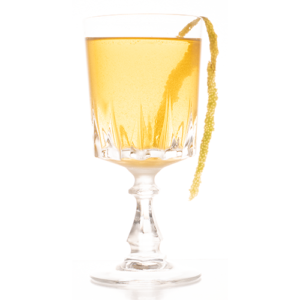 4,5 cl Gölles Apricot Eau de Vie
4,5 cl Zur Schwane Dry Vermouth

2 Dashes Tormintill
Stir – strain – chilled Cocktail glass;
Garnish: Lemon Twist;
Song: Gypsy & The Cat – Gilgamesh;
Of course, the drink is spirit forward and apricot flavoured, yet the flowery vermouth works very well with the eau de vie. The Tormentill lends spicy and herbal notes to the drink which add to the complexity. If you try hard enough you can even detect a slight hint of its predecessor the Hanky Panky in the Gilgamesh.
*The fact that I received a product reviewed in this article for free, did not – in any way – influence the rating of said product.