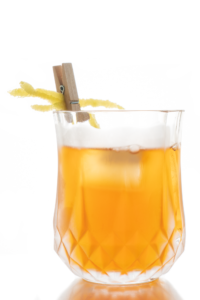 Another great spirit I discovered at the Finest Spirit 2019 is the Gölles Alter Pfirsich eau de vie. It so good, that I just had to present it to you in a separate article. However, I was in need for a suitable cocktail. So, I went for one of my favourites the Negroni.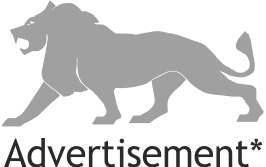 It is highly unusual for an eau de vie to be bottled at a high ABV. So, I was very happy to find David's peach eau de vie at the Finest Spirit 2019. The eau de vie is distilled from Austrian peaches and 23 kg of fresh fruits are used for litre of eau de vie. On top of that, it is aged in new oak barrels for eight years. Combine this with the high ABV of 60,2 % and the result is a very powerful spirit.
Almost like a Jamaica rum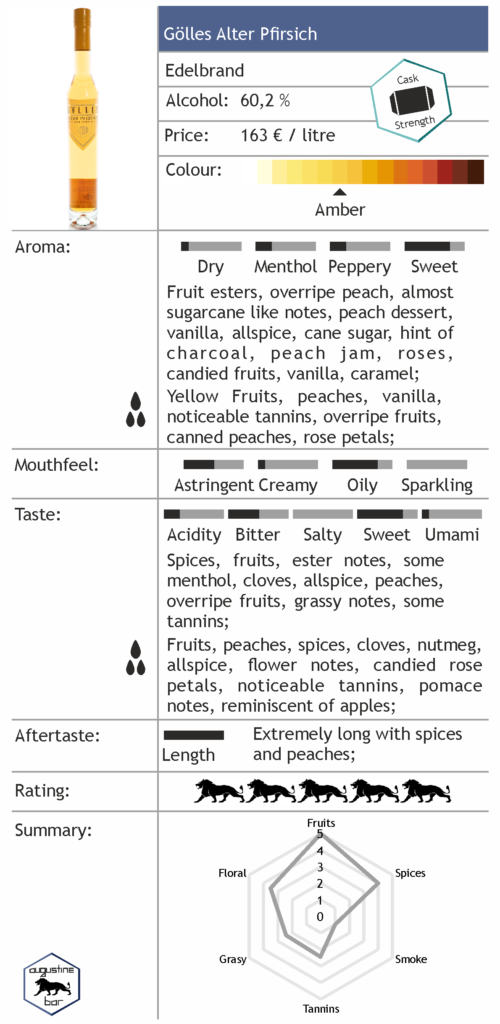 As already mentioned, the Gölles Alter Pfirsich is a strong and complex eau de vie. However, you cannot imagine how flavourful and dense its taste is unless you tried it. It starts with the bouquet which is full of overripe peaches, but also spices, flowers and a hint of barrel notes. When taking a little sip of it neat, the full power of the peach eau de vie hits you.
A Summer Negroni
It is quite hard to use such a powerful and rare spirit in a cocktail. However, there is always the option of a Negroni. Still, you would be foolish to replace all the gin with the peach eau de vie. Therefore, I used white rum and just a bit of peach eau de vie for the "In the Summers". On top of that, instead of the very bitter and sweet Campari, I again went for Mondino. However, this time I used the stronger, barrel aged version. Instead of vermouth, I used off-dry Riesling to make the drink lighter.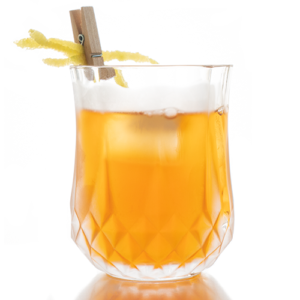 3 cl Banks 5 Island White Rum
0,75 cl Gölles Alter Pfirsich Eau De Vie
3 cl Mondino Stagionato
3 cl Ansgar Clüsserath Apotheke Off Dry Riesling

Stir – strain – chilled Old-Fashioned glass; Garnish: Lemon Twist;
Song: Edward Sharpe & The Magnetic Zeros – In the Summer;

The resulting drink still has the bitterness of a regular Negroni. At the same time, the drink is quite different than the regular drink. The rum and the eau de vie add fruity characteristics and the Riesling certain dried fruit notes. This way the cocktail is really well suited for the hotter days, where you still are craving a Negroni.
*The fact that I received a product reviewed in this article for free, did not – in any way – influence the rating of said product.