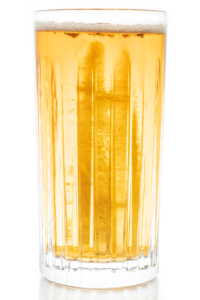 While spirit forward cocktails are great, you cannot drink the heavy stuff all the time. Especially Summer calls for light cocktails with less alcohol. This is why I came up with a fun highball using L.N. Mattei quinquinas. So, this article is also about the Grand Reserve Blanc and Rouge from Corsica.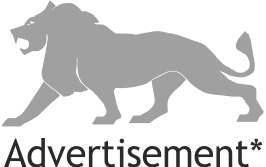 The quinquina from Corsica was created 1872 as an aperitif by Louis Napoleon Mattei. To produce the base wine, Muskat and Vermentinu grapes are used. In addition to the herbs and spices cinchona bark is added. There are two categories of quinquinas from Mattei: A Aperitif au Quinquina and a Grande Reserve. The Grand Reserve Blanc is a little sweeter than the Rouge version.
Well balanced with bitter notes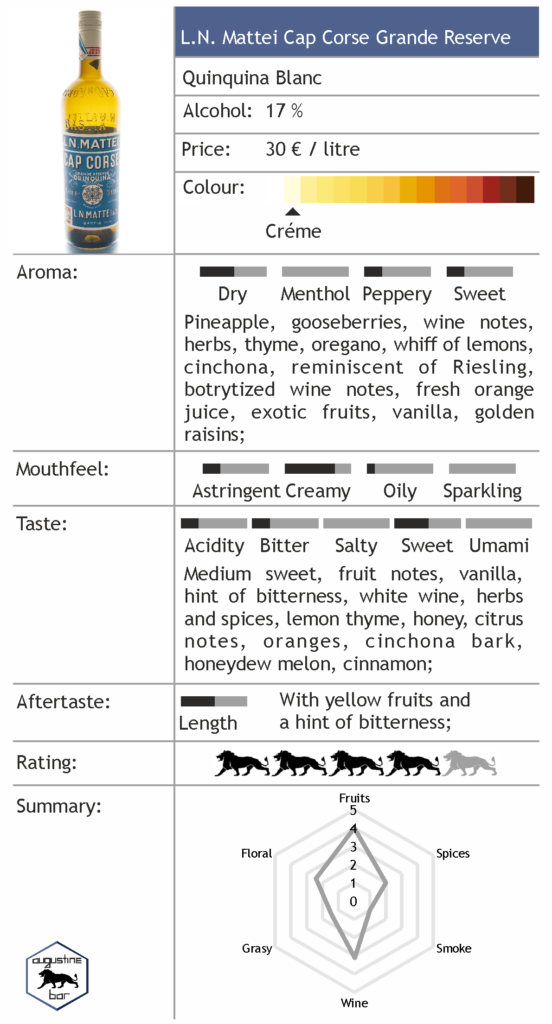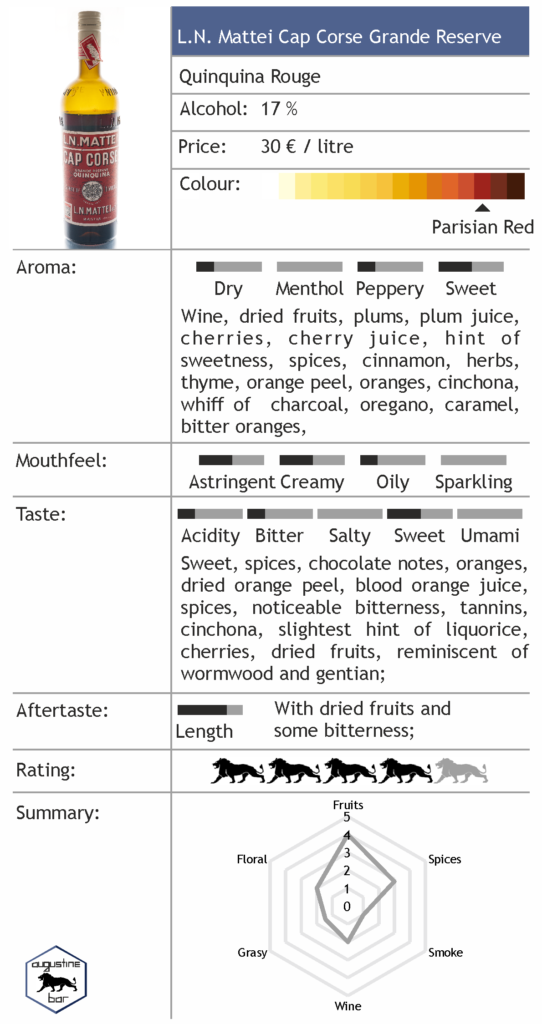 In contrast to the bit soft Lillet Blanc, the Grand Reserve quinquinas really show cinchona notes and a noticeable bitterness. The Blanc is somewhat more fruity with exotic notes. The Rouge has a more distinct bitterness with tannins. In my opinion, the Blanc is a little bit more complex than the Rouge.
Combination of two base wines
Of course, you could argue if it is really necessary to use both quinquinas? Well, the drink would certainly also work with each one of them. However, the combination of exotic fruit notes from the Blanc and the more bitter notes from the Rouge result in a rather complex drink. The cacao bitters just add a slight chocolate flavour. Therefore, you can use the cacao / chocolate bitters you have on hand. Instead of the ready-made coffee tonic, you also can use cold coffee and regular tonic water.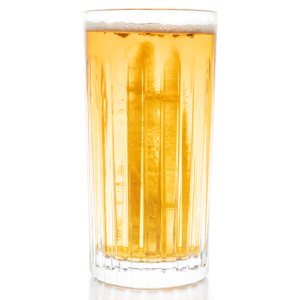 3 cl Cap Corse Grand Reserve Quinquina Blanc
3 cl Cap Corse Grand Reserve Quinquina Rouge

1 Dash Bittermen's Xocolatl Bitters
Top off with Thomas Henry Coffee Tonic
Garnish: Cacao Nibs;
Song: Jean Tonique – La rencontre (feat. Gion Arto)
The drink is great for Summer evenings or even a late afternoon. The two quinquinas play very well with the coffee and chocolate notes. Of course, the cinchona from the Cap Corse and the tonic water also go very well together.
*The fact that I received a product reviewed in this article for free, did not – in any way – influence the rating of said product.