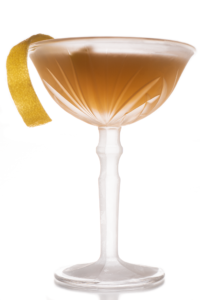 So far I have kept the most popular Scottish whisky regions of the Douglas Laing Regional Malts series from you. To make up for that, I want to talk about the Douglas Laing Scallywag today. The single malts for this pretty little bottle come from the Speyside region of Scotland. This means, that sampling it should be interesting. As always, I also have a nice "Twentieth Century" cocktail twist in store for you today!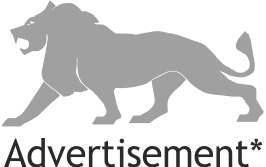 This expression of the Remarkable Regional Malts series, is named after the Fox Terriers of the Douglas Laing family. The blended malt combines among others whiskies distilled at Glenrothes, Macallan and Mortlach. To get a distinctive sherry character Spanish sherry casks are used for the maturing of the whiskies. In the end, the malt is bottled at 46 % without chill-filtration and with no addition of colour.
Fruits and flowers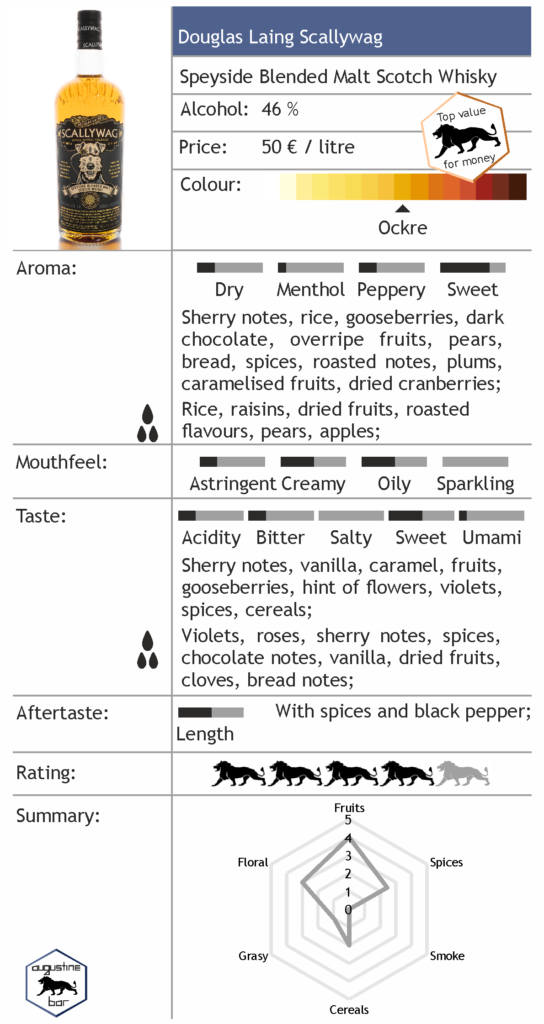 The little rascal behaves exactly as you would imagine: You notice the sherry casks right away, paired with slight flower flavour. Next the dried fruit tones get stronger and grainy notes develop. With addition of a little water the bouquet gets a little diluted, but the flowers in the taste are enhanced. Beneath all the flavour lie pretty roasted flavours, which remind me of dark chocolate. In conclusion, the Scallywag is a pretty Speyside blended malt which absolutely is worth its money.
Chocolate fruits
The roasted flavours of the Scallywag gave me the idea of creating a "Twentieth Century" inspired cocktail. So I started off with a base of Tempus Fugit Cremé de Cacao and lemon juice. Then I added Cap Corse Grand Reserve Quinquina Blanc instead of my usual Kina Lillet replacement Cocchi Americano.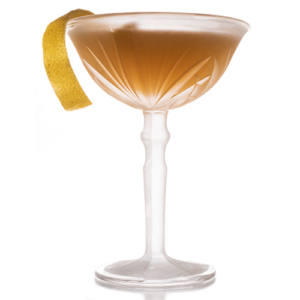 4,5 cl Douglas Laing Scallywag Blended Malt
2,25 cl Cap Corse Grand Reserve Quinquina
1,5 cl Tempus Fugit Cremé de Cacao
2,25 cl Lemon Juice
Shake – strain – chilled Cocktail glass;
Garnish: Lemon Twist;
Song: Radiohead – Present Tense;
The drink offers everything you expect from the listed ingredients. However, where the gin of the original recipe contradicts the chocolate flavour of the liqueur, the Speyside blended malt rather compliments. While this means, that the drink is very pleasant, it also is a little less exciting. However, this also means that the drink is great for introducing people to scotch based cocktails. It is also a excellent sip on rainy summer days or even when the leaves start falling.
*The fact that I received a product reviewed in this article for free, did not – in any way – influence the rating of said product.