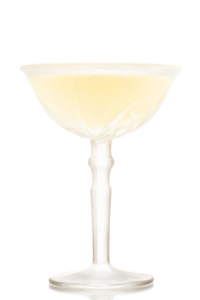 The next drink with a Douglas Laing whisky is a variation on the Last Word cocktail. Or should I better say a variation of the La Ultima Palabra cocktail, because I substituted the gin with smoky Big Peat blended malt. Let us see if the peaty flavours work with the herbal Chartreuse notes.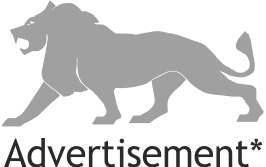 Big Peat is a smoky mix of Islay whiskies. Douglas Laing does not name all the components in the blend. However, there is Ardbeg, Bowmore, Coal Ila and even a little bit of the now defunct Port Ellen distillery in the Big Peat bottling. As always with Douglas Laing, the scotch is bottled at a relatively high ABV of 46 % and not chill-filtered as well as no additional colours.
Peaty and phenols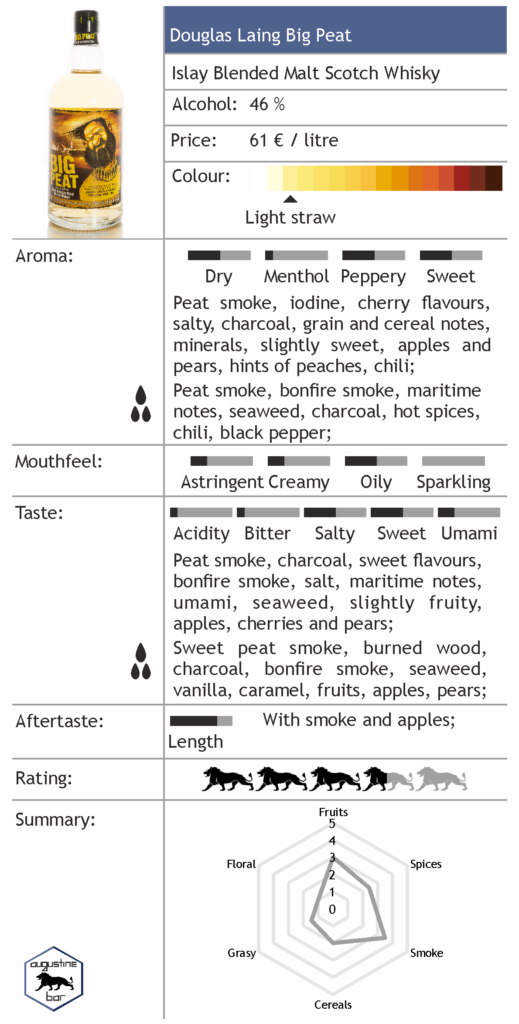 Right at the beginning, you will get a whiff of dominant peat smoke in combination with typical Islay characteristics. Those include seaweed, salt and phenols. When the smoke settles, you can discover notes of ash and charcoal. Even some sweet fruity notes reminiscent of apples and a slight hint of cherries appear. However, beneath the smoke the Big Peat lacks a little bit of complexity, the first two Douglas Laing blends I reviewed here had. The finish is medium long with hints of bourbon cask flavours and even more peat smoke.
Lemon instead of cherry liqueur
Instead of gin, or mezcal, I wanted to use smoky scotch in this Last Word variation. This change of the base spirit alone might already result in a great cocktail. However, I wanted to tweak the recipe a little bit more. So, I used Nardini Aqua di Cedro instead of maraschino. Also, in my opinion lemon juice works better with whisky than lime juice. As it turns out, I already had a similar idea back in 2015. In the "Last Night On The Stage", I used regular Chartreuse Jaune instead of the Chartreuse M.O.F.S. I guess the differences are minor, which means you can also substitute use it in this recipe.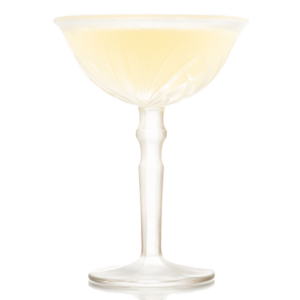 3 cl Douglas Laing Big Peat Islay Blended Malt
3 cl Nardini Aqua di Cedro
3 cl Chartreuse M.O.F.S.
3 cl Lemon Juice

Shake – strain – chilled Cocktail glass;
Garnish: Lemon twist (no drop);
Song: The Black Keys – Waiting On Words
Besides the clear smoke notes of the drink, there is a great balance of sweet and sour. Beneath the smoke, the herbal flavours of the Chartreuse and fruitiness of the Aqua di Cedro shine through. Surprisingly, even with the addition of Islay whisky, the drink keeps its refreshing character. This way the "Waiting on Words" is suited for summer, but also for colder days.
*The fact that I received a product reviewed in this article for free, did not – in any way – influence the rating of said product.