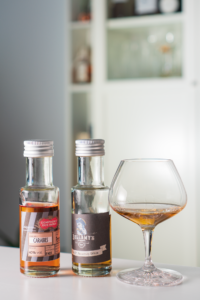 Well, sometimes you just have a little luck. In this case, I won two samples of the Perola 10the Anniversary limited rum editions. On top of that, I took part in the online tasting where Réne from Perola took us through the two bottlings. Especially interesting was to see how the two different cask finishes influence the taste of the rums.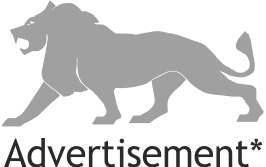 The first rum we sampled was the Compagnie des Indes Caraibes Port Finish. The Caraibes is their standard rum blend consisting of rum from Barbados, Guyana and Trinidad. For the limited Perola edition the rum gets an eight-month finish in port wine casks. The rum contains 15 g of sugar per litre and is bottled at 40 %.
Typical port fruits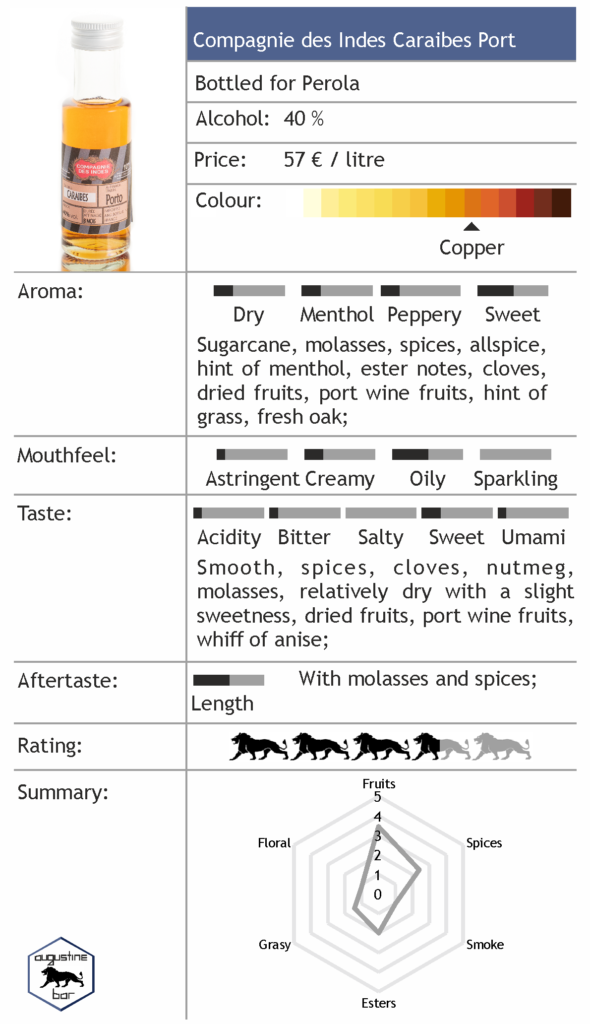 It is interesting how a single whiff of the Caraibes brings back memories of other port cask finished rums. It clearly reminds me of the Bristol Classic Guyana Rum finished in port casks. There are typical molasses notes with some spices. Next you will notice dried fruits, but not the usual sherry fruits, instead the fruits are a little darker clearly coming from the port wine. I enjoyed the rum, but I wonder what an exceptional rum this could have been at more ABV and without the sugar addition. Nevertheless, I absolutely recommend port cask rum fans to get a bottle of this rum.
Interesting ester punch
The second limited edition comes from Perola's own rum range the Bellamy's Reserve. For this special bottling they blended rum from Jamaica, Barbados and the Dominican Republic. Additionally, the finished the rum in high ester rum casks for 20 months. In the end, the rum is bottled at 47,3 % with a dosage of 15,3 g / litre.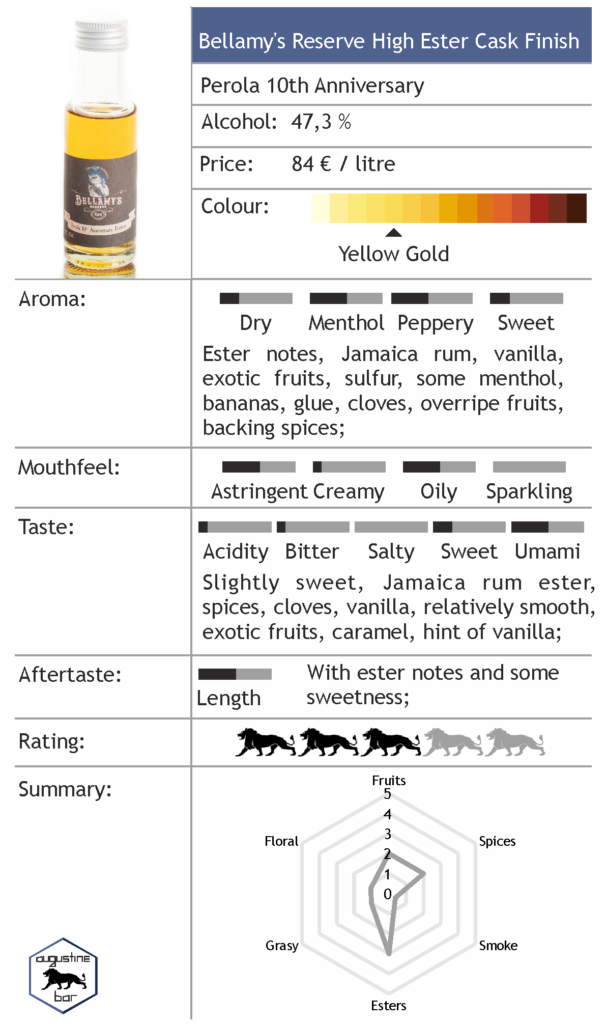 It does not come as a big surprise that you get hit by ester notes in the face at first. When taking in the bouquet of the rum the ester note sticks with you and just develops in an overripe fruit note with hints of bananas. Apart from that you get some backing spice notes and some vanilla. In the taste the ester notes continue, but are supported by some more spices. You definitely notice the sugar in the taste and the rum is relatively smooth for its alcohol content. While I applaud the idea of the high ester cask finish, I probably would have left out the rum from the Dominican Republic, it somehow seems to dilute the taste of the rum. All in all, I like the rum, but it lacks a little bit of complexity for me.
*The fact that I received a product reviewed in this article for free, did not – in any way – influence the rating of said product.