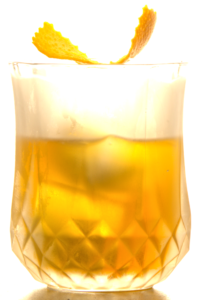 Yes, although it is not Tiki month I am enjoying rum! And yes, maybe it is just to disprove the rumour that I have become a gin blogger. In this case I had the opportunity to try a rum from a closed distillery. I do not think that I am anticipating too much when I tell you that this rum comes as advertised!
The Caroni distillery was founded in 1923 and famous for the production of "Heavy Rum". This was the stuff the British Navy sailors enjoyed. However, in 2003 the state owned sugar refinery which was supplying the distillery was shut down. This meant that the distillery had to close soon afterwards. This bottle of rum was distilled in 2000 and it is one of the last Caroni bottlings. The rum from the remaining three years was sold in bulk and blended with rum from other distilleries. The barrels of this twelve year old Caroni spent most of their time in Trinidad and were shipped off to Scotland in January 2012. This relatively long maturation in the tropic climate resulted in a loss of 60 % of the barrels' content, but this did not keep the producer from bottling it at heavy 50 % ABV (100 Proof).
Not for the fainthearted!
| | |
| --- | --- |
| | Caroni Trinidad Rum Aged 12 Years Extra Strong |
| Alcohol: | 50% |
| Price: | 76 € / per litre |
| Appearance: | Dark amber, large windows, slow tears |
| Nose: | Dried plums, spices, heavy oak notes, whiff of tar |
| Taste: | Noticeable alcohol, very dry, a lot of tannins, 99 % dark chocolate aroma, quite a lot of tar, just a hint of dried fruits |
| Aftertaste: | Very long with bitter oak notes |
| | |
I only can repeat myself: This rum comes as advertised! Seriously, I have never had a rum like this, there is absolutely no residual sweetness and only a hint of dried fruits. Instead, there are a whole shipload of tannins that will have a astringent effect on your tongue. Of course this is high quality rum, possibly one of a kind and it is also quite complex with a distinct tar aroma. However, I have to admit that I am more drawn to pleasing rum with a little bit of sweetness. Call me a wimp now, but while tasting this rum was very interesting, I happily leave this to fully devoted cask strength rum connoisseurs. Nonetheless, it would not to be fair to write the Caroni rum off entirely: Certainly I had to give it a second chance in a cocktail.
Challenging to mix with
What can I say? On my first and second attempt it looked like the Caroni would defeat me again. Both attempts more or less failed. The first one a Manhattan variation with Pineau des Charentes and violet liqueur underlined the tar notes of the rum and the second attempt with plum eau de vie and red vermouth managed to do the same thing with the bitterness of the rum. I nearly gave up and was ready to admit defeat, but I am glad I did not! I remembered a dish a head chef prepared at a gastronomy fair I visited. He served bitter melon together with belly of the pork. The fat of the meat held back the bitterness of the melon. Believe me this funny looking bitter melon fella still was the most bitter thing I ever tried.
Fat washing against the bitterness
Back to the rum: I simply decided to do a fat washing with some cacao butter I had lying around for exactly such an occasion. I wanted to infuse rum with it for quite some time now. To do a fat washing you simply dissolve the butter in a small pan over medium heat and remove immediately after liquidation. Now just pour the butter carefully into a container together with the rum and put the whole thing in the freezer for a day. In my case I used three small pellets of cacao butter for 5 cl of rum.
5 cl Cacao Butter Fat Washed Caroni Rum
2 Dashes The Bitter Truth Xocolatl Bitters
1 cl Simple Syrup
1 Large Orange Twist
Slightly muddle the orange twist in simple syrup – stir – strain – chilled Old-Fashioned glass with ice cubes;
Garnish: Orange Twist
Song: Yeasayer – Sunrise
With this drink I finally managed to mix a tasty cocktail with the Caroni rum. The cacao butter did everything I expected, it held back the tannins from the rum, added a slight amount of cacao taste and gave the drink a silky mouth feel. The smoky tar notes were still noticeable, but now they were better integrated into the drink. Finally, the orange peel gave the cocktail just a hint of freshness to complete the whole experience. As you can imagine this Old-Fashioned this gives the complexity of the rum a proper stage, while making it a little bit more accessible to people who are not British sailors.
Polarizing rum
I feel the need to emphasise again that this rum is unique and well made! However, it is not the right choice for people who enjoy sweet rum from Guatemala and as it turns out I am to some extend still one of them… If you are a Jamaican rum drink on the other hand who cannot get enough of ester notes and smokiness than this rum is exactly the right choice for you! All I am saying is that you should think twice before choosing your next bottle of rum.