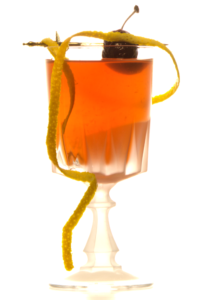 I know that the El Presidente is a great cocktail and it is what you should order when you are craving something stronger in Summer. That being said, there is no reason why you should not try this variation made with cherry liqueur! Obviously, I am also providing you with the perfect choice of rum for this drink, the Atlantico Reserva!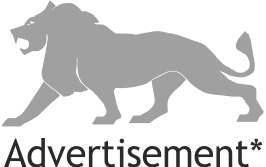 First, something surprising: There actually is no distillery called Atlanico. Instead it is blended, aged and bottled by Oliver Y Oliver in the Dominican Republic for the Atlantico Importing Company. On top of that, in some articles you will read about a former Havana Club master distiller who is said to create the rum for Atlantico. I highly doubt this, because even Oliver Y Oliver just act as an independent bottler and do not distil their own rum. What I do believe however is that the combination of spirit distilled from molasses to 95 % ABV and "Aguardiente" from fresh sugar cane, distilled to just 75 % ABV is traditionally used in Cuba. With those obscurities out of the way we can get to the bottom of how this rum is actually made: First the molasses and fresh sugar cane juice rum is aged in different barrels after distillation. When both distillates have been blended together they are aged according to a Solera system with three stacks of used Bourbon barrels. In the end, also some aged "Aguardiente" is added to the mix. Depending on where you search for information on the Atlantico Reserva you will find that the average age of the rum in the blend divers from five to 15 years or nine to twelve. What all sources seem to agree on is that it is a little bit drier than its big brother the Private Cask.
| | |
| --- | --- |
| | Atlantico Reserva Rum |
| Alcohol: | 40 % |
| Price: | 48 € per litre |
| Appearance: | Copper, small windows, slow tears |
| Nose: | Dried plums, caramel, vanilla, spices, cinnamon, molasses, some fruity notes, hint of smoke, apple pie, slight whiff of menthol, bubble gum, a little bit floral with a trace of grass |
| Taste: | Hint of sweetness, mellow, molasses, fruity, dried plums, apricots, vanilla, becomes dryer, slight menthol note, charcoal, hint of sugarcane |
| Aftertaste: | Rather long with dark chocolate and oak spices, astringent slightly grassy aroma |
| Rating: | |
Guess what? They are right! On its own the Atlantico Reserva shows an interesting bouquet of dried fruits and spices. It is not completely free of sweetness, but it becomes drier as the sip lingers on. In my opinion, despite its younger age, the Reserva is more complex than the Private Cask. This is mainly due to the Private Casks overwhelming sweetness. Yet, in a direct comparison the Reserva will at first seem inferior. The Private Cask's lavish vanilla and caramel aroma is just hard to contrast. After a while, the Reserva regroups and shows a new floral and slightly vegetal side it hid before. This way, you at least know that there is some fresh sugarcane rum in it. All in all, this means that the true rum aficionado can save a few bucks and buy the Atlantico Reserva which hopefully will also make great drinks!
Santa Domingo sadly already was taken
Since, I wanted to create a twist on the El Presidente with a few new elements in it. First, I wanted to name the drink after the coastal town of Santa Domingo in the Dominican Republic. After all this where the Atlantic Rum comes from. Unfortunately, there already is a cocktail which carries that name and with which I prefer not to be associated with. This is why I stayed true to my rule of naming the drink after a song or in this case at least a band, which covered one of Nina Simone's best songs. When it comes to the composition of this cocktail, instead of orange curacao I decided to use a homemade cherry liqueur. It basically is cherry juice which I used for making brandied cherries, spices and cherry eau de vie. It was not my intention to make a liqueur out of it, but the mixture tasted so good, that I just could not throw it away. Furthermore, I wanted to make the drink a little bit fresher and therefore added some orange juice to the recipe, too.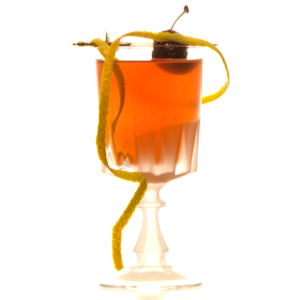 6 cl
Atlantico Reserva Rum
3 cl
Belsazar Rosé Vermouth
0,75 cl
Homemade Cherry Liqueur*
0,75 cl
Orange Juice
Stir – strain – chilled Cocktail glass;
Garnish: Long Orange Twist – Brandied Cherry;
Song: Nina Simone – Santa Esmeralda
*Bring 500 g pitted cherries to boil with 500 ml cherry juice, 5 cloves, 1 vanilla bean, 1 star anise and 250 g sugar – strain and save the liquid – add 100 ml cherry eau de vie to every 250 ml of juice – bottle in clean bottle;
Now that I come to think of it, the Santa Esmeralda basically is a Blood & Sand made with rum and a slightly lighter vermouth. This means, it is perfect for those Summer evenings when you crave something more spirit forward, but not too strong and scotch therefore is no option. The cocktail is clearly influenced by the cherry liqueur, but the rum blends in famously, too. It gives the whole drink a slight vanilla note which also works great with the vermouth's red berry notes. I reckon that if you would have used the Atlantico Private Cask in this, you would have offset the otherwise perfect balance between the sweetness and the slight acidity from the orange juice. In the end, I cannot tell you which one I would choose if I had to decided between the Santa Esmeralda and a El Presidente. I guess I just would have to roll the dice!
*The fact that I received a product reviewed in this article for free, did not – in any way – influence the rating of said product.