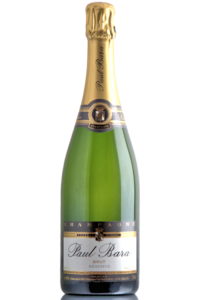 When planning my birthday party I was also in need for an aperitif before dinner. This was when I remembered the Paul Bara Brut Champagne. I have wanted to try this bottle for quite some time now, because of a recommendation, but so far I did not get around to do so. Finally, I did and the Brut Réserve did not disappoint!
Since 1833 the Bara family is growing wine in Bouzy. The vineyards of the village are classified as Grand Cru and 75 % of them are growing Pinot Noir while the rest is Chardonnay. At first, the Bara family were only selling their grapes to the other champagne houses, but after the Second World War they started producing their own. Right now, the vineyard is run by Paul's daughter Chantale Bara and their vines have an average age of 35 to 40 years. Moreover, their base wines are vinified in stainless steel tanks and tiled tanks without the malolactic fermentation taking place.
So what's the deal with the Brut Réserve?
The Paul Bara Brut Réserve consists of 80 % Pinot Noir and 20 % Chardonnay grapes form at least three vintages. Up to 50 % can be reserve wines, depending on the characteristics of the specific wines. This high amount of reserve wines means that the Brut Réserve will be a quite mature compared to other standard cuvées. Apart from that, it also shows that the Bara family puts great emphasis on well aged wines for creating their bottlings. Apart from that, the Brut Réserve has a dosage of around 8 g per litre and ages for three years in the bottle before being released.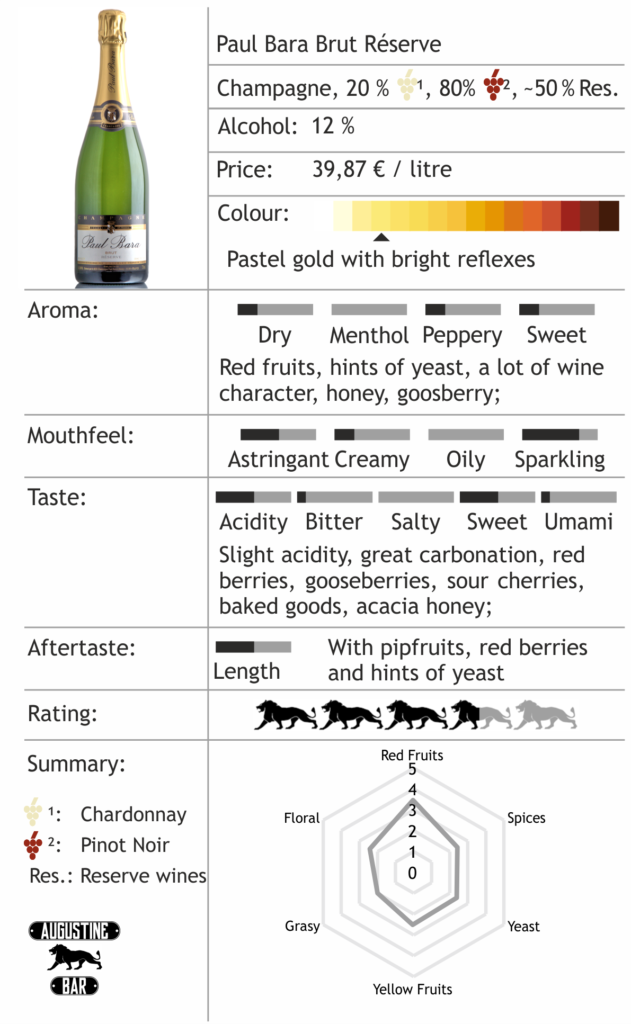 The Paul Bara Brut Réserve keeps everything it promises: The cuvée is undoubtedly dominated by the Pinot Noir grapes and you clearly taste that there is a high percentage of reserve wines in it. The taste ranges from red currants to gooseberries, all while having an almost perfect balance between acidity and sweetness. There are also certain mature yeast notes noticeable, but they are not as pronounced as the fruitiness. This means that this champagne still remains very refreshing. For its task of being a complex, yet delightful aperitif the Paul Bara was perfect, but I would not recommend mixing champagne cocktails with it. Otherwise, its delicate fruitiness and the manifold yeast notes will be lost in the mix.