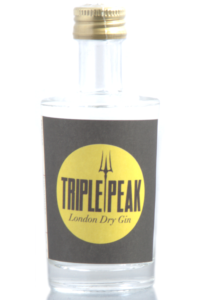 In the probably last spirited news for 2016 we take a closer look at a great mix of new arrivals at the blog. Yes, there is no escaping the omnipresent gin! Yet, the bottle in question comes from Birgitta Rust and it is clearly influenced by eau de vies. Apart from that, I am also presenting to you a very promising Bartlett pear eau de vie from the Weingut Schmidt. Last but not least, we also take a closer look at three syrups from pHenomenal Drinks which are perfect for mixing refreshing cocktails and highballs.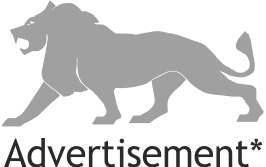 Elder berries, rose hip and sea buckthorn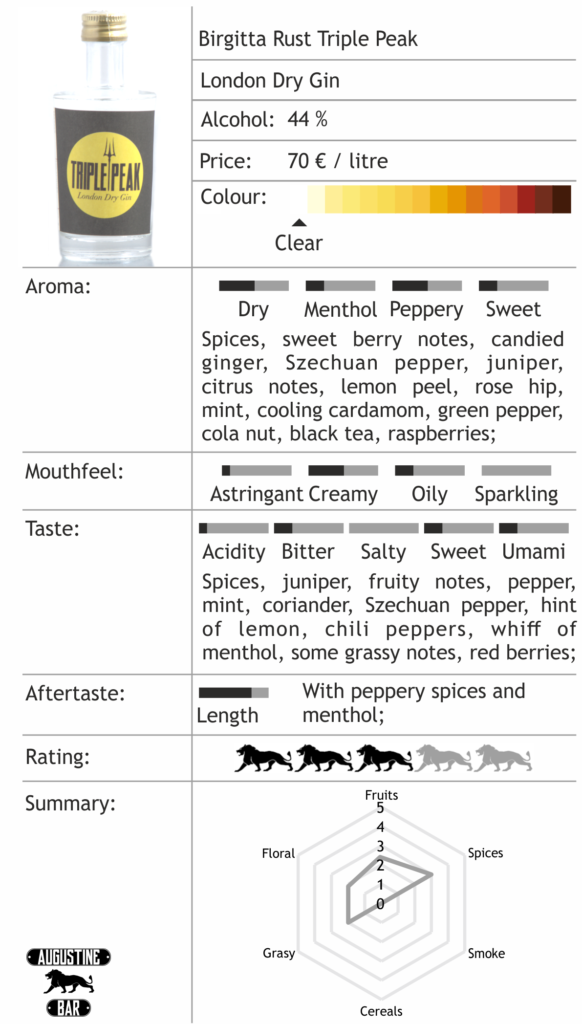 Those are the three special botanicals in the Birgitta Rust Triple Peak Gin. They are there to show that this gin comes from Northern Germany, because they are typical wild berries you can find there. Apart from the berries the list of botanicals includes: Coriander, citrus fruits, Earl Grey tea from the Atelier du Thé Forgeron & Blanc and juniper. Another special thing about the Triple Peak is its use of wine distillate instead of grain alcohol to macerate the botanicals in. All in all, this makes for a somehow classic, but also very fruity and spicy gin. I really enjoyed it and you can certainly taste the individual components. Actually, it is a little bit hard to categorize it, because, while there are certainly some Western Dry qualities, the Triple Peak also has classic London Dry Gin components. For me this means that it ranges somewhere in between. Maybe let's call it a New London Dry…
At the cost of repeating myself, I absolutely love eau de vies! For me it is the true national spirit here in Germany, except maybe corn schnapps and other regional specialities. This does not mean that I do not enjoy German gin and whisky, but they are the national spirits of England and Scotland respectively. Therefore, I am always delighted to try a new eau de vie! In this case my hopes were high after already sampling the Trester Reserve and the VollKorn, both produced by the Schmidt vineyard. To make it short: The Eugen Schmidt & Söhne Williams Christ (Bartlett, in English) Pear Eau De Vie did not disappoint! It has everything you could ask for in an eau de vie: clear pronounced pear notes, hints of fruity grape marc and a complex layer of spices underneath. Similar to the Trester Reserve, the Williams Christ is almost to precious to be mixed, but it nevertheless makes an excellent Williams Sour!
Phenomenal syrups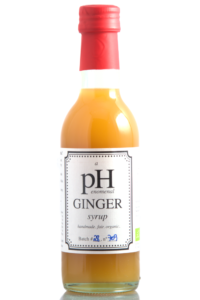 I already presented two drinks to you which made use of syrups produced by pHenomenal Drinks. Yet, I also wanted to talk about them individually, but in my opinion regular tasting notes do not really make sense here. First, the ginger syrup produced by the two friends Hendrik Schaulin and Peter Hundert manages to incorporate a full bodied ginger flavour with also some earthy notes. You will notice the hotness of the ginger which at the same time is smoothed out a little bit by a mellow sweetness. Additionally to the ginger flavours, the pHenomenal Ginger Syrup incorporates some citrus notes which remind me of lemons and oranges. I reckon that this would make a great "Penicillin Cocktail" – or a "Moscow Mule" if you must…
No need for bottled tonic water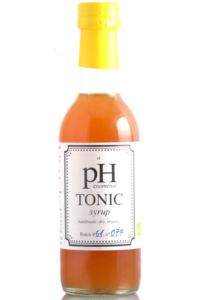 While it was the ginger syrup that sparked my interest, the tonic syrup was the first product pHenomenal Drinks created. You can just add it to your gin on ice, top it off with soda water and after a stir you have a nice and refreshing Gin & Tonic without a sad rest of tonic water being left in the bottle. However, there are also new cocktails which use tonic syrup as an ingredient. For instance my drink called "Fire Dies Down" which combines tonic syrup with aquavit, Chartreuse and sweet vermouth. The pHenomenal Tonic Syrup has a very balanced bouquet with hints of cinchona bark and oranges. It also reminds me a little bit of cola nuts. When being mixed with a little water it indeed reminds you of a tonic water. The citrus notes and bitterness are balanced by a noticeable but not overwhelming sweetness. Yet, the bitterness is clearly there and stays on your palate for quite some time.
Christmas in a bottle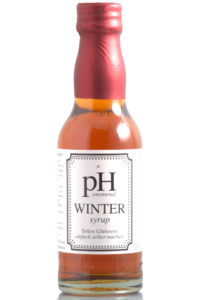 Besides the ginger and tonic syrup, pHenomenal Drinks also started to make a Winter Syrup. While it was originally intended to be mixed with red wine and make a quick, but high quality mulled wine, I already came up with another Christmassy drink using it. While the ginger syrup is quite pleasant when enjoyed with a little water, the Winter Syrup is really powerful! It packs quite a allspice, clove and star anise punch. However, I guess this is a great thing when using it for mulled wine. Moreover, if you use it lightly you can add a Christmassy touch to your drinks! Since, the winter syrup is made with rum it of course also pairs well with it, but you can use it in combination with almost every dark spirit to create easy and great drinks for the colder days of the year.
*The fact that I received a product reviewed in this article for free, did not – in any way – influence the rating of said product.