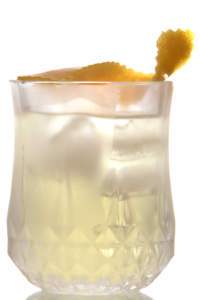 This is another drink that is part of my on-going obsession with the Negroni cocktail. Especially, the White Negroni has won me over completely. So, when I had the chance to try another white bitter liqueur, the Luxardo Bitter Bianco, I just had to make a riff on this modern classic! So, let us see how this new Amaro fairs in cocktails!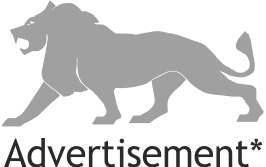 The leading botanical for the Bitter Bianco is wormwood, it forms the bitter base of the whole recipe. On top of that ten other herbs, roots and spices are added. They are amomum, bitter orange peel, cardamom, cascarilla bark, cinchona bark, elderflower, gentian root, quassia, rhubar and sweet orange peel. In contrast to the regular Luxardo Bitter, the botanicals for the Bitter Bianco, which do not loose there bitterness during distillation are distilled. The others are only macerated in alcohol. Therefore, the Bitter Bianco also is not completely clear, but has a light amber hue. The alcohol used for the infusion and maceration of the botanicals comes from sugar molasses and 25 % sugar is added to the final liqueur.
Besides its fitting bitter taste, there are pronounced wormwood and gentian roots. On top of that, there is a noticeable sweetness with caramel notes and some hints of rhubarb. It has a complex taste and therefore is ideal for cocktails, especially for Negroni variations. Below, you will also find my tasting notes for the great Mancino Secco Vermouth I used in the White Williams Negroni recipe.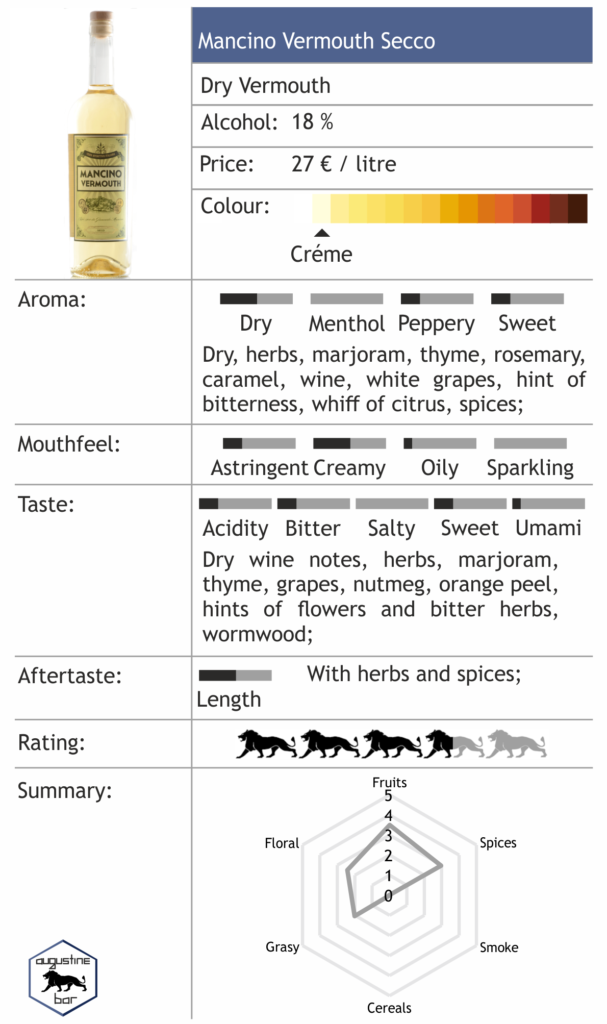 Bitter fruits
The inspiration for this cocktail came from Johann, a fellow blogger. However, I adapted the recipe to include only light coloured ingredients. This means that instead of Campari or another Amaro I used the aforementioned Luxardo Bitter Bianco and the Mancino Secco Vermouth. Of course, the biggest deviation from the classic Negroni is the use of pear eau de vie instead of gin.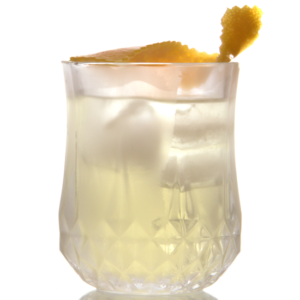 4 cl Eugen Schmidt Williams Eau De Vie
3 cl Luxardo Bitter Bianco
3 cl Mancino Secco Vermouth
Stir – strain – chilled Old-Fashioned glass over ice;
Garnish: Grapefruit Peel;
Song: Lapsey – Falling Short;
Obviously, the resulting drink is more fruity than the classic recipe. Yet, you can still taste the traditional flavour profile of the Negroni, Especially the combination of bitter herbal flavour with fortified wine aromas. Even when prepared with a dry vermouth the sweetness of the Luxardo Bianco is enough to balance the drink. For a change this actually is a drink for the colder days!
*The fact that I received a product reviewed in this article for free, did not – in any way – influence the rating of said product.