After the long history of Citadelle Gin here at Augustine-Bar, I want to present to you their newest bottling! The second version of the Citadelle Extrême series from French producer Pierre Ferrand again comes in a beautiful design. However, what really matters are the inner values! So let us see if the Wild Blossom Gin can keep up with the expectations set by the No Mistake Old Tom Gin!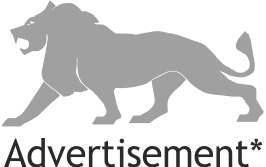 The base for this limited-edition gin is the regular Citadelle Gin recipe. However, for this bottling 20 instead of 19 botanicals are used. They are angelica, almonds, cardamom, cassia bark, (ceylon) cinnamon, coriander seeds, cubeb pepper, cumin, fennel, grains of paradise, iris root, juniper, lemon peel, liquorice, nutmeg, orange peel, savory, star anise, violets, wild cherry blossoms. The wild cherry blossoms are added in form of a macerate after the distillation on an open flame. On top of that, the gin also gets a five-month finish in wild cherry wood casks.
Especially in the aroma the Citadelle Extrême N°2 delivers what it promises: Flowery notes, reminiscent of cherry blossoms in combination with a strong citrus-like fruitiness. Nevertheless, in the taste there are also clear juniper and spice notes. This means that flavour-wise the Wild Blossom Gin manages to stand in between classic London Dry and modern Western Dry Gins. While being exceptionally well made, this bottling did not win me over completely as the No Mistake Old Tom did. This was partly due to the fact that it seemed a little rough around the edges.
Post modern gin cocktail
When you get handed a flower infused gin, it seems only reasonable to mix a flower-forward cocktail with it! This is exactly what I did. Based on a simple sour recipe, I added Mancino Vermouth Bianco Ambrato to the mix and complemented the cherry blossom notes of the gin with a hibiscus syrup and some rose water. What might seem a little bit over the top, results in a complex, but well-balanced drink. Of course, the cocktail is on the flowery sight of the taste spectrum, but nevertheless it is very enjoyable!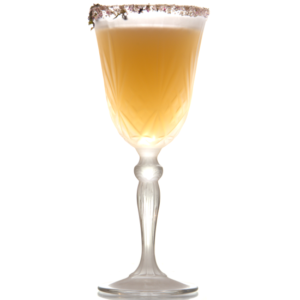 6 cl Citadelle Extrême N°2 Wild Blossom Gin
2,25 cl Mancino Vermouth Bianco Ambrato
2,25 cl Lemon Juice
1,5 cl Hibiscus Flower Syrup
0,5 cl Cane Sugar Syrup
3 Drops Rose Water
Shake – double strain – chilled Cocktail glass;
Garnish: Flower sugar rim;
Song: L'Orange – Stop Growing (Feat. Meyhem La& Billy Woods);
It seems that the little drawback of the Citadelle Extrême N°2's pure tasting is washed away by the multi-layered flavour of the "After The Flowers" cocktail. It is very well balanced between sour notes and the flower flavours. Additionally, there is an underlying layer of herbal and slightly sweet taste, most prominently coming from the vermouth. I know, –10 °C is not the right temperature to sip this cocktail, but still in this extreme cold I especially like to remind myself of warmer days!
*The fact that I received a product reviewed in this article for free, did not – in any way – influence the rating of said product.