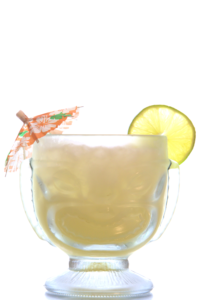 I know, a Mai Tai is not the most Christmassy cocktail. – In fact, it is quite the opposite! – Nevertheless, this variation using gin instead of rum is so good that you basically can enjoy it all year round! Especially, when it is comprised of such high-quality gins as the two Citadelle bottlings.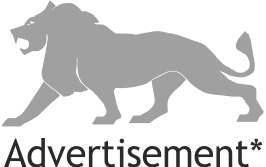 I reviewed both of them already, but the iconic blue Citadelle bottle got a redesign lately. Do not worry the content still is the same great value-for-money tip! The gin itself is made from a wheat spirit as well as 19 botanicals and distilled on pot-stills. For an extensive review you can read my article about the former bottle design. Apart from that, the cocktail recipe also contains the No Mistake Old-Tom Gin. I also introduced this gin.
Of course, I might not be the first one who had the idea of mixing up a gin based Mai Tai variation, but at least I did not find a lot of references to other high-quality cocktails of the same sort. On top of that, I would like to point out two things that make this drink work especially well: First, the combination of dry and spicy London Dry Gin with fruity and sweet Old-Tom gin adds to the complexity of the cocktail. Second, the use of Pierre Ferrand Dry Curacao from France with French gin does not hurt either. Based loosely on: "What grows together, goes together!".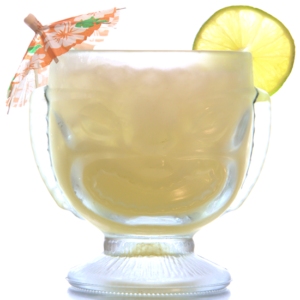 3 cl Citadelle Gin
3 cl Citadelle No Mistake Old Tom
1,5 cl Pierre Ferrand Orange Curacao
3 cl Lime Juice
1,5 cl Meneau Orgeat Syrup
0,5 cl Simple Syrup
Shake – strain – chilled Tiki glass over cracked ice;
Garnish: Lime Wheel – Cocktail umbrella;
Song: James Vincent McMorrow – Gold;
The first sip of the cocktail feels more like a gin sour than a Mai Tai. After this initial taste, the familiar flavours of almond and oranges push to the foreground and the relationship to the Mai Tai is clearly visible. All in all, the flavour combination is a fruity and spicy mix of aromas that results in a beautiful blend of traditional and modern flavours. As with the original Mai Tai, the desire for the Gin Mai Tai depends more on the individual mood than on a certain season. Therefore, you should mix this drink whenever you feel like it!
*The fact that I received a product reviewed in this article for free, did not – in any way – influence the rating of said product.