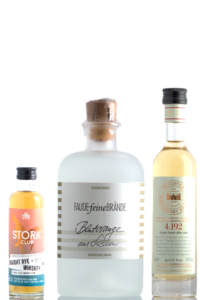 Of course, I could not let you go into a new year without a proper year in review! So, in this long standing tradition, I will present to you the ten best spirits I tried here at the Augustine-Bar blog during the last year. The top ten is clearly dominated by whiskeys, but there also are three eau de vies, a rum and two gins among the best spirits in 2017. I am especially pleased that three spirits even managed to get the best possible rating of 5 lions.
Before I get to the actual top ten list, I just want to tell you a little bit of background: Of course, my ratings are, even when they are produced during a tasting, completely subjective. However, for you to put everything into perspective, let us talk about the things I like and search for in spirits. First and foremost, I am looking for is balance. However, as you will see from the list below, the second important quality is complexity. When those two things come together, chances are high that the spirit in question will score high.
10. Juniper Jack London Dry Gin (4.5 lions)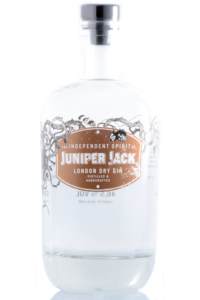 Funny that I started this article by talking about balance and the first spirit on the list is the Juniper Jack. Some gin fans might argue that this self titled "juniper bomb" has everything but balance. Yet, I disagree, for a juniper forward, classic gin, the juniper jack is very well balanced! Just go ahead and try other well-established juniper forward gins neat in comparison. You will not find a boozy note in the Juniper Jack. Well, I admit, it is not what you can call cheap, but therefore it provides earthy juniper, herbal, spicy and some citrus notes for the discerning juniper fan.
9. Heinrich von Have Prototyp Gin (4.5 lions)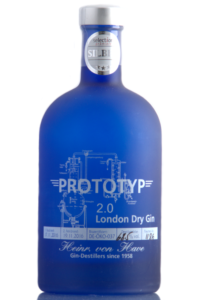 The popular opinion on the Prototyp Gin is the exact opposite of the one on the Juniper Jack. Everyone would agree that this gin, while still being juniper heavy, is very well balanced and who am I to argue? It really has a perfect harmony between earthy and herbal notes and a fruity, even floral flavour component.
8. Plantation Haiti X.O. Single Cask Rum (4.5 lions)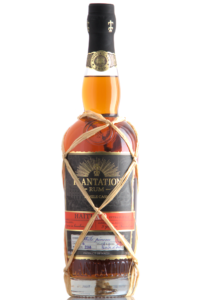 The fact that the Plantation Haiti X.O. is the only rum on this list is not due to the fact that I have not tasted enough rum this year, nor is it because the rums weren't of high quality. On the contrary, most of the tasted ones were exceptionally good. However, the Haiti X.O. was the only one who especially stood out from the multitude of very good rum. Rum is characterised by its excellent combination of fruity esters, spicy vanilla aromas and a hint of tannins and even almonds.
7. Maker's Mark Cask Strength (4.5 lions)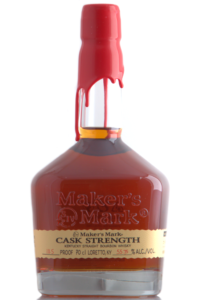 Starting with the regular Maker's Mark bottling, over the Maker's Mark 46 to the Maker's Mark Cask Strength, I reviewed almost the complete line-up of this iconic bourbon with the red wax seal. While the difference between the first two mentioned bottles is marginal, the cask strength version of the Maker's Mark really is different. It is far more complex and the minty and herbal notes are more pronounced than in the other two bottlings.
6. Freimeister Kollektiv Kangunu AA (4.5 lions)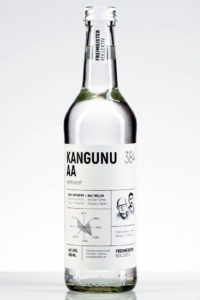 The first eau de vie in this list is a rather special one, because coffee as the base of high proof spirit is a relative new concept. The Kangunu AA coffee eau de vie is distilled from the namesake coffee and neutral alcohol. Besides the obvious coffee notes there are a lot of spicy and chocolate flavours.
5. Smooth Ambler 7 Year Old Rye Whiskey (4.5 lions)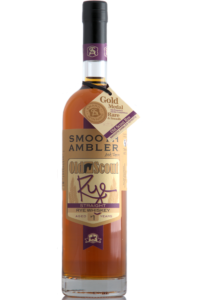 In addition to its attractive price, the Smooth Ambler Old Scout was also able to impress in a blind tasting of seven different Rye whiskeys. Even though the whiskey comes from MGP of Indiana, it also produced a very aromatic and typical Manhattan cocktail. All in all, the Smooth Ambler is an insider tip when it comes to American whiskey.
4. Fassbind L'Heritage Des Bois Williams (4.5 lions)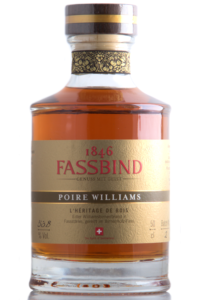 Even though the Fassbind L'Heritage is not the cheapest spirit on this list, it still deserves a place in this year's top ten! Simply because an eau de vie in cask strength is something special. In addition, the fruit brandy also has a captivating fruit aroma in combination with excellent cask flavours.


3. SWD Stork Club Rye Whiskey (5 lions)
The second rye whiskey in this list, is also unique, because it comes from Germany. The small Spreewood Distillery not only produces single malt and rum, but also rye whiskey. On top of that, with its flavour of nuts and dried fruits it is also one of the most complex whiskeys I ever tasted. Yet, it is also a relative unconventional rye whiskey, but you should not let it keep you from buying it.
2. Faude Blood Orange (5 lions)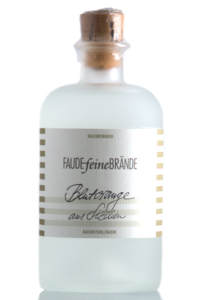 Sorry that I have to bring up the thing with the complexity again, but the Faude Sicillian Blood Orange eau de vie is very, very fruity with additional spice notes. However, there are not a lot of other flavours in it, but in this case that is a good thing. This way there is not a lot to distract from the beautiful orange and citrus flavour. If you are into eau de vies, you just have to try this bottling.
1. The Scotch Malt Whisky Society 4.192 (5 lions)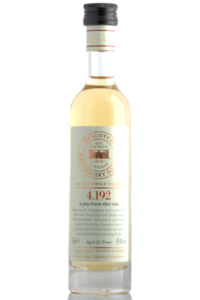 The last spirit on the list, again is a single malt and the first thing that I must do is, apologize. The reason for that is that you basically can only get a small bottle of it if you sign up for the Scotch Malt Whisky Society. However, if you do you are in for a treat! As you can see from the radar chart it is very fruity, spicy, floral and grassy with peat smoke and cereals. Basically, it combines all the different aromas you could wish for in a single malt.