Until now this year has been a good mix of eau de vies and gin here on the blog. So, after the hazelnut eau de vie I have featured last week,  let me introduce the Juniper Jack to you. From its name alone I already can tell you that this might be my kind of gin! I am a big fan of juniper-heavy gins and the founder of Juniper  Jack, Jörg Fiedler himself describes his Juniper Jack as being a juniper bomb. Let us see if the gin can keep what it promises!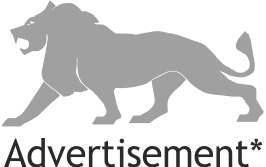 First, let me give you the basic facts: The Juniper Jack is distilled in Dresden, Saxony, by master distiller Siegbert Hennig. He and founder Jörg Fiedler worked almost two years on the final recipe for their London Dry Gin which uses ten botanicals. Amongst them are blackberries, coriander, juniper, lemon, mint, oranges and vermouth, the rest are kept secret. Nowadays this all might not sound like much to the average gin connoisseur, but if you just take a look at the little details you will absolutely fall in love with this gin! The Juniper Jack is bottled at 46,5 % ABV which today, unfortunately really is something special, there is a glass stopper and beautiful art work on the bottle. The bottle itself contains 700 ml, not the nowadays usual 500 ml. And those are just the things you will notice, before even taking the first sip!
Well, what can I say! Mr. Fiedler is completely right with his aforementioned description of Juniper Jack! When sipping the gin neat the juniper will figuratively explode in your mouth, along with a lot of different spicy pepper varieties. I absolutely prefer my gin this way! Apart from all the juniper and pepper, there is a solid backbone of common gin botanicals like cardamom and coriander. However, the Juniper Jack also has an unique mint and menthol flavour. Besides its bold and strong flavour, I prefer mine mixed instead of drinking it neat! That being said, the Juniper Jack makes an excellent and very, very dry gin tonic with Swiss Mountain Spring Tonic Water. I had never heard of it before, but Jörg was so kind to send me a bottle of it. It instantly made its way into my tonic water top three. However, the real master piece of the Juniper Jack is a Negroni! Again, I promise you that you will be absolutely blown away. Nevertheless, I also created a special drink for the Juniper Jack.
Violets and spices
I just was in the mood for for a Gin Collins style of a drink, just because it was a long time since I had my last one. On top of that, I also had some dried Tasmanian pepper leaves lying around and never used them before. The idea was that the Tasmanian pepper leaves underline the spicy aspects of the gin. So, I created a Collins variation using a pepper leave infusion. To counter balance all that spiciness I added some violet liqueur. – It also had been a while since I last used this special liqueur. Do not worry if you cannot find Tasmanian pepper leaves, they taste like a mix of mint and black pepper, with a mellow spiciness. I guess a mix of dried mint with a little bit of black pepper is a close enough approximation.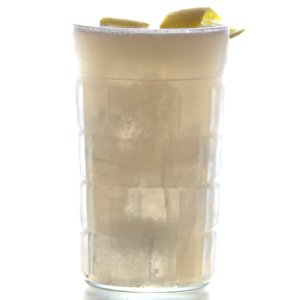 Top off with
Soda Water
Shake first four ingredients – add ice cubes to Highball glass –fill half with soda water – strain – top off with soda water again;
*Add ½ barspoon of
Tasmanian pepper leaves
to 3 cl (1 oz) of gin – infuse for one day – strain through a fine mesh strainer;
Garnish:
Lemon Twist;
Song:
Paolo Nutini – Iron Sky
All in all, the drink turned out great! Although ¾ oz of violet liqueur are used, the gin is still able to keep the floral flavour of the violet liqueur at bay. The drink is not too sweet either. Depending on your taste you might even want to add a little bit more sugar syrup. Of course, the resulting flavour here also varies with the kind of violet liqueur: If you use a more powerful one than the Edmond Briottet, you might want to start with just ½ oz of liqueur and work your way up. Apart from this, the Iron Sky is a nice Gin Collins variation with powerful juniper and spice notes, complemented by noticeable floral flavours. The Juniper Jack really can stand up to powerful ingredients in cocktails – not that I ever doubted it!
*The fact that I received a product reviewed in this article for free, did not – in any way – influence the rating of said product.