I know today marks the begining of the Tiki Month, but I still have an eau de vie review I want to share with you first: There is a rather brilliant cocktail from one of my bartender role models called the Dunkin Cocktail. This creation from Jamie Boudreau is a combination of pear eau de vie, rye whiskey, St. Germain and Angostura Bitters. With a new Mirabelle eau de vie on hand I thought it would be a great idea to create a spin on this Cocktail. As it turned out I had worst ideas than that!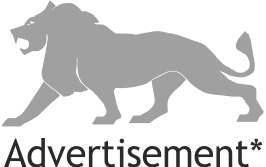 Before we get to the recipe itself, I want to again tell you about a new eau de vie I gathered. It is distilled in the Alsace region of France in the F. Meyer distillery which was founded in 1958. The fruits for the distillates are fermented in vats which are temperature controlled. The following distillation is then done on copper Charentaise pot stills which are completely operated electronically. Afterwards, the spirit rests in stainless steel tanks for two to five years. Do not mistake Mirabelles with the Austrian and South German name for apricots – Marille – Mirabelles also belong to the genius Prunus, but they are in fact small, yellow plums.
In spite its ABV of 45 % the F. Meyer Mirabelle Eau De Vie is very mellow and mild. Nevertheless, it also has a typical Mirabelle eau de vie aroma which sometimes can also drift off in a pushy candy flavour. However, this is not the case with this fruit brandy. It manages to incorporate all the necessary elements with just a slight touch of sweet candy notes. If I had to note one slight drawback, it also would be its mellow taste. Due to this, I am missing a little bit of complexity the eau de vie could have had. That being said, it still is a great choice either for sipping it neat, or for mixing great eau de vie based cocktails with it.
On to the cocktail then!
As mentioned in the introduction, I wanted to create a riff on the Dunkin Cocktail. It is one of my favourite cocktails, not only from the ranks of eau de vie based ones, but in general. What I did is to take the original formula and replace every ingredient in it with a similar but slightly different liquor. I derived this technique from Robert Hess and his famous Negroni variation, the Trident cocktail. This way I ended up with a combination of cask strength wheat whiskey, Mirabelle eau de vie, rose liqueur and peach bitters. To further bring the different flavours together I also decided on adding a little bit of pear juice. It seemed like a good enough idea and luckily it also worked!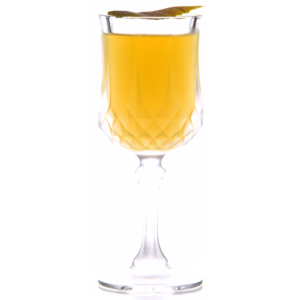 3 cl Dry Fly Cask Strength Wheat Whiskey
3 cl F. Meyer Mirabelle Eau De Vie
1,5 cl Wolfsberger Rose Liqueur
0,75 cl Cloudy Pear Juice
2 Dashes Ferdinand's Peach Bitters
Stir – strain – chilled Cocktail glass;
Garnish: Orange Twist;
Song: Júníus Meyvant – Signals;
First, I word of warning, this drink with its slightly pink hue might look harmless, but I can tell you that it packs quite a punch! – After all it mostly contains liquor, this means that you should enjoy it carefully and savour every sip. You will not be disappointed! While, I of course do not dare to compare my variation to the brilliant drink which is the Dunkin Cocktail, you clearly will notice similarities. Not unlike the Dunkin Cocktail, my drink has slightly floral notes which are contrasted by powerful whiskey and fruity flavours. All in all, the F. Meyer Mirabelle eau de vie proofed that it can make great cocktails and also is able to stand up to powerful flavours.
*The fact that I received a product reviewed in this article for free, did not – in any way – influence the rating of said product.