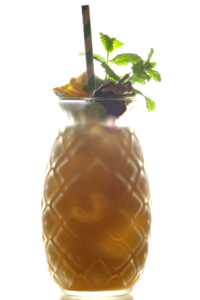 It's February and this means that it is Tiki month again! In this proud tradition I present to you a month full of exotic, Polynesian-style cocktails. Of course, this also means a lot of rum, spices and extraordinary liqueurs. The opening cocktail for this year's Tiki month is a classic Rum Barrel. However, I took the liberty of adjusting Don The Beachcomber's recipe a little bit and create my own variation.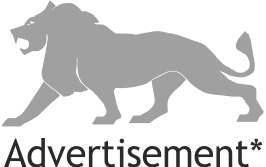 Usually I am not the cocktail historian kind of guy. I just take good recipes, make a mess of them and then tell you what a great new drink I have created. – In reality there is a little bit more to it, but for the sake of the argument let us leave it at that. Yet, when it comes to Tiki drinks it does not hurt to take a second and look back at their heritage. The rum barrel for instance, was created by Earnest Raymond Beaumont-Gantt also known as Don the Beachcomber. He invented it in his famous Hollywood bar with a whooping number of 16 ingredients. Now, instead of just mixing the drink I went a little further and created my own version. When there is a rule with Tiki drinks, it is that there are no rules! Well, when I say this I mean that there are no strict rules, but at least for me there are certain characteristics which a rudimental to a Tiki drink. First, there is a wild conglomerate of base spirits -mostly rum – second, there are at least five ingredients, or more. However, I guess the most distinct characteristic of a Tiki drink is its exotic taste. This is  where everything blends together to form an alluring mix of fruity and spicy notes. It is really hard to describe. It is best experienced first hand in the form of the taste of a well made Mai Tai or Zombie.
A new Amaro and an overproof rum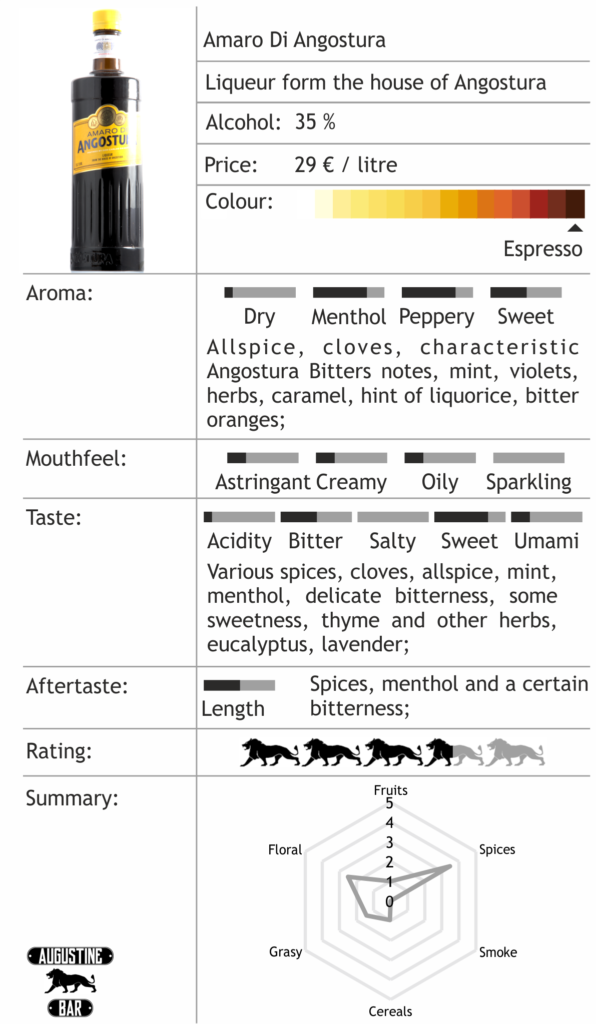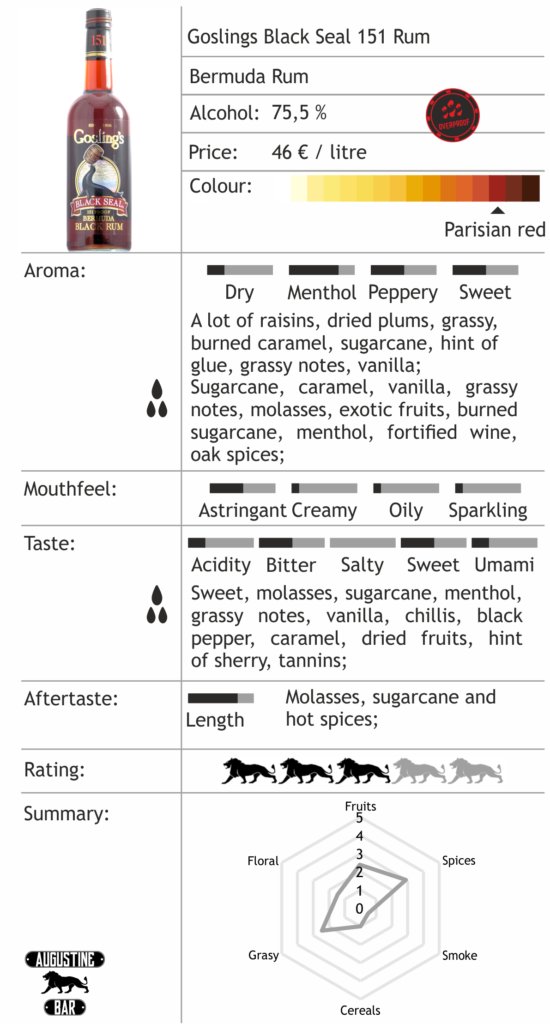 Before I get to the recipe of the drink, I want to share the tasting notes of the new Amaro di Angostura and the Gosling's 151 Rum with you. The Amaro di Angostura which obviously is inspired by the Angostura cocktail bitters is a great addition to the bittersweet liqueur market. It has all the distinct elements of the bitters, brought down to a drinkable intensity and with the addition of some sweetness. Apart from this, the Gosling's 151 Rum is an outstanding overproof rum which takes all the known flavours of the regular Black Seal Rum to the max. The 151 packs quite a punch and therefore I do not suggest drinking it neat. However, it has powerful dried fruit notes which make it ideal for Tiki cocktails. Another excellent application for the Goslings 151 is to "dilute" it with Gosling's Black Seal with 40 % to an overall ABV of about 45 % – 50 % and mixing a great Dark'N'Stormy with it.
Rum, rum, cherry eau de vie and an amaro
For my personal rum barrel I decided to use ingredients that I personally like very muchg, while keeping some elements of the original recipe. For the rums I used a combination of blended light rum and 151 rum. Either, you can make your own blend of white rums, my personal mix consists of 250 ml Appleton White Rum, 250 ml Havana Club Blanco, 150 ml El Dorado 3 Years, 50 ml Wray & Nephew White Overproof Jamaica Rum and 50 ml LPS 2nd Release Jamaica Rum. Or, you can take the easy way and go for a white blended rum like Plantation 3 Stars. As you probably could have guessed from above I also used the Amaro di Angostura for my "Rum Barrel". On top of that, I added Pimento Dram, an allspice liqueur, Black Walnut Bitters and obviously some kind of eau de vie. On the non-alcoholic side I went for a combination of lime and pineapple juice. For a sweetener I kept the grenadine syrup, but also added a little bit of simple syrup to balance out the drink.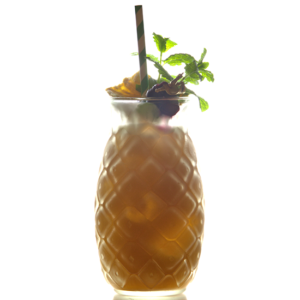 6 cl Plantation 3 Stars Rum
1,5 cl Gosling's Black Seal 151 Rum
0,75 cl Alde Gott Cherry Eau De Vie
0,75 cl Amaro Di Angostura
0,5 cl Pimento Dram
2 Dashes Fee Brothers Black Walnut Bitters
4,5 cl Pineapple Juice
3 cl Lime Juice
0,5 cl Grenadine
0,5 cl Simple Syrup
Shake – strain – chilled medium sized Tiki mug over ice cubes – top with cracked ice;
Garnish: Dried pineapple wheel – mint spring – brandied cherry;
Song: Augustines – Cruel City
I quite liked how the "Augustine-Bar's Rum Barrel" turned out, it is a fruity, spicy, somewhat sweet, sour and strong concoction. As mentioned in the introduction it is quite hard to put your finger on individual flavours in this cocktail, besides the allspice and cloves notes maybe. Yet, the ingredients form that special "Tiki" taste. It is quite sweet, but also balanced by all of the booze and the lime juice. So, now your task is to go out there and create your own version of the "Rum Barrel"! Let me know how your experiments go!
*The fact that I received a product reviewed in this article for free, did not – in any way – influence the rating of said product.