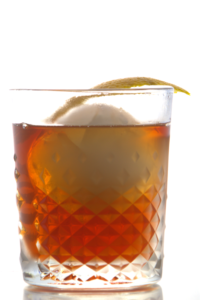 I somehow missed Negroni Week this year! This is somehow atypical for me, but I still have some great ideas for Negroni variations. One of them is not only composed of gin, but also includes a fabulous blood orange eau de vie. As if this was not enough there also is a new, limited Mondino variation.
If you, until now, still do not understand why I feel this way, just get yourself a bottle of Florian Faude's Blood Orange Eau De Vie! It is distilled from the best Sicilian blood oranges. The variety is Tarocco di Catania to be exact and it grows on the foot of the Etna volcano. The advantage of this variety compared to the Moro di Catania is their more delicate taste and an elegant vanilla note. As per usual, the eau de vie is masterfully distilled by Florian and filled in beautiful milk glass bottles with a golden wax seal.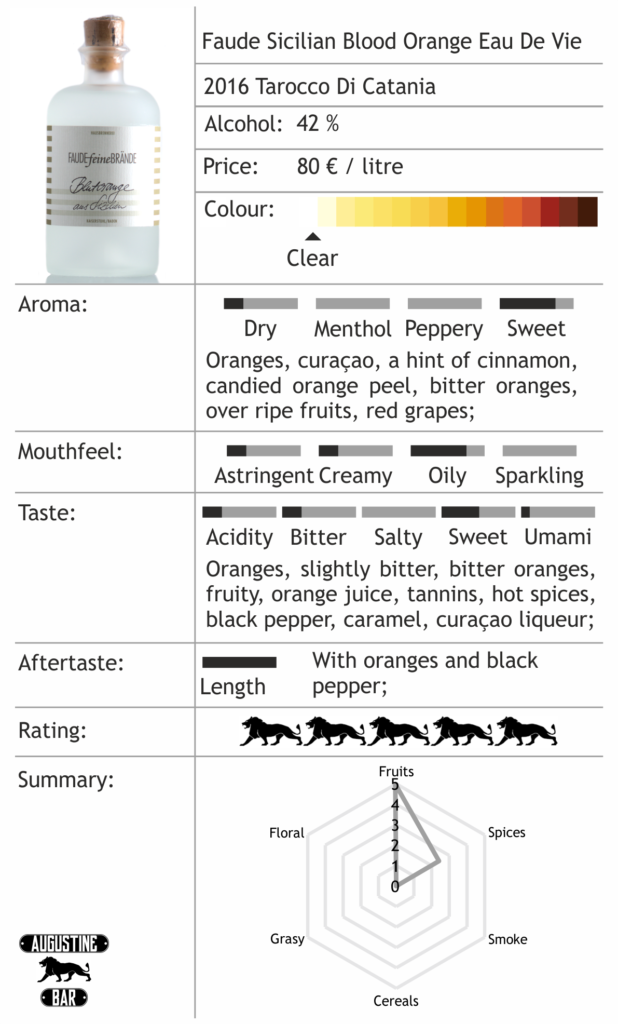 Of course, you cannot compare an exquisite eau de vie to a 30-year-old single malt when it comes to flavour density. However, Florian's blood orange eau de vie tastes at least as good! Again, Florian manages to transfer the whole taste of the fruit into a spirit: There are notes of orange oil from the peel, a slight bitterness from the pith and waves and waves of blood orange fruit flavour. Apart from the unmistakable orange taste you can also find caramel, grape and spice notes, which all add to the complexity of the eau de vie.
Bitter and strong
I already enjoyed the regular Mondino bottling, so imagine my surprise when I discovered a limited bottling with a higher ABV in Munich! Of course, I had to get my hand on a bottle of it. The Stagionato is not only stronger, but also spent one year in an oak barrel before bottling.
While there are some parallels of the Mondino Satgionato with its sibling it nevertheless is more complex and has pronounced herbal notes. You can find rhubarb and orange notes, but they are complimented, by distinct rosemary, thyme and vanilla notes. On top of all of this, the aftertaste is also longer than with the normal bottling.
As mentioned in the introduction to this article, it once more was time for a Negroni variation. One way would have been to completely replace the gin with the blood orange eau de vie, but this not only would have been lavish, but I also wanted to keep the key characteristics of the original Negroni. This is why, I decided to add 1,5 cl (½ oz) and just reduce the gin. On top of that, I replaced the red vermouth with equal parts of Cocchi Rosa and a 10-year-old Tawny port.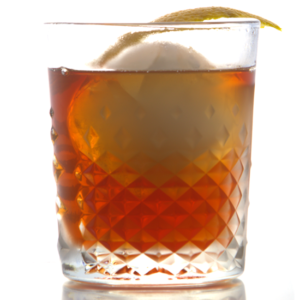 2,25 cl Isle Of Harris Gin
1,5 cl Faude Blood Orange Eau De Vie
3 cl Mondino Stagionato
1,5 cl Cocchi Americano Rosa
1,5 cl Churchill's 10 Year Old Tawny Port
Stir – strain – chilled Double Old-Fashioned glass with an ice ball;
Garnish: Orange Twist;
Song: Absynthe Minded – Mood Swing Baby
It seems like I achieved my goal of a drink with clear similarities to a Negroni! Yet, "Mood Swing Baby", with its pronounced orange and wine notes, has a slightly fruitier flavour profile. There are dark grape flavours, with a hint of dark chocolate with vanilla, grapefruit, herbs and also a hint of black pepper. I thoroughly enjoyed the cocktail and can highly recommend it to every other Negroni fan!
*The fact that I received a product reviewed in this article for free, did not – in any way – influence the rating of said product.