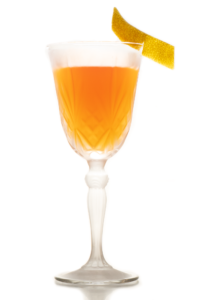 For the last drink in this year's Tiki month (Yes, I know I am a little bit too late) I decided to revisit an old favourite of mine. The Doctor Cocktail is a great drink using Swedish Punsch. So, I brewed up a batch of Swedish Punch and got to mixing. I ended up with a mix of blended malt and Jamaica rum.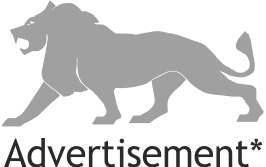 The standard Heinrich von Have Jamaica rum already is relatively complex and ester forward. However, the Rotspon Single Cask Finished version gets a finish in French red wine barrels. There actually is a lot of tradition of red wine being aged in cellars in the German Hanseatic cities going back to the 16. hundreds. Heinrich von Have now uses such casks for finishing their also imported Jamaica rum.
Sherry-laced ester notes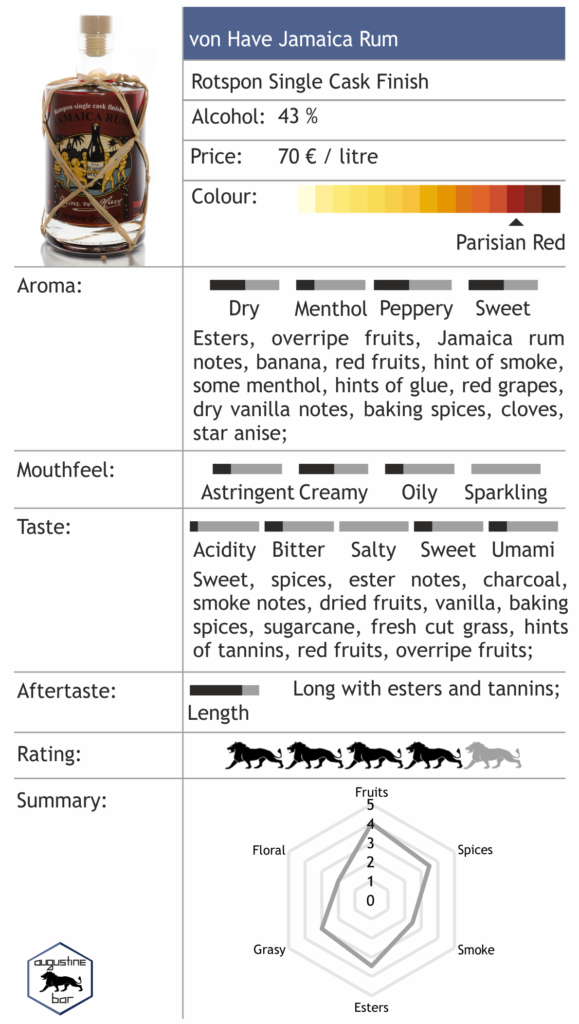 Even with the first whiff there is no doubt that this rum comes from Jamaica. There are typical ester and overripe fruit notes. However, the finish in a red wine cask brings out sherry-like dried fruit notes. It also mellows the slightly sharp ester notes of the regular von Have Jamaica Rum. This way it has a nice balance between pronounced Jamaica rum notes and fruity red-wine cask finish fruits.
A Doctor Cocktail variation
Originally, I wanted to name the cocktail "The Peat Doctor" and use an Islay whisky in the recipe. However, I had the Douglas Laing The Epicurean on hand and since there is a cocktail shaker on the label, I thought I should give it a try. It turned out that the first try lacked a bit of sweetness. So, I added a little simple syrup to balance out the drink and I am quite happy about the result.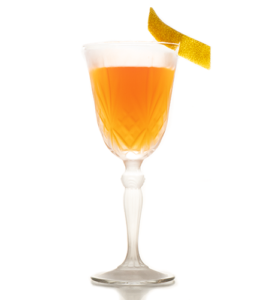 3 cl
Douglas Laing The Epicurean Blended Malt
3 cl
Heinrich von Have Rotspon Jamaica Rum
3 cl
Homemade Swedish Punsch
3 cl
Lime Juice
0,75 cl
Simple Syrup
Shake – strain – chilled Cocktail glass;
Garnish: Lemon Twist; Song: Tegan & Sara – The Cure;
The combination of Swedish Punch with Jamaica rum just works every time! It still does if you add blended malt to the mix, but the drink surprisingly gets a little bit lighter. You will notice certain Scotch notes. However, the whisky mellows the power of the Jamaica rum a bit. This is not necessarily a bad thing. The cocktail still has complex spice, rum and Arrak notes.
*The fact that I received a product reviewed in this article for free, did not – in any way – influence the rating of said product.