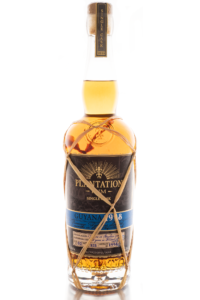 Even now that Tiki month is over, I actually have two more rums to talk about. The first one is from St. Lucia and the casks mimic a rum that was forgotten after a fire at the distillery. However, the second rum in question is even more special. The bottling from Plantation's Single Cask line comes from Guyana and spent almost twenty years in barrels.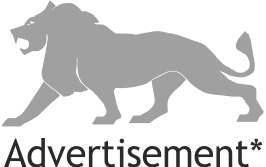 Misplaced rum
In 2007 there was a terrible fire at St. Lucia Distillers. Some rum was saved and stored elsewhere. However, it was forgotten and when it was rediscovered it was too old for the original Chairman's Reserve Blend. So, the cellar master decided to bottle it as a limited release. Yet, the rum was so popular that St. Lucia Distillers holds on to specific casks and continues to release it as the Forgotten Casks. The rum itself is distilled on pot and column stills. The individual rums are aged separately for six to eleven years and then blended in oak vats.
Notes of pineapples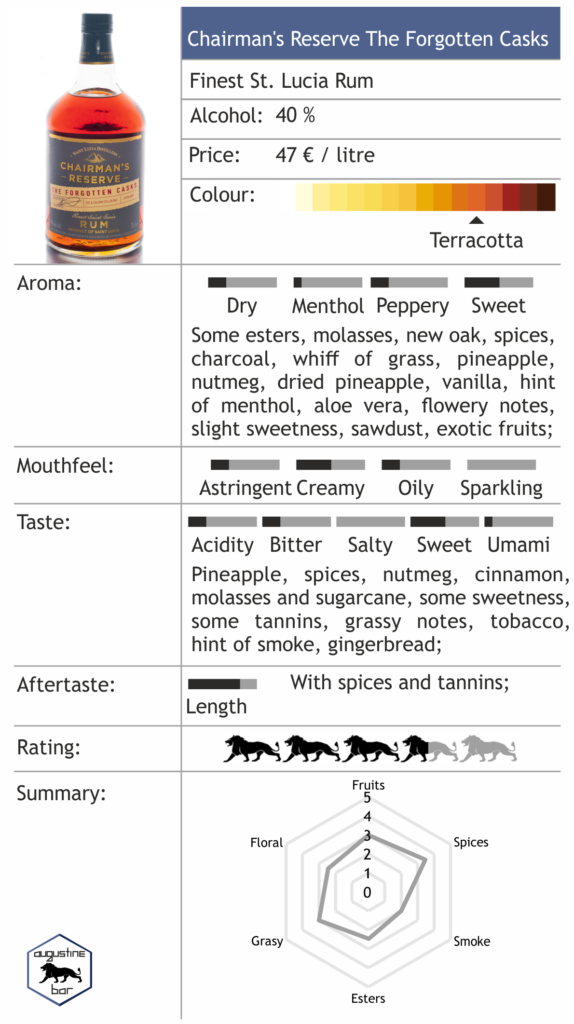 The usual Chairman's Reserve ester and spice notes are still noticeable. Yet, they are accompanied by fruit notes, especially dried pineapples. On top of that, there is a hint of aloe vera and new oak. You can even get slight hints of tobacco and smoke. All in all, it is more complex than the regular Chariman's Reserve, but it could use a little more power. I reckon that at 43 % ABV it would be perfect for Rum Old-Fashioneds.
Tequila finished Demerara rum
Rum from Guyana, also could Demerara rum, is always something special. While, the vintage Plantation Rum bottling from Guyana only spends nine years in barrels, this limited edition is aged for 19 and a half years. The distillation of the molasses which ferments a whole week takes place on the Port Mourant Pot-Still at Demerara Distillers. The ageing is then done for 17 years in 200 litre bourbon barrels in Guyana. Afterwards the rum is brought to France where the rum is transferred to 350 l cognac barrels. After another two years the 1998 Single Cask Rum is finished for six months in Ocho Tequila barrels. The bottling is done with a dosage of only 4 g per litre and at 44,8 %.
An estery firecracker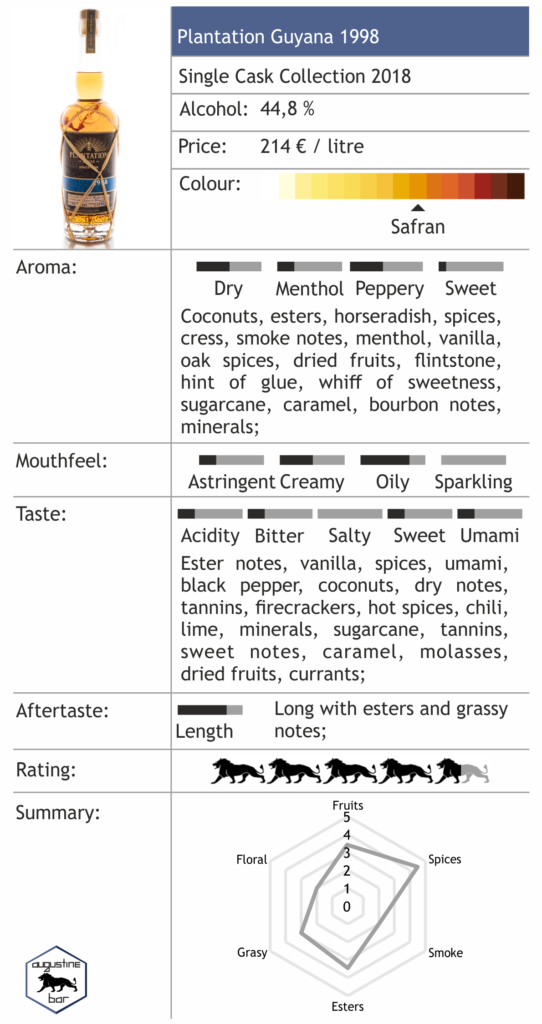 Everything about this rum aims for the high ester rum aficionado. This starts with the dry taste, the strong ester notes, the distinct smokiness, the powerful alcohol and ends with its price tag. Besides Demerara rum notes, there are strong coconut, but also surprising umami flavours. You even get a slight lime note. Every time you open the bottle you will find additional notes which compliment or contradict the base notes of the rum. This is what makes this rum very extraordinary and interesting. If you are a fan of Guyanese rums and you have a chance to try the Plantation Guyana 1998 you should not miss out on it.
*The fact that I received a product reviewed in this article for free, did not – in any way – influence the rating of said product.