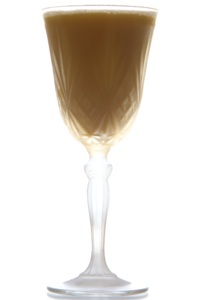 Since a few years, there is a clear Amaro trend in US bars. However, as with a lot of "trends", e.g. tequila, it seemed for quite some time that it would not gain a foothold here in Germany. Yet, some producers are trying to change that! One of them is the Italian grappa producer Nardini.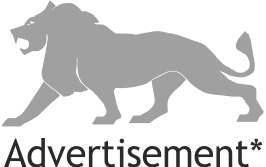 The Nardini Amaro is produced by Ditta Bortolo Nardini S.P.A., Italy's oldest distillery. It was founded by Bortolo Nardini in 1779 on the Ponte Vecchio, a bridge which leads into the city of Bassano. Apart from their high quality and high proof grappa, Nardini also produces a whole range of traditional Italian liqueurs ranging from the Amaro reviewed here to the unique Tagliatella liqueur made from grappa, sour cherries, herbs and spices. The Amaro itself combines, among other ingredients, gentian root, oranges and mint. It also seems that the Nardini Amaro is a favourite of a lot of US bartenders, as these cocktail creations show. This is of course also due to its better availability in the States.
Since "amaro" means bitter in Italian, it is no surprise that the Nardini Amaro is unmistakably bitter. However, the bitterness is well integrated into the sip. Apart from that, you will also taste other typical amaro flavours ranging from Christmas spices, to peppermint and bitter oranges. There is a whole basket of allspice, caramel, cloves and vanilla. Finally, when it comes to sweetness, the Nardini Amaro is definitely more on the sweet side, but not cloyingly so. In conclusion, this means that it is well balanced and you can even enjoy it neat or over ice. However, I strive to create a suitable cocktail with every new ingredient, so…
I came up with a new drink using the Nardini Amaro. Moreover, I created a cocktail for a friend who loves White Russians. Yet, I wanted to substitute the vodka and the cream in the original recipe. After contemplating on which ingredient also gives a fluffy texture without the heavy texture of cream and egg white I chose almond milk. In the end, the final recipe included Jamaican rum, Nardini Amaro, homemade espresso liqueur, almond milk and orgeat. You will also find my tasting notes of the great Heinrich Von Have Finest Jamaica Rum below, which makes excellent cocktails, as you can also see here.
3 cl
Heinrich Von Have Finest Jamaica Rum
3 cl
Nardini Amaro
1,5 cl
Homemade Espresso Liqueur
4,5 cl
Almond Milk
0,75 cl
Orgeat Syrup
Shake – strain – chilled cocktail glass;
Garnish: Grate nutmeg on top;
Song: The War On Drugs – Up All Night;
The drink is one of my few After Dinner cocktail creations! It is clearly dominated by a mix of almonds, coffee and rum flavour. However, the herbal notes give the drink a proper backbone. The amaro also adds dark caramel notes to the flavour profile. In combination with the coffee liqueur and the rum the drink hast an almost chocolaty taste. With this flavour profile the "Up All Night" is virtually predestined for winter and maybe even for your next Christmas party!
*The fact that I received a product reviewed in this article for free, did not – in any way – influence the rating of said product.