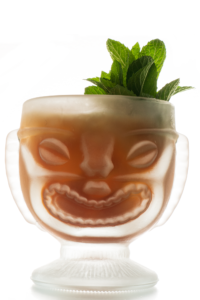 It is en vogue to distil a rum in Austria or Germany. Therefore, it is no surprise that David Gölles also has a go at the this sugarcane spirit. However, as always with David's products he does not stop until his rum is the highest quality possible. Inspired by that I came up with a Mai Tai inspired cocktail.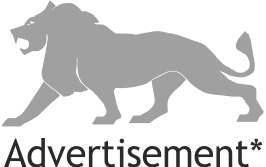 Since ten years ago David's father created a chocolate spirit with Josef Zotter the Gölles family is drinking rum. Now Gölles also has ten year old rum. Rum is distilled from sugarcane and aged for six and eight years in bourbon barrels. Afterwards, it is also finished in plum eau de vie barrels. I also tried the other Ron Johan bottlings which are a Dark Rum, a White Rum and his Strong Rum. All were excellent, but the Old Plum Rum especially spiked my interest.
Caribbean taste from Austria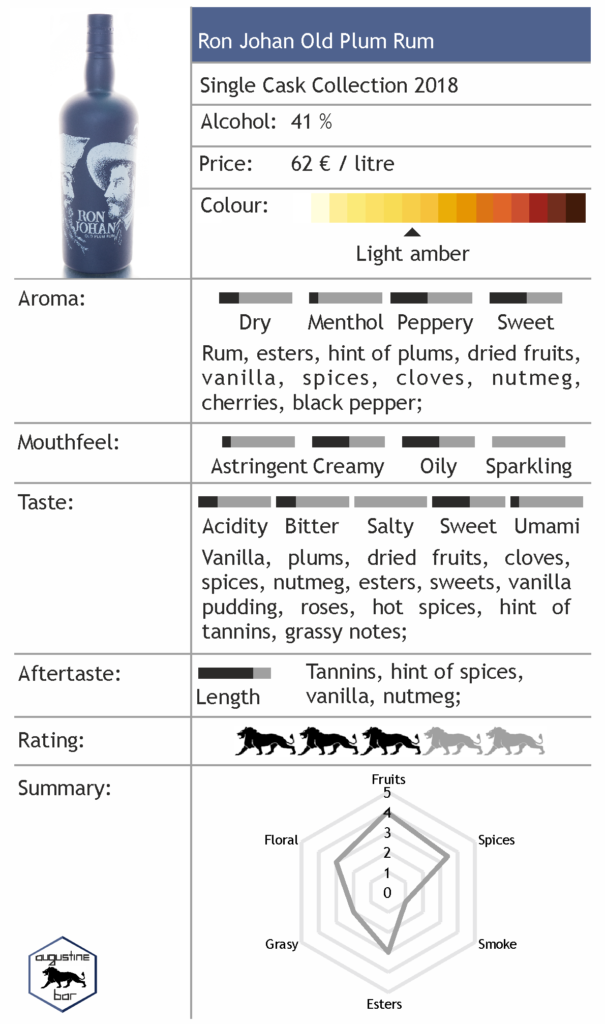 At first glance there is no way of telling a difference between David's rum and a rum distilled in the Caribbean. The Old Plum Rum is very complex, with a noticeable amount of fruit esters. Not as much as ester notes as a Jamaican rum, but still some. You can find sugarcane and dried fruits in the taste, too. On top of that, I got the impression of a slight hint of plum in the taste.
Mai Tai-esque
The Yellow Sun is an homage to the original Mai Tai. However, instead of orange curacao I added some sloe eau de vie which has some bitter almond notes. Of course, this means that this is not a real Mai Tai and also that it lacks a little bit of sweetness. So, I added some coconut blossom syrup.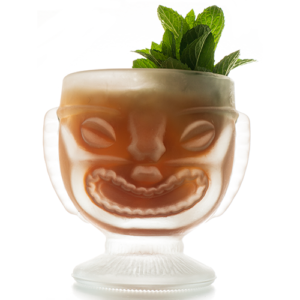 4,5 cl Gölles Old Plum Rum
0,75 cl Sloe Eau De Vie
3 cl Lime Juice
0,75 cl Orgeat
0,5 cl Coconut Blossom Syrup
Shake – strain – Tiki mug; Garnish: Mint sprig; Song: Les Baxter – Yellow Sun;;
The almond notes of the sloe eau de vie pair very well with the Old Plum Rum and the orgeat. The rum shines through great and manages to stand up to the other ingredients. On top of that, the "Yellow Sun" is lighter an more fruity than a regular Mai Tai which means that it is more refreshing on a hot day. I enjoyed the cocktail very much and will be definitely keep it in mind for the next summer cocktail party!
*The fact that I received a product reviewed in this article for free, did not – in any way – influence the rating of said product.