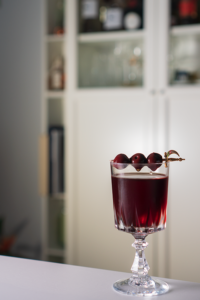 When it comes to eau de vies, the usual ABV is around 40 %. Maybe they have a bit more, but usually the alcohol content is below 50 %. However, besides the higher production costs, there is no reason why not to bottle an eau de vie at overproof. Everything that goes for cask strength whiskies or overproof rum also applies to eau de vie. Therefore, I am delighted to introduce an "from the still" apple eau de vie to you today!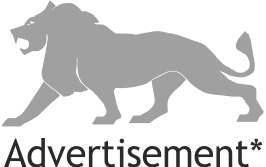 The advantages of overproof eau de vies are the intense and concentrated flavours and you are in charge of how much water you add to the spirit. Luckily, a few eau de vie distillers are also keen on bottling their spirits this way. One of them is Dr. Kathara Zott from the Zott Disitllery in Ustersbach, near Augsburg. She recently introduced her Brennstaerke series and the first edition is an apple eau de vie from their own apples. It is bottled exactly as it comes from the still unaltered and unfiltered with an ABV of 79 %!
A totally different animal!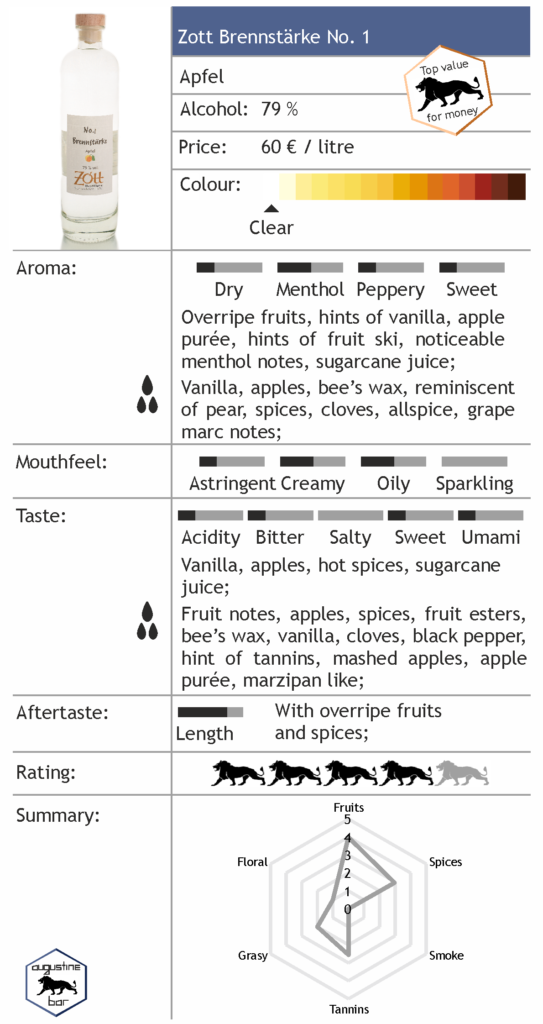 When you first open the bottle, the aroma of the Brennstaerke No. 1 is a little restrained. However, give the eau de vie some time and it will really open up. Then you can find a lot of overripe fruit, apple and even a pleasant vanilla note. On top of that, you get fruit peel and grape marc spirit notes and a touch of sugarcane juice rhum. If you add water, and you can be quite generous with it, the wilder notes get dialled down a bit. Therefore, the distinct apple notes are more pronounced.
A Harvard / Bijou…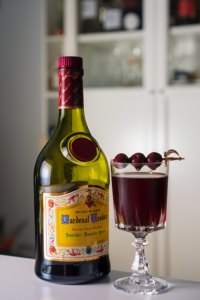 For a cocktail using the overproof apple eau de vie, I started with a Harvard Cocktail base and gradually altered the ingredients. Obviously, it had to contain the Zott apple eau de vie. Then I decided the drink needs a little Charteuse, which kind of made it a Bijou variation. Yet, instead of orange bitters I went for the Fee Brother's Whisky Barrel Bitters to add a slight cinnamon note to the vanilla flavour of the eau de vie.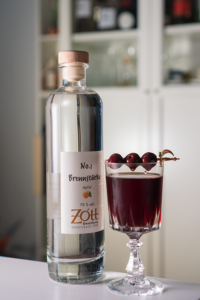 2,25 cl Cardenal Mendoza Brandy
0,75 cl Zott Brennstärke No. 1 Apfel
3 cl Sweet Vermouth
0,75 cl Chartreuse Jaune

2 Dashes Fee Brother's Whisky Barrel Aged Bitters
Stir – strain – chilled Cocktail glass;
Garnish: Three Brandied Cherries;
Song: The Head and the Heart – Lost in My Mind;
The resulting drink is complex with an interesting fruit notes. It combines apple and dried fruit flavours with the herbal notes of the Chartreuse. It is not as spirit forward as you might expect the drink to be, but it still is quite strong. If you are into Manhattan style cocktails, this is the right drink for you. Otherwise, you should look for a softer alternative…
*The fact that I received a product reviewed in this article for free, did not – in any way – influence the rating of said product.