I know, the spirits I am presenting to you this time are not really new. Still, they are worth taking a closer look! Also I want to show you that there are other great spirits to discover besides gin. In this case, we are going to talk about Clairin, a type of rhum agricole from Haiti, and single malt. Sure, single malt is not especially exiting anymore either, but believe me, if your are into whisky you should really check out those two from the Edradour distillery!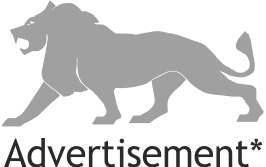 For starters, let me explain what this so called Clairin is: In Haiti there are about 500 small distilleries who are distilling this "rhum" from pure sugarcane juice. It sounds like not all of them are legal, because Clairin is sometimes described as being similar to Moonshine… This short video gives you a pretty good idea of the production of the Clairin Vaval sampled bellow. Basically, it shows that the sugarcane is harvested by hand and then pressed with an old-school mill which can handle up to five tons of sugarcane a day. After that the sugarcane juice is fermented in a stonewalled pit, most times only with natural yeasts. However, sometimes yeast is also added to aid the fermentation. Afterwards the distillation is done on a steam powered still with the boiler being fired by the bagasse of the sugarcane.
Blown away by sugarcane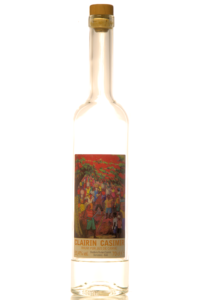 Distillerie Faubert Casimir Clairin Casimir
Alcohol:
53,4 %
Price:
50 € per litre
Appearance:
Clear, small windows, very slow tears
Nose:
Fresh sugarcane!, sweetness, menthol, whiff of charcoal and glue, full ripe fruits, pipfruit, apples, cinnamon and pears;
With water: Exotic fruits, sugarcane, vanilla, glue, overripe mango;
Taste:
Sweet, sugarcane, glue, hot spices, menthol
With water: Sugarcane, vanilla, herbs and spices, full ripe pipfruits;
Aftertaste:
Long, with sugarcane, exotic fruits and menthol;
Rating:
I did already expected the Clairin to be quite good and complex, but the first sip still blew me away. This is probably the most sugarcane forward rhum I ever tried! And the beautiful thing about it is, that there is no pungent grass taste, which accompanies most rhum agricoles. The grass like taste only makes itself known when the aftertaste is almost over. Instead you get complex notes which change from pipfruits to mango and other exotic fruits. When sampling it neat, it does not hurt to add a few drops of water to bring out the more fruity flavours. Otherwise, you of course notice the higher ABV and just sugarcane notes.
Most approachable one of the bunch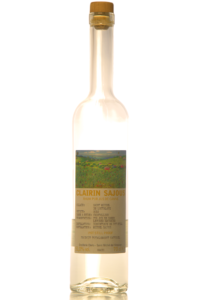 Distillerie Chelo Clairin Sajous
Alcohol:
51,0 %
Price:
50 € per litre
Appearance:
Clear, small windows, very slow tears
Nose:
Some sugarcane, vanilla, glue, fresh fruits, mint, overripe pears, hint of minerals, cherries, herbs;
With water: Apples, pears, raisins, some sugarcane, cinnamon;
Taste:
Sweet, sugarcane, overripe fruits, hot spices
With water: Sweet, smooth, vanilla, spices, burned caramel, fermented apple juice;
Aftertaste:
Long, with sugarcane, raisins and vanilla;
Rating:
While the Clairin Sajous shares the same basic flavours as the Clairin Casimir there still are quite some different components in the aroma and taste. First, the pipfruit notes are even more pronounced in this one. Second, there are also some dried fruit notes which for me resembled raisins. This, in combination with the apple and vanilla notes, leads to an almost apple strudel like taste when sipping it with a little water. Minus the almond and lactose flavour of course. I enjoyed this a little bit more than the first one, without being able to exactly explain why. I guess it is just a matter of personal preference. Here you will also find a cocktail which uses the Clairin Sajous.
Almost mezcal!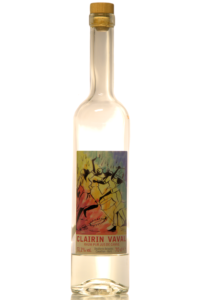 Distillerie Arawaks Clairin Vaval
Alcohol:
51,1 %
Price:
50 € per litre
Appearance:
Clear, very small windows, slow tears
Nose:
Glue, paint thinner, sugarcane, some spices, menthol, pipfruit, molasses, raw cane sugar;
With water: Sugarcane, grass, yeast, glue
Taste:
Glue, overripe fruits, menthol
With water: Sweet, fruity, sugarcane, vanilla, spices, cloves, allspices
Aftertaste:
Long, with sugarcane, spices and glue
Rating:
The Clairin Vaval perhaps is the most mezcal like of the three. Yes, Clairin is sometimes compared to this smoky agave spirit and there are good reasons for that. There is a similar level of hands on work involved and there are also a lot of small producers. In this case there is an intense glue and overripe fruit note in the aroma and taste. With the addition of water those notes are a bit dialled down and again more fruity notes and this time some spices appear. Again, it is just up to personal taste that I enjoyed the other two more, they all three are exceptional sugar cane spirits!
And now some single malt
Th small Edradour distillery in the Scottish Highlands was officially founded in 1837. Yet, as it is often the case in Scotland, it probably was distilling whisky before that. The idyllic distillery was also added to the monument register and their two stills are just 4,218 l and 2,179 l big. Therefore, Edradour, which is owned by Signatory, only produces as much whisky in a year as a big distillery in one week. Their usual style is unpeated and uses sherry casks to some extend. Yet, their Ballechin line is said to be heavily peated and we will find out if that is true later on!
| | |
| --- | --- |
| | Edradour Caledonia 12 Years |
| Alcohol: | 46 % |
| Price: | 83 € per litre |
| Appearance: | Copper, very large windows, slow tears |
| Nose: | Sherry cask, dried fruits, apples & pears, malt, caramel, vanilla, hint of menthol, cinnamon, oak; |
| Taste: | Vanilla, sherry fruit, cherries, sweetness, whiff of bitterness, cinnamon, spices, oak, bourbon-like taste |
| Aftertaste: | Long, with sweet fruits, cinnamon and oak, grassy |
| Rating: | |
The Edradour 12 Year Old is aged for over eight years in used bourbon casks and then for 42 months in Oloroso sherry casks. Therefore, you can already guess that this one has intense sherry notes and you will not be disappointed! It is not a sherry-bomb like a fully sherry matured Glenfarclas or Glendronach, but you instantly sense a shipload of dried fruit notes. Nevertheless, the bourbon casks are not hiding themselves either, there still is a lot of vanilla and cinnamon going on in the taste. In the end of the the sip you might almost think you are actually sipping a well aged American whisky. Still, there is some European oak with slight bitter notes noticeable, too. I can just imagine what this would be like with some more years on its shoulders. Well, actually I do not have to imagine it, there also is a 15 year old Edradour.
| | |
| --- | --- |
| | Ballechin 10 Years |
| Alcohol: | 46 % |
| Price: | 78 € per litre |
| Appearance: | Corn, small windows, medium fast tears |
| Nose: | Intense smoke, apples, vanilla, floral, violets, caramel, sweet notes, somewhere in the middle between bonfire smoke and peat smoke, charcoal, whiff of sherry fruits |
| Taste: | Smoke, dry, bonfire, apples, charcoal, slight chilli notes, some sweetness, yellow fruits, caramel, floral notes after the smoke is gone |
| Aftertaste: | Long, with smoke & sweetness, charcoal with some metallic notes |
| Rating: | |
All I knew before opening this bottle of Ballechin single malt was that it is the peated version of Edradour, because I like to keep an open mind before sampling a spirit for the first time. So, after some basic information I stop researching and just try to taste the different aspects of the liquor. In this case, I was totally surprised by the amount of smoke the Ballechin had! With other peated Highland single malts, you just get a decent amount of it, maybe similar to some Island malts. Yet, you could almost describe the Ballechin as being a peat monster! Apart from the smoke, you mostly get typical Bourbon cask whisky notes. – Think caramel, vanilla and some sweetness. – The sherry cask whisky that is supposed to be in here is just slightly noticeable and in the taste there are more yellow than red fruits present.
To sum up the two Edradour expressions, I can highly recommend both to you if you are a malt head. In my case, I favour the twelve year old over the Ballechin, because while smoky whisky is fine most of the time, deep in my heart I am still a sherry cask fan!
*The fact that I received a product reviewed in this article for free, did not – in any way – influence the rating of said product.