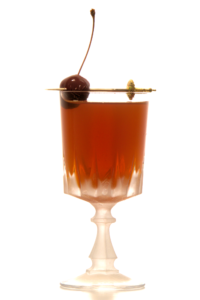 Aaand we are back to gin! However, this time I am pretty excited to present this bottle to you, not that this would not be the case when I am writing about other spirits. But it was quite some time go when I first discovered the Cotswolds Dry Gin in a British online shop. Now finally I can see for my self if this great looking bottle of London Dry is worth its money!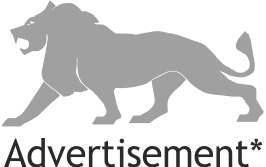 In need of some cash
It is probably not surprising that opening a new distillery takes a lot of money. On top of that, if you are opening a whisky distillery you also have to wait some years for the first turn overs to roll in. With all that gin craze going on for years, it is nothing new for whisky distilleries, old and new, to create their gin to diversify their portfolio. This is also the case with the Cotswolds distillery, which is located in Stourton in the heart of Cotswolds. New York born Dan Szor one day had the idea to be the first to distil whisky out of Cotswolds' barley. The distillery in total has two Forsyths' stills, a 2,400 l wash still and a 1,600 l spirits still, as well as another 500 l Holstein hybrid-still which they use for creating the Cotswolds Dry Gin. However, they are planning on developing other products as well, like a more contemporary style gin, brandy and even fruit eau de vies. I am very excited to see what they will bring out next!
For the production of the Cotswolds Dry Gin a botanist was consulted to select a mix of botanicals which was unique and also typical for the Cotswolds region. The nine resulting botanicals are either macerated directly in the still with the neutral wheat spirit at over 90 % ABV or vapour infused during distillation. Depending on the result of the experiments the folks at Cotswolds carried out to determine the best method for producing their gin. In the end, angelica root, coriander and juniper are the three botanicals which are macerated while bay leaf, black pepper, cardamom, grapefruit, lavender and lime are extracted using the vapour distillation process.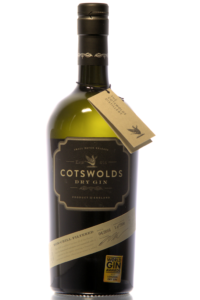 | | |
| --- | --- |
| | Cotswolds Dry Gin |
| Alcohol: | 46 % |
| Price: | 48 € per litre |
| Appearance: | Clear, big windows, slow tears |
| Nose: | Juniper, lavender, orange peel, spices, Szechuan pepper, some fruity notes, cooling eucalyptus, candied ginger, resin; |
| Taste: | Smooth, slight bitterness, juniper, spices, lavender, black pepper, menthol, hint of roses |
| Aftertaste: | Long, with resinous pine notes and spices; |
| Rating: | |
Wow, it is no secret that I am a big fan of juniper-led London Dry gins, but this one is one of the best I have tasted in the last few months! Especially the clear-cut juniper note is wonderful. Of course, you can sense the other botanicals, too. But at the same time the overall taste results in more than just the pure combination of the ingredients. Also there is an apparent lavender note, but it is not overwhelming. Yes, all in all the Cotswolds Dry Gin has a powerful taste, but I can not help myself, but to sound like a broken record: Gin does not have to taste perfect on its own, it is supposed to hurt your tongue! This way you know it can stand up against the omnipresent tonic water! Speaking of tonic water:
When being paired with Fever Tree Tonic Water the Cotswolds Gin shows what a real Gin & Tonic should taste like! Juniper forward, with resinous notes reminiscent of a walk through the forest. Leading to a more funky combination of slight bitter notes from the tonic water and a slight sweetness just before a dry finish. This Gin & Tonic is so classic that if you only dare to think about garnishing it with a cucumber, I will come to your house and take away your bottle of Cotswolds! Believe me, I will!
Maybe something like a Brooklyn cocktail…
Actually, I cannot quite recall how I got the idea to pair the Cotswolds with Cocchi Rosa and Zucca, but I guess I was thinking somewhere alongside a Brooklyn Cocktail, sans the maraschino. Probably I was just looking for an excuse to crack open that bottle of Zucca I brought back from this year's skiing trip in the Dolomites. Now that I did, I can to some extend understand why Americans seem to be crazy about this stuff. It has a powerful aroma with menthol, eucalyptus, gentian and wormwood, but still the taste is mellow and sweet with just the right amount of bitterness. So, in the end this cocktail maybe is more of an Hanky Panky variation.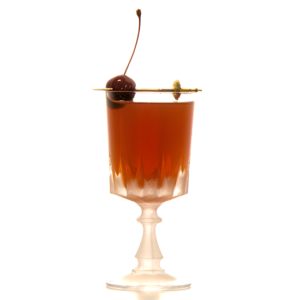 2 Dashes The Bitter Truth Lemon Bitters
1 Dash Simple Syrup
Stir – strain – chilled Cocktail glass;
Garnish: Brandied Cherry;
Song: Fyfe Dangerfield – High On The Tide
In the "High On The Tide" the gin's eucalyptus notes bridge a gap between the Cotswolds and the Zucca. Their herbal aromas just align perfectly and all of this in front of the beautiful background which the Cocchi provides. The drink really reminds me of a lighter version of the Hanky Panky and is therefore more suited for summer. It also shows that you really need a strong, juniper-forward London Dry Gin when pairing it with richly flavoured ingredients like amaros or fortified wines. The Cotswolds definitely fits the bill and I reckon it would also make other great classic gin cocktails like Martinis and such!
*The fact that I received a product reviewed in this article for free, did not – in any way – influence the rating of said product.