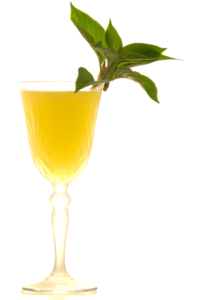 Years ago I first encountered Mezan rum on Simon Difford's Difford's Guide homepage where he the Panama Don Jose 1995 rum a 5+ rating. For Mr. Difford's standards this is a very rare rating and I just had to get my hands on a bottle of it. Well, I wanted the rum so badly that I had to import it from Great Britain. Now, since a few years Mezan rum is also available here in Germany and I was able to taste another expression from this independent bottler the Jamaican X.O.
Deviating from the ranks
Usual, the Mezan bottlings are all single estate and vintage rums, but not the Jamaican X.O.. It is a blend of different Jamaican rums which are said to come from the Hampden Estate and Monymusk distilleries. The age also widely varies with the youngest rum in the blend being only four years old and with the oldest part said to be 23 years. After aging in their separate casks the different parts of the blend are brought together and allowed to age again for some years in Barrique barrels. When the different rums have settled in they then are bottled without the addition of sugar, or colouring and they are just slightly filtered. Sadly, this is not the norm with rum nowadays, but I applaud this approach! In total, only 5000 bottles of Jamaica X.O. are filled. Mezan suggest a specific cocktail for the Jamaican X.O. the "Neat Jamaican":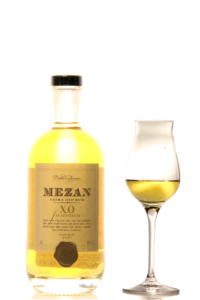 Carefully lift the bottle – pour the rum into a glass of your choice;
| | |
| --- | --- |
| | Mezan Jamaica X.O. Rum |
| Alcohol: | 40 % |
| Price: | 46 € per litre |
| Appearance: | Straw, small windows, slow tears |
| Nose: | Clear Jamaican rum notes with fruit esters, vanilla, banana chips, backed goods, yeast, butterscotch, a hint of smoke, menthol, caramel and burned sugarcane |
| Taste: | Vanilla, esters, hot spices, dry, menthol, buttery |
| Aftertaste: | Very long with peppery spices, ester notes and vanilla |
| Rating: | 3 |
The Mezan Jamaica X.O. Rum delivers everything you can expect from a Jamaican rum: A lot of fruit esters, strong caramel and vanilla notes and even a slight hint of smoke. Especially, the aroma of the Jamaican X.O. is quite complex with a lot of different flavours to discover. However, in the taste there a slightly less flavours, mainly ester and vanilla notes with the addition of some chilli-like spices. Apart from this and the suggestion to drink it neat, I will definitely give it a try in the original Mai Tai. I reckon that its lighter body with a still powerful ester and vanilla aroma will probably make it unnecessary to even use a rhum agricole in the recipe.
Yep, the Mezan Jamaica makes a mean Mai Tai. Not because it is especially strong, but rather because it is very smooth with the almond and ester notes upfront that makes you crave one sip after the other. So, you really have to hold yourself back not to jug it down to quickly. Of course, the cask strength rum lovers amongst you will probably disregard this Mai Tai as being too soft, but every regular person will like and enjoy it. However, if you insist on mixing a stronger cocktail with the Mezan Jamaica X.O. I would suggest the Myrtle Banks Special Rum Punch to you. With an healthy addition of 151 rum and some cherry liqueur this one packs quite a punch!
Bermuda Yacht Club variation sort of…
Well, fans of the Royal Bermuda Yacht Club cocktail will stone me for this, but yes it really was the starting point for this new drink. And yes, I changed a few things and added a few things and in the end it is hard to see any resemblance at all, but still it was the source of inspiration here! So, the things I kept were the rum and the lime, but everything else I replaced with different ingredients. So, instead of Falernum I used Strega, instead of orange curacao I used Creme de Cacao and I also added Peychaud's bitters and pineapple sage.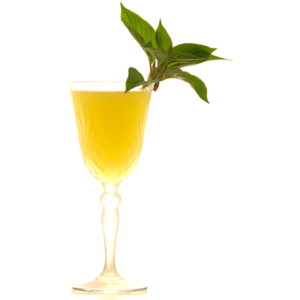 2 Sprigs Pineapple Sage
Shake – double strain – chilled Cocktail glass;
Garnish: Pineapple sage sprig;
Song: Bombay Bicycle Club – Ivy & Gold
This cocktail starts of with an interesting combination of ester notes and chocolate. Also, while the often described banana notes of the rum are not that noticeable when sampling it neat, they make themselves know in the cocktail. Apart from that there is also some sugarcane, vanilla and cooling mint taste. This leads over into a more herbal finish with spices and a little bit of menthol. Although, this is not the lightest of drinks it is very refreshing and goes down very easy! All in all, this means that the Mezan Jamaica X.O. Rum should not only enjoyed as a "Neat Jamaican", but also makes great drinks!
*The fact that I received a product reviewed in this article for free, did not – in any way – influence the rating of said product.