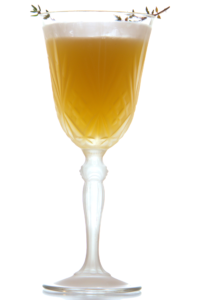 It is a pure coincidence that I decided to write about the E.H. Taylor Small Batch Bourbon and the fact that an E.H. Taylor whiskey was crowned as the "best whiskey in the world" this year. The fact is that the E.H. Taylor left a lasting impression on me from my USA trip. Luckily, you can get the E.H. Taylor Small Batch here in Germany, although for quite a high price. Let us see if it is worth it!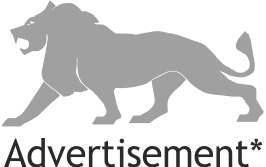 The E.H. Taylor Small Batch Bourbon is supposed to stem from Buffalo Trace's #1 mash bill with around 10 % or less rye. This mash bill also produces the Benchmark, Buffalo Trace, Eagle Rare, George T. Stagg, Old Charter and Stagg Jr. bourbons. Colonel Edmond Haynes Taylor is supposed to be one of the founding fathers of bourbon. He was a supporter of government regulations and oversight and therefore he was a main contributor to the Bottled-In-Bond act of 1897 (27 C.F.R. 5.21). The act stated that all whiskey sold as "Bottled-in-Bond" or "Bonded" had to be the product at a single distillery in one distillation run. On top of that, it was required that all the aging took place in federally bonded warehouses under U.S. government supervision for at least four years. Additionally, the spirit in question was compelled to be bottled at 100 proof, or 50 % ABV. The E.H. Taylor Small Batch itself is a blend of seven year old bourbon from the sixth floor of a brick warehouse.
When taking in the first scent from the glass you are instantly reminded of what is in the glass: A high proof, typically, corn-heavy Kentucky Straight Bourbon. There a quite a lot menthol notes for the "relatively" low ABV of 50 %. However, after a while the whiskey settles down and there are more distinct caramel and vanilla notes along with a hint of …
After consulting my Flavor Bible, I decided to create a simple sour variation. The Flavor Bible mentioned that corn goes well with lime and thyme. On top of that, I used the armagnac bourbon combination from the #64 cocktail from the Bar Fausto. To create cocktails of a sour base is very rewarding, because you just have to adjust the sweet and sour mix. If you get this right, chances are high that the cocktail turns out fine!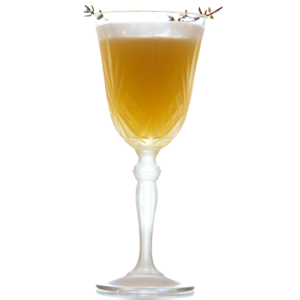 4,5 cl E.H. Taylor Small Batch Bourbon
1,5 cl Domaine Du Basque Armagnac V.S.O.P.
2,25 cl Lime Juice
1,5 cl Giffard Gomme Syrup
3 Sprigs Thyme
2 Pinches Black Pepper
Shake – double strain – chilled Cocktail glass;
Garnish: Thyme sprig;

Song: Slowdive – No Longer Making Time
The finished drink is a very mellow combination of typical Whiskey Sour aromas, a light fruity note from the armagnac and herbal notes from the thyme. Apart from giving the drink its sweet component the gomme syrup also gives the cocktail a nice mouth-feel. The cocktail is slightly sweet, but with just enough freshness to balance out the whole drink. In total, the drink is a great choice for Whiskey Sour fans and maybe even the ones who do not care very much for whiskey neat!
*The fact that I received a product reviewed in this article for free, did not – in any way – influence the rating of said product.