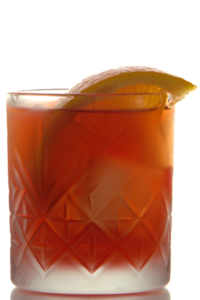 The avid reader will know that here at Augustine-Bar we love Negronis! So, it does not come as a surprise that we had to write about this beautiful cocktail during Negroni Week. Especially, when having such a beautiful gin on hand as the Gin Eva from Mallorca. Read on to find a short review of the gin and a great Negroni recipe using it.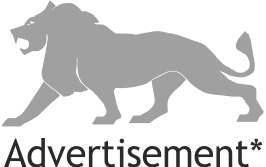 The Gin Eva is produced by Eva Maier and Stefan Winterling in Lucmajor, Mallorca. The Catalan oenologist and a German wine grower use angelica, coriander, common juniper as well as Phoenician juniper, lemon, bitter oranges and other herbs for their original bottling. The Mallorca juniper berries come from the dunes on the island at Es Trenc. After 48 h of maceration in alcohol the botanicals are distilled on a copper still. Afterwards, the resulting spirit is matured for 16 weeks at drinking strength in stainless steel tanks.
Exactly what the label promises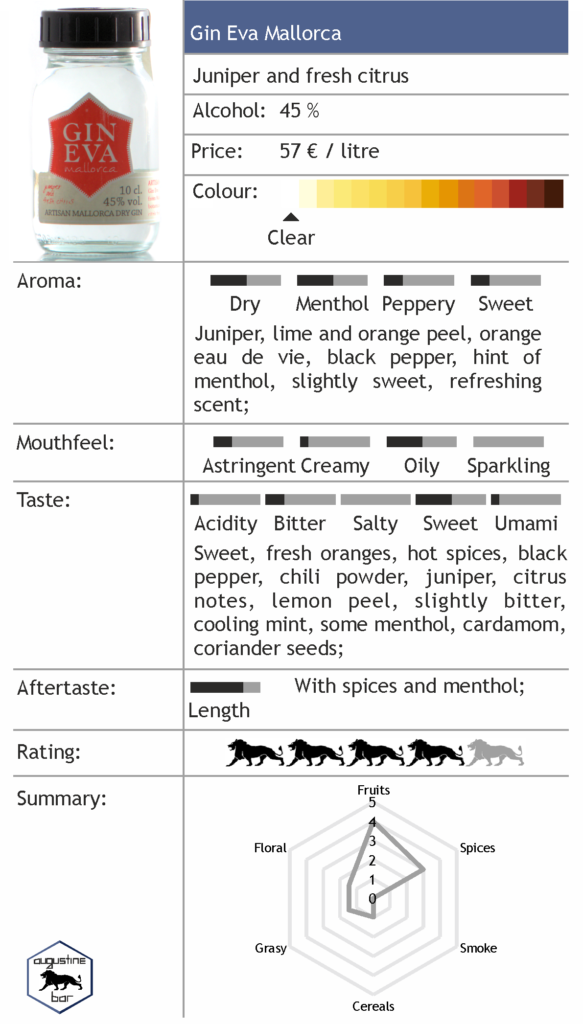 The standard bottling of Gin Eva has 'juniper and fresh citrus' written on the label. To make things short, this is exactly what the gin tastes like. Of course, there are also spicy and herbal notes in the taste of the gin. However, especially the multitude of different citrus notes makes this gin interesting. They range from dried peel notes to fresh orange flavour. The juniper is also noticeable, but does not overwhelm the other ingredients. Yet, the taste on its own is not even the masterpiece of the Gin Eva.
A Negroni bursting with citrus flavours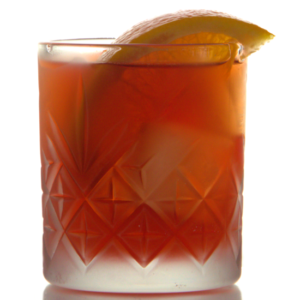 4 cl Gin Eva
3 cl Campari
3 cl Carpano Antica Formula Vermouth
Stir – strain – chilled Old-Fashioned glass over ice;
Garnish: Orange Slice;
Usually I am looking for juniper-forward gins for mixing Negronis. Since it its Negroni Week, I decided  to mix up this iconic drink with the Gin Eva. I am glad that I did, because the resulting cocktail was one of the best Negronis I had in a long time. Of course, as described in my article on the Negroni a while back, you should opt for a little bit more gin in the recipe. This way the gin helps to balance out the Campari's strong flavours. While I am usually mixing the Negroni with a juniper forward gin, the citrus heavy Gin Eva also makes an excellent drink.
*The fact that I received a product reviewed in this article for free, did not – in any way – influence the rating of said product.