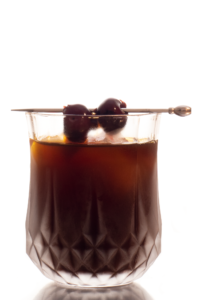 This year's Plantation Rum Single Cask bottlings follow the new course of full disclosure. This is also the case with the new Plantation Guatemala X.O. rum. From the four bottles I am going to review, this might be the best choice for beginners. Nevertheless, the Guatemala X.O. has nice flavours to offer and makes pretty decent cocktails, too!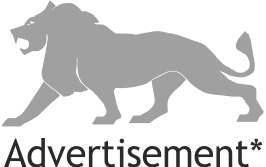 Let us talk about the facts first: The Plantation Guatemala X.O. rum is distilled from molasses on column stills by the "Distillery of Alcohols and Rums" after a fermentation of two to three days. After some years the rum spent in 200 litre bourbon barrels in Guatemala, it was brought to France. There it was then aged for one year in a 350 litre Ferrand cognac barrel and another in a red Pineau Des Charentes barrel. The rum is bottled at 41,2 % and a relatively high dosage of 20 g/litre.
Exotic fruits and wine notes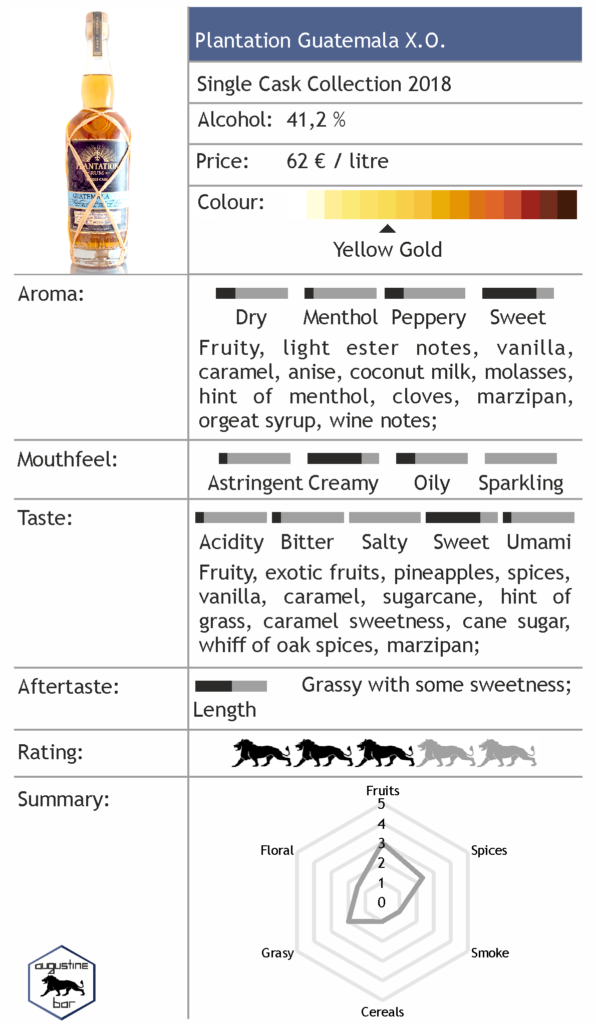 The first thing you will notice when trying the Plantation Guatemala X.O. Rum is its fruitiness. There are red fruits, coconuts and exotic fruits in the aroma as well as the flavour. This fruitiness is underlined by some ester notes, but definitely lighter ones than the typical Jamaican ester notes. Another interesting flavour you can make out is a certain hint of marzipan or orgeat. I so far did not encounter a rum where is aroma is that prominent. Apart from that, there are the typical oak spice flavours and even a whiff of sugarcane. The rum is pretty good, but I cannot help but wonder how it would have been with less dosage…
A reference to coconuts
I was a little bit uninspired when coming up with a drink using this rum. Alternatively, if you want to state it positively: I was in the mood for a Rum Old-Fashioned. On top of that, I also had coconut blossom syrup lying around and the coconut flavour of the Guatemala X.O. gave me the perfect excuse to use it as the sweetener in this cocktail. For the bitters I chose the excellent Dr. Sours #2 Café de Olla Bitters, which are a mix of Mexican coffee and different spices, including vanilla.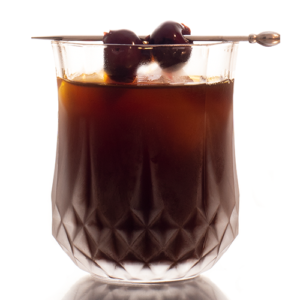 6 cl Plantation Guatemala X.O. Rum
3 Dashes Dr. Sours #2 Café de Olla Bitters
2,25 cl Coconut Blossom Syrup Mix (1:1)
Stir – strain – chilled Old-Fashioned glass over ice cubes;
Garnish: Brandied Cherries;
Song: Cody ChesnuTT – Scroll Call
While the predominant flavour of the "Scroll Call" cocktail still remains the rum the coconut blossom syrup and the bitters take the drink in a slightly different direction. The molasses flavour of the rum is enhanced and of course you could contrast that with the freshness of an orange peel as a garnish. However, I prefer not to. This way the drink is better suited for sipping on a cold and rainy evening.
*The fact that I received a product reviewed in this article for free, did not – in any way – influence the rating of said product.